Is "Fifty Shades of Grey" about to break a February record currently held by a religious film?
Early reports show that the E.L. James adaption, despite rotten reviews, could zoom to record-breaking sales this weekend.
The record for February weekend opening is currently held by another, very different R-rated movie: 2004's "The Passion of the Christ."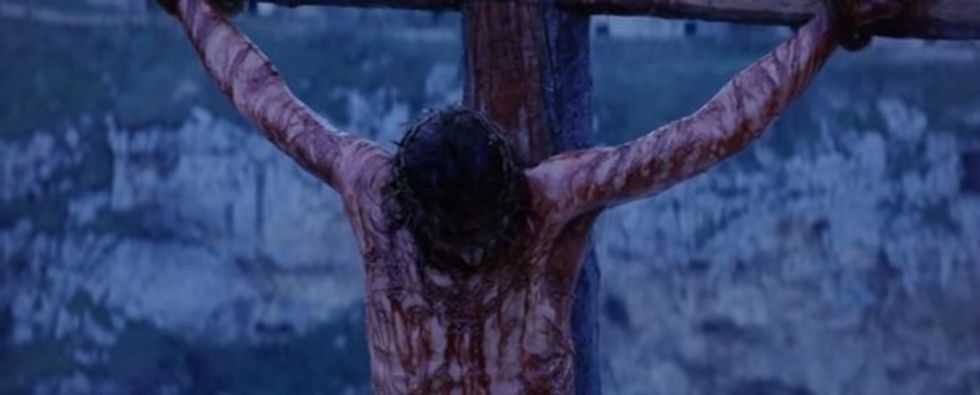 A scene from Jesus' crucifixion in 2004's "The Passion of the Christ." (Image via YouTube)
The Mel Gibson-directed "The Passion of the Christ" took in $83.8 million over its opening weekend, but based on a Friday night take of $31 million, "Fifty Shades" could be poised to top $90 million in its first weekend, Deadline reported Saturday.
A sad, sad state of affairs. http://t.co/DnLdUVWtL6

— Billy Hallowell (@BillyHallowell) February 14, 2015
The flip side: Adjusting for inflation brings the first-weekend ticket sales of "The Passion of the Christ" past $105 million in 2014 dollars.
"Fifty Shades of Grey" has been linked to disturbing trends in women readers and been criticized by many social and religious conservatives, though the ticket-selling website Fandango claims ticket sales for the flick are high in religious, conservative Southern states.
—
Follow Zach Noble (@thezachnoble) on Twitter