A traditional parade in the middle of Germany was cancelled on short notice Sunday after city planners learned of a threat of an Islamic terror attack, NBC News reported.
"Reliable state security sources have made it known that a concrete threat of attack with an Islamist background exists," authorities in Braunschweig, Germany, said in a statement.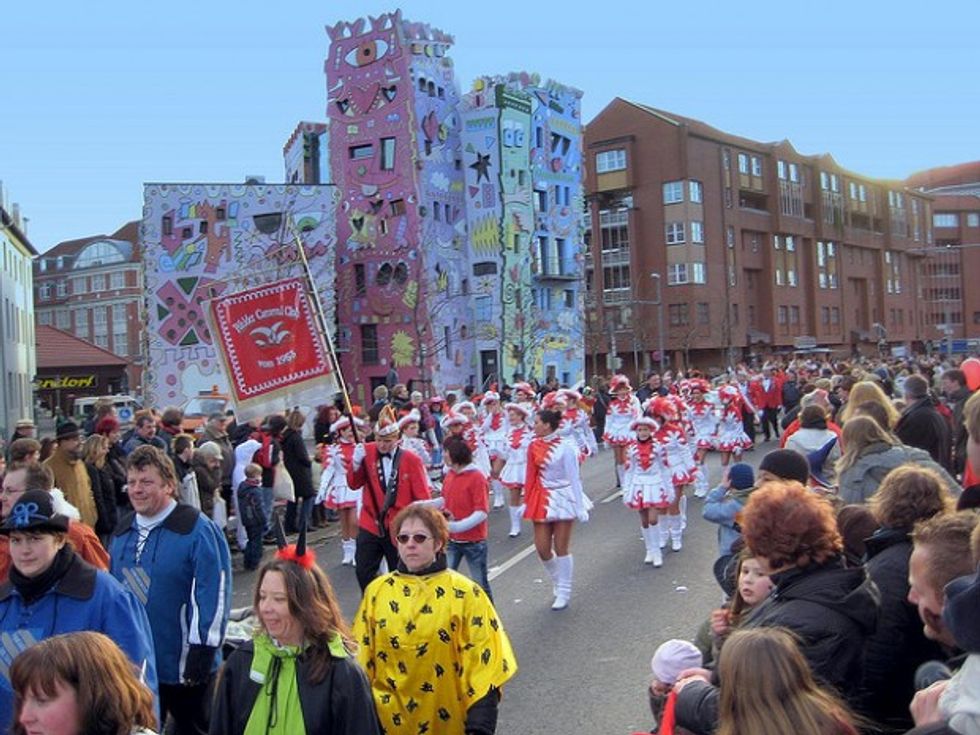 The Braunschweig carnival parade in 2008. (Image via Roadrunner38124/flickr)
Organizers told Agence France-Presse that the parade typically attracts more than 200,000 people, making it the biggest northern German parade of the Catholic carnival season.
The cancellation comes on the heels of the Saturday shootings in Germany's northern neighbor, Denmark, which claimed two lives and may have been inspired by radical Islam.
Authorities were not immediately sure if the Denmark shootings and the threat in Germany were related.
—
Follow Zach Noble (@thezachnoble) on Twitter