Dozens of House Democrats have proposed a plan that they say will lead to millions of new jobs, by creating a government-run National Full Employment Trust Fund.
Rep. John Conyers (D-Mich.) proposed the bill last week, along with 30 other Democrats, to establish a trust fund that would "create employment opportunities for the unemployed."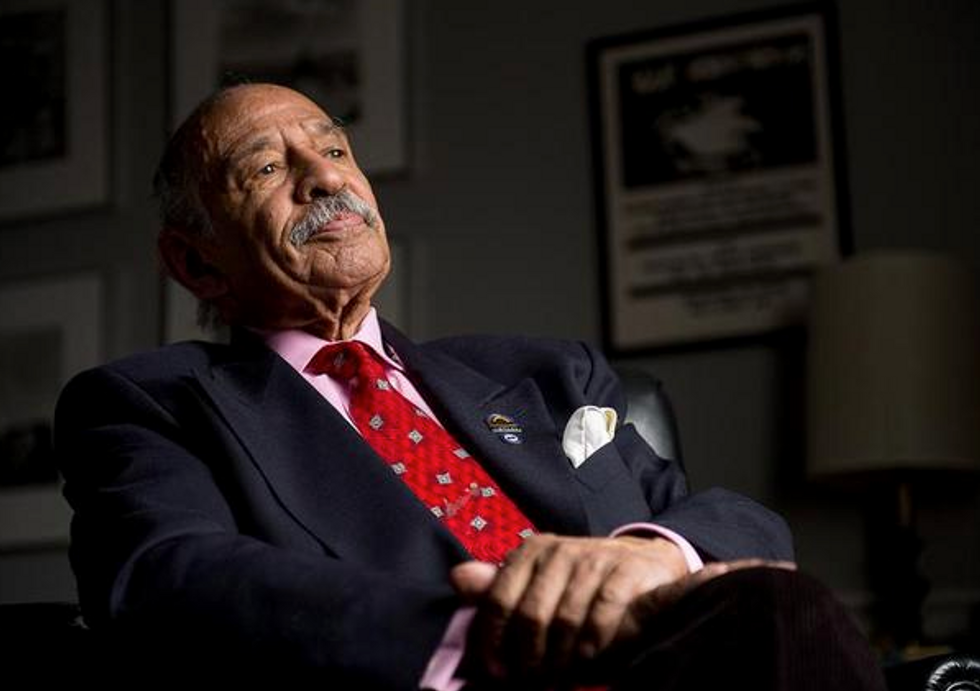 Rep. John Conyers (D-Mich.) has reintroduced his plan to create jobs by setting up a National Full Employment Trust Fund. Image: The Washington Post/The Washington Post/Getty Images
A text of the bill was not available at the start of Congress's President's Day week off, but Conyers proposed similar legislation in the last two Congress's to create the same trust fund. Those bills put the Department of Labor in charge of the trust fund, which would give out billions of dollars in grants to state and local governments to hireunemployed people to fix up housing, provide education services and do other jobs depending on the needs of each local community.
The price tag for Conyers' prior bill was huge — it would have spent anywhere from $100 to $150 billion per year on these grants. The National Jobs for All Coalition estimated that level of funding would be made available through new taxes that the bill proposed on financial transactions.
Specifically, Conyers' bill from 2013 would have imposed a 0.25 percent tax on all stock transactions, and a 0.02 percent tax on futures and swaps transactions. A separate tax also would have been imposed on options trades, and his prior bill included language requiring most of the grant money to be used to pay salaries and benefits directly to people working under the program.
A House aide told TheBlaze that the new bill is largely similar to the prior legislation.
Conyers launched the Full Employment Caucus in early 2014, and its aim is to end the "unacceptably high rate of unemployment and underemployment in the United States."
His proposal goes directly against proposals from Republicans in the House, which are generally aimed at freeing companies from costly and time-consuming federal regulations.