A Seattle tourist said he captured a man propose to his girlfriend in a photograph on Valentine's Day and has now turned online in hopes of identifying the mystery couple.
Writing on Internet community website Reddit, the tourist wrote that he was on a tour of Seattle when he "just happened to see a guy proposing to his girlfriend."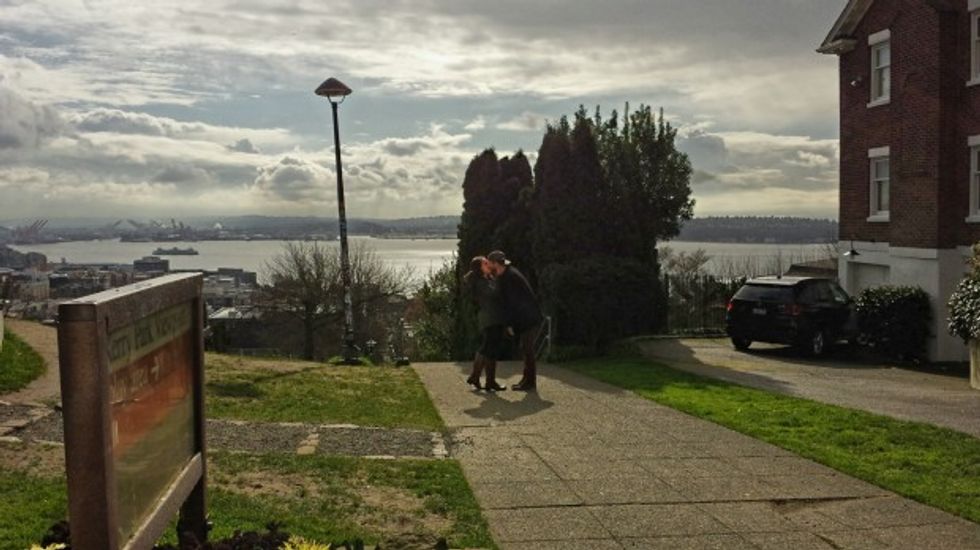 Image source: Imgur
"The tour bus was about to leave and I was the last person to board, but I was able to snap a photo of the moment before I got back on the bus," user serg82 wrote.
The tourist said he uploaded the photograph online "on the off chance someone knows these people and could pass it along to them."
Do you recognize the couple? Let us know if you do!
UPDATE — 9:34 p.m. ET: The mystery couple has been identified.
Tyler Doyle told TheBlaze Monday evening that the photo shows him moments after he successfully proposed to his girlfriend, Christina Acuna.
"That was the moment that she said yes to me proposing. That picture was taken seconds after, pretty much," he said. "We were just there at a picnic, I had this planned for weeks and finally had the guts to get on one knee."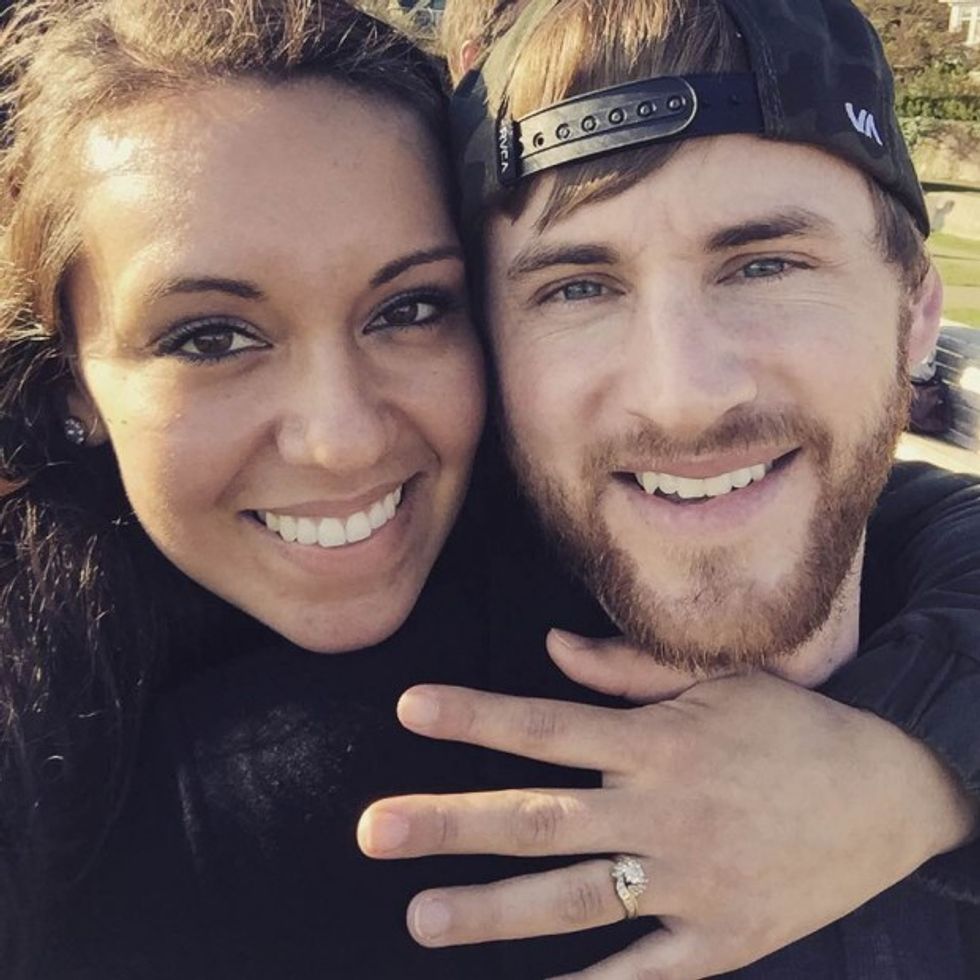 Image source: Tyler Doyle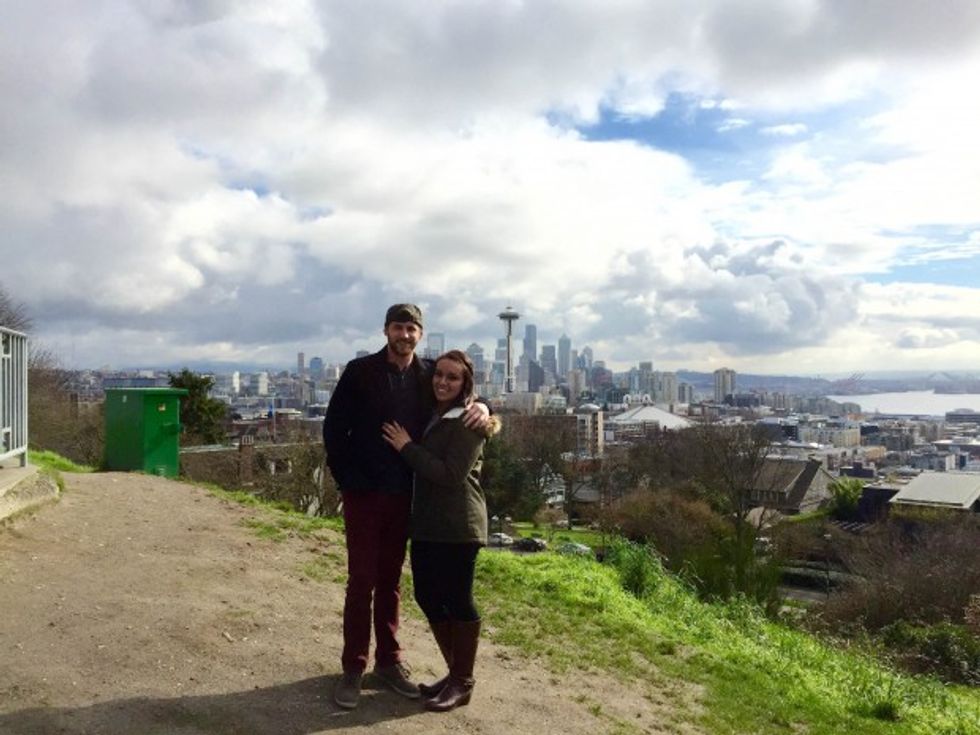 Image source: Tyler Doyle
Doyle said that he had "no idea someone was taking a picture" and was surprised when his friend found it online and sent it to him.
"My buddy was on Facebook and he saw it and showed me," he said.
"It's pretty crazy," Doyle added. "I didn't believe him at first."
Doyle said he met Acuna in church in September. The two plan to wed in May.
(H/T: KCPQ-TV)
—
Follow Oliver Darcy (@oliverdarcy) on Twitter