A Washington state woman is facing a 1,000-year sentence in a Mexican prison over allegations that she kidnapped dozens of people as a member of an "indigenous" vigilante group.
Nestora Salgado, a dual-U.S. and Mexican citizen, has served 18 months on kidnapping charges in the Mexican state of Guerrero, according to UPI. Salgado's family and attorney contend that she was not involved in kidnapping anyone; rather, they say that based on a Mexican law that allows indigenous people to form a police force, she arrested criminals and corrupt officials. She has also been described as being part of a vigilante group opposing police corruption.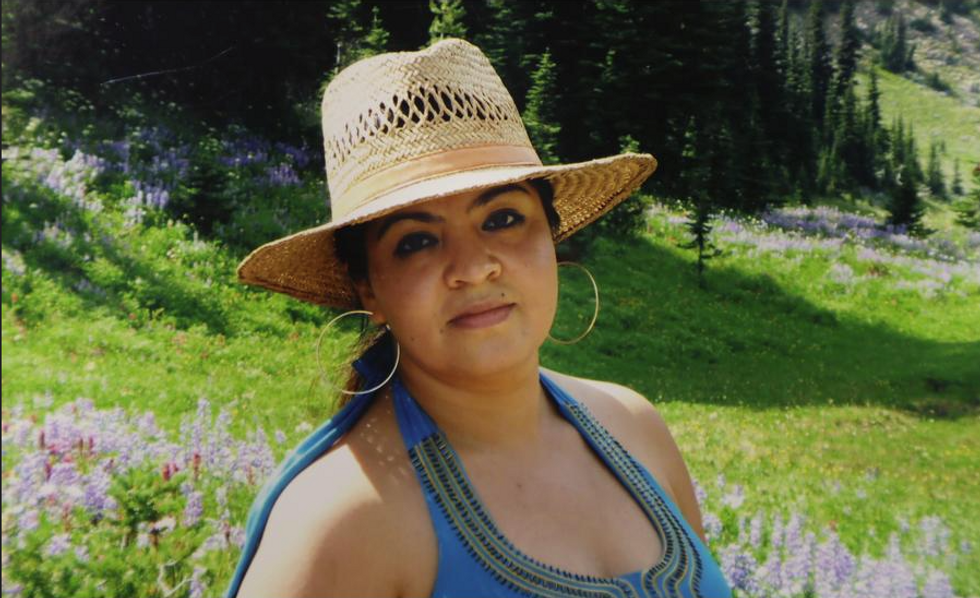 This 2009 file family photo provided by Grisel Rodriguez shows Nestora Salgado, who has been detained since she was arrested Aug. 21, 2013 in the state of Guerrero, south of Mexico City, where she had been leading a vigilante group targeting police corruption and drug cartel violence.  (AP Photo/Grisel Rodriguez, File)
It could take five years before the case is resolved and it might have to be ultimately be decided by the Mexican Supreme Court.
Salgado's husband, Jose Luis Avila, told KIRO-TV the charges against his wife were politically motivated.
"Even the worst criminal in Mexico right now, like the worst kidnapping people we know, they're facing only 43 years in prison," Avila said. "But Nestora, an indigenous woman, is facing almost a thousand years in prison."
The case is drawing attention in Seattle as demonstrators demanded Salgado's release over the weekend. Salgado's attorney, Leonel Rivero Rodriguez, a Mexican national who traveled to Washington state to brief his client's family in recent days, informed them about the severe sentence she faces.
"If you do something that is wrong, you should be killed or end up in prison," Avila said. "But when you are working for something that's right, under the law you know, and the next day you are in a maximum-security prison, it's really hard."
The Inter-American Commission on Human Rights has told the Mexican government in a written Jan. 28, 2015 decision to provide the necessary medical attention, the Associated Press reported.
(H/T: UPI)