The bros behind Dude Perfect have a simple formula for capitalizing on their ping-pong ball prowess.
Step 1: Set up an insane trick shot, like having a hair dryer float a ball that's then chipped with a golf club into a can.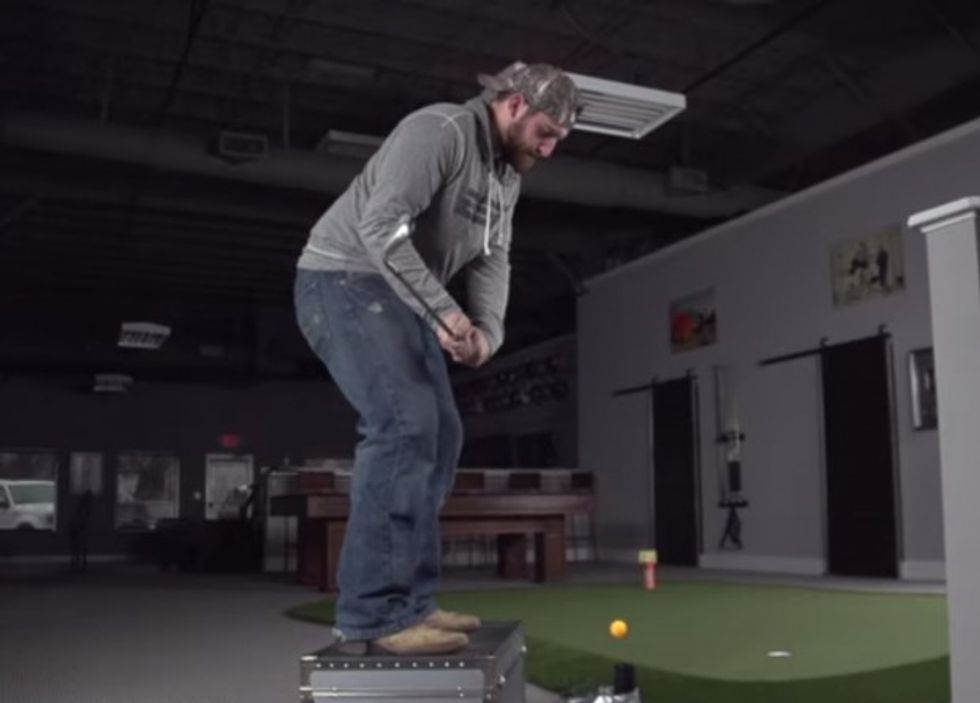 Image via YouTube
Step 2: Sink the shot.
Step 3: Get ridiculously rowdy celebrating the shot (and enjoying the sweet sponsorship dollars of Pringles).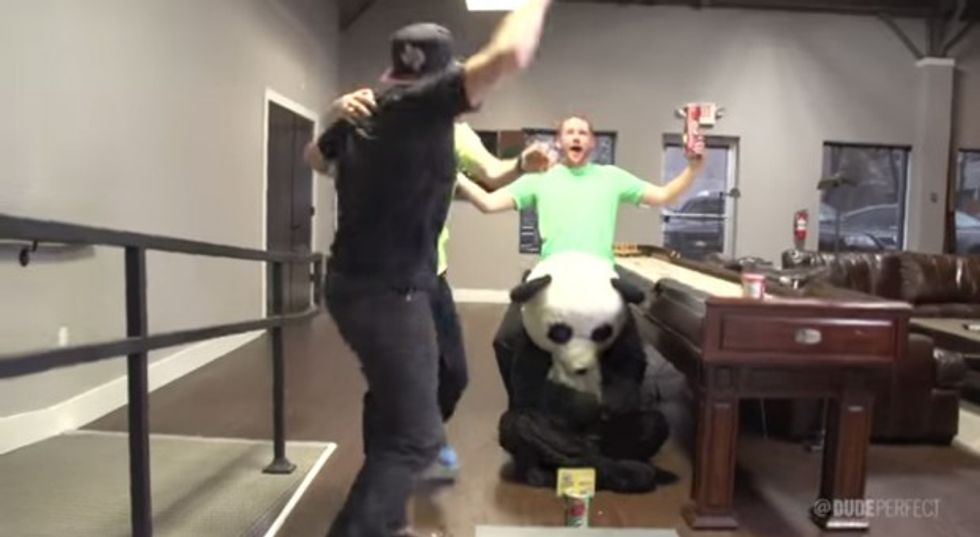 Image via YouTube
Watch all 14 insane trick shots they pull off — from a Rube Goldberg machine shot to chucking an exercise ball from the top of a parking garage — in the video below:
—
Follow Zach Noble (@thezachnoble) on Twitter