Gary Warrick has worked as a commercial fisherman in southern Australia for 30 years, but never has he encountered anything quite like this.
While fishing in Lake Bonney on Monday, Warrick landed a bizarre fish that appeared to have two — yes, two — mouths.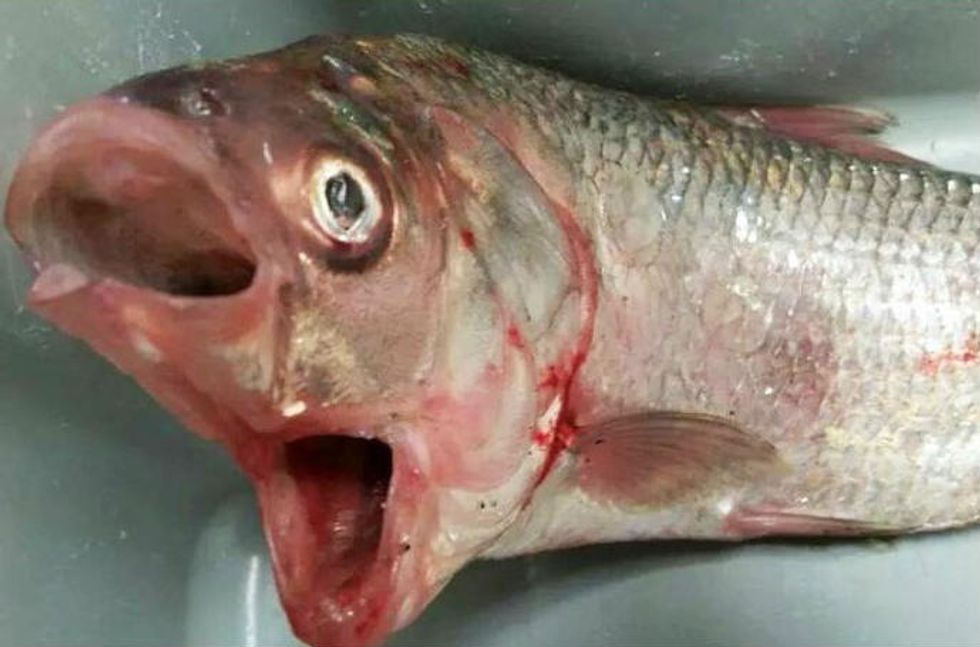 Image source: abc.net.au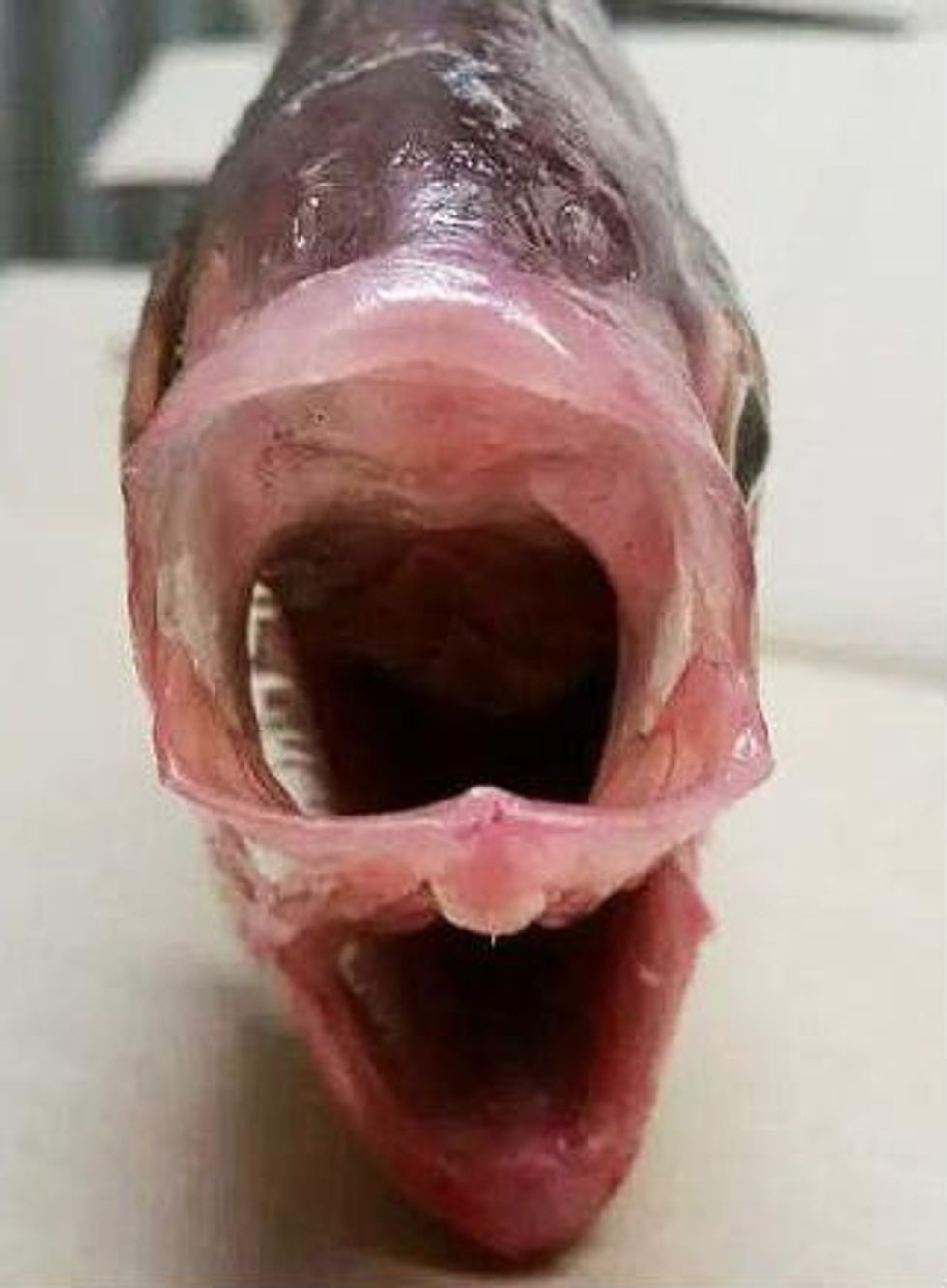 Image source: abc.net.au
The two mouths are on top of each other, but only the top one opens and closes. The bottom one appears to remain open.
"It's amazing it was alive," Warrick told Australia's ABC News.
Warrick said it's the strangest fish he's ever come across, though he's seen plenty of deformed and otherwise odd-looking underwater creatures in his years as a fisherman. For example, he once caught a fish with a dolphin-shaped head.
"I normally pack them for cray bait and fertilizer but this one I put in the freezer," Warrick said.
The two-mouthed fish discovery came just weeks after at least two other rare creatures were discovered – both of which weren't far from where Warrick made his catch.
Fishermen in Victoria, Australia, caught a frilled shark, or what looked like a prehistoric fish late last month. Its head and body appeared to be that of an eel's but its tail looked more like a shark's.
Another odd discovery occurred when fishermen in New South Wales, Australia, caught a goblin shark, whose face some have described as that of a "demon." The Sydney Morning Herald reported it's also been referred to as a "living fossil," which is usually only seen at depths of up to 4,000 feet.
(H/T: Daily Mail)
–
Follow Jon Street (@JonStreet) on Twitter