They're making a big change — and they promise neither your wallet nor your tastebuds will be able to tell.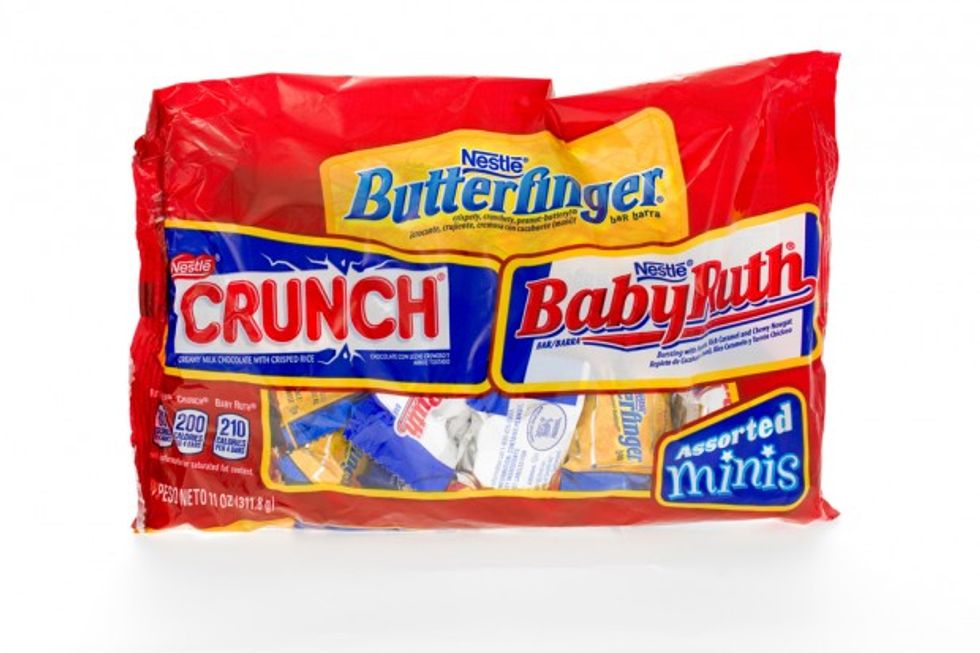 Image via Shutterstock
The folks behind Nestlé candies announced Tuesday that they'd be stripping the artificial flavors and colors from some of the most iconic American candy bars, with the new natural chocolates due to hit stores in mid 2015.
"We know that candy consumers are interested in broader food trends around fewer artificial ingredients," said Doreen Ida, president of Nestlé USA Confections & Snacks, in a press release. "As we thought about what this means for our candy brands, our first step has been to remove artificial flavors and colors without affecting taste or increasing the price."
Why the change?
The Nestlé press release did not cite any health studies — though studies have indicated that artificial colors could have problematic impacts on children — but rather pointed strictly to consumer polling which showed many Americans prefer to purchase foods that don't contain artificial flavors and colors.
The affected candies: Crunch, Butterfinger, Baby Ruth, Skinny Cow, Raisinets, Goobers, Sno Caps, 100 Grand, Oh Henry and Chunky.
Ida said Nestlé is the first major American candy maker to take this step, and said the new sweets would be identified with a "No Artificial Flavors or Colors" stamp on their packaging.
—
Follow Zach Noble (@thezachnoble) on Twitter