Can you improve your shooting skills without spending a fortune on ammunition? According to sharpshooterKirsten Joy Weiss, the answer is an enthusiastic "yes!"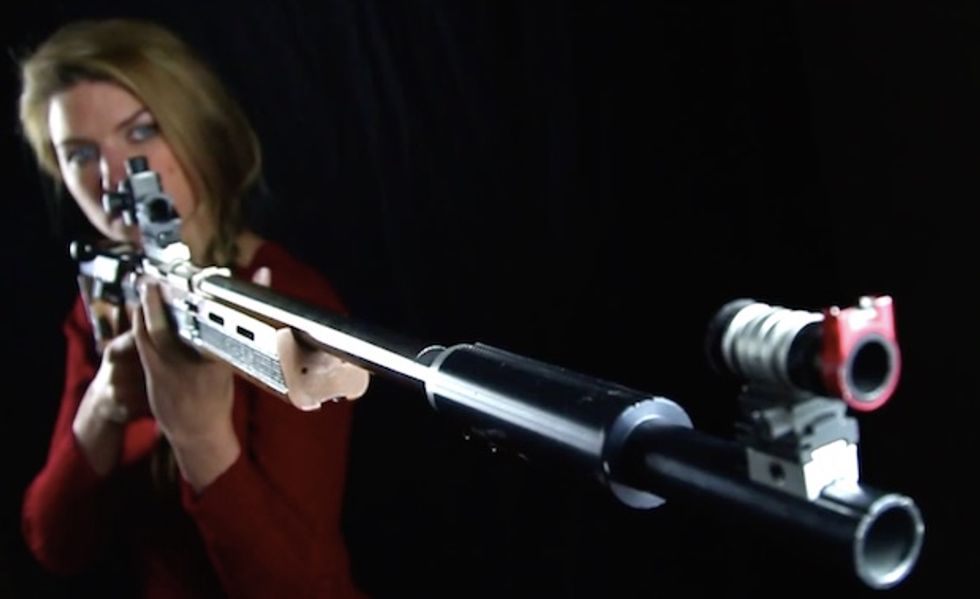 Image source: YouTube
Weiss claims you can significantly improve your shooting skills by using a simple training technique called "dry firing."
Dry firing involves a shooter going through the entire process of shooting without actually having a live round in the chamber.
Of course, this eliminates the noise and recoil: "All you hear is the click of the trigger as you take the shot," she says.
During training sessions, Weiss suggests dry firing three rounds for every live round you fire. She's also quick to point out the economic benefit of dry firing, "As we all know, ammunition is one biggest expenses of shooting, and it adds up."
What are you looking for when you dry fire your weapon? Weiss talks about three simple actions she focuses on in order to perfect the technique of pressing the trigger without moving your "sight picture."
Smooth trigger press
Steadiness — shooting without moving your "sight picture"
Follow through — the act of staying on your gun after your shot is released
One very important point shared by Weiss, dry firing should only be done on weapons made for center-fire ammunition. Using a rifle or handgun meant for rim fire ammunition could damage the gun's firing pin. 
Need to know more? Watch the video:
__
Follow Mike Opelka (@Stuntbrain) on Twitter.