A Louisiana teenager — seen on video punched in the face four times by a plainclothes detective — was hitting and resisting the officer during an arrest, the Times-Picayune reported.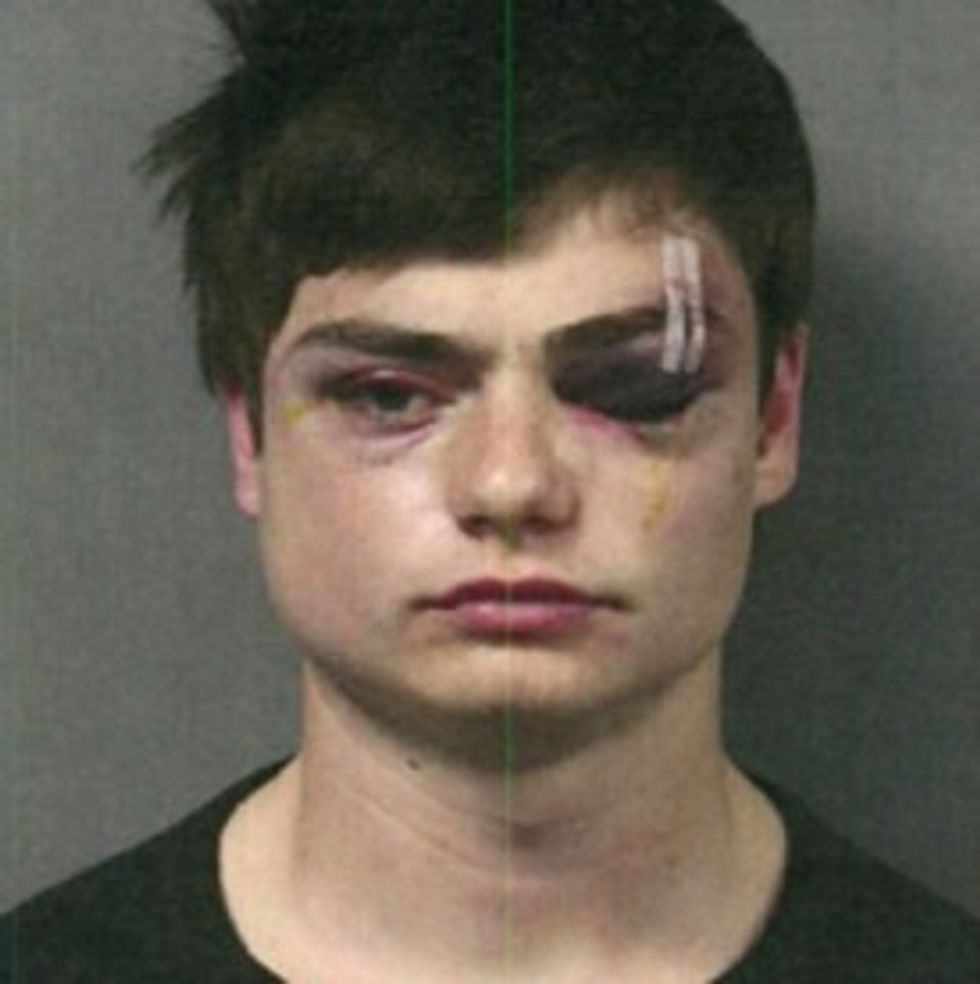 Brady Becker (Image source: Times-Picayune)
But the teen's attorney said witnesses claim the detective fabricated arrest report details and instigated Friday's confrontation in Metairie, a New Orleans suburb, the paper added.
A clip posted to YouTube shows an individual now identified as 17-year-old Brady Becker — a star football player and junior at St. Charles Catholic High, according to The Free Thought Project — on his back as a detective attempted to subdue and handcuff him.
The detective was then seen punching Becker four times in the face and head.
Screams and shouts were heard on the clip as a detective apparently yelled at the crowd to "back the f*** up" and seemingly placed his right hand on his holstered gun.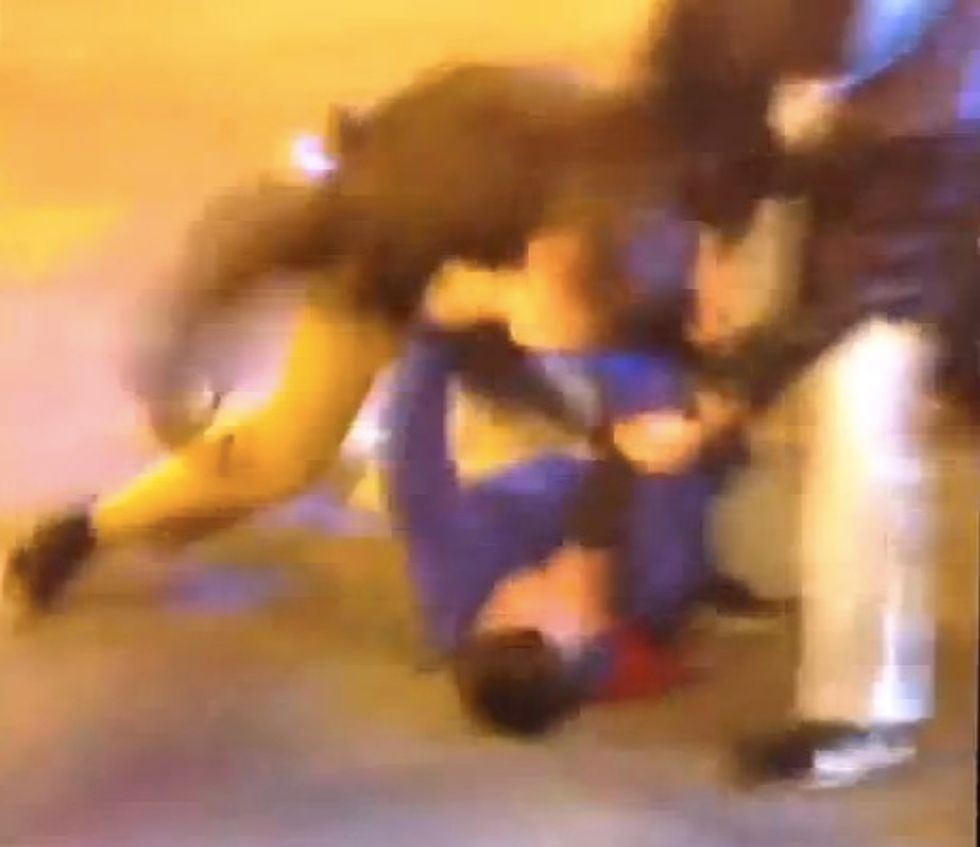 Image source: YouTube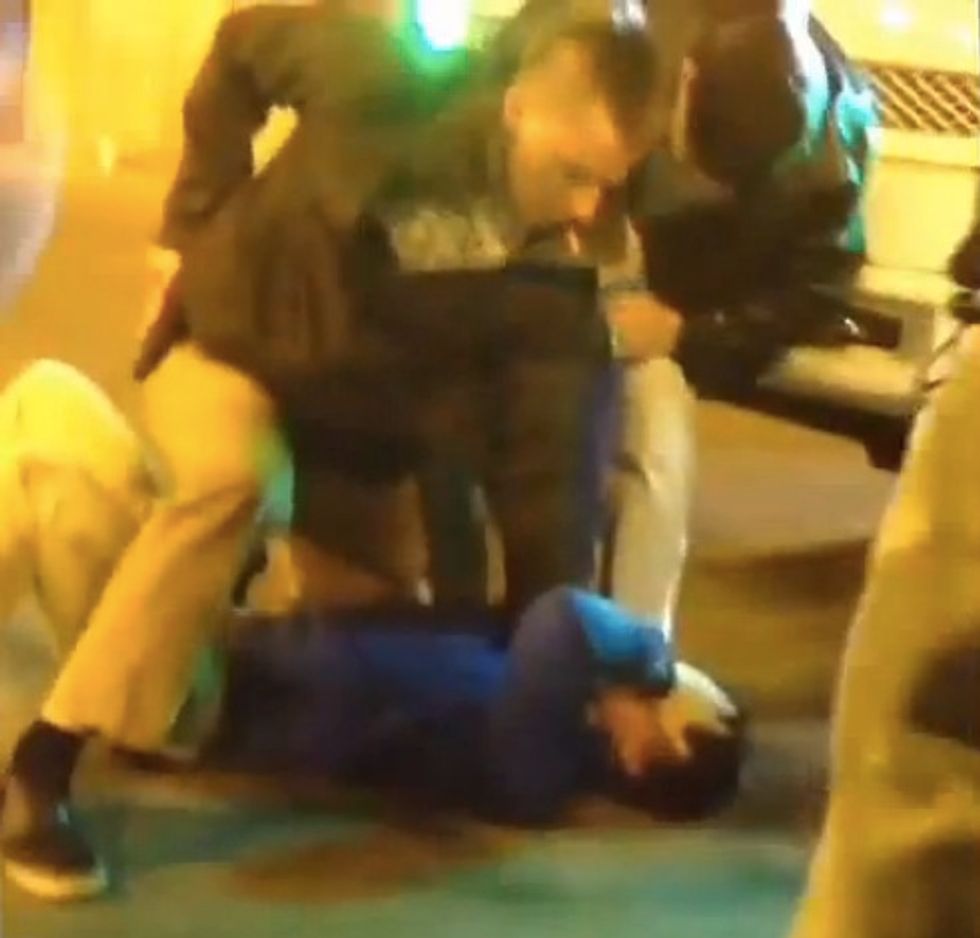 Image source: YouTube
Becker was then hauled away from the scene.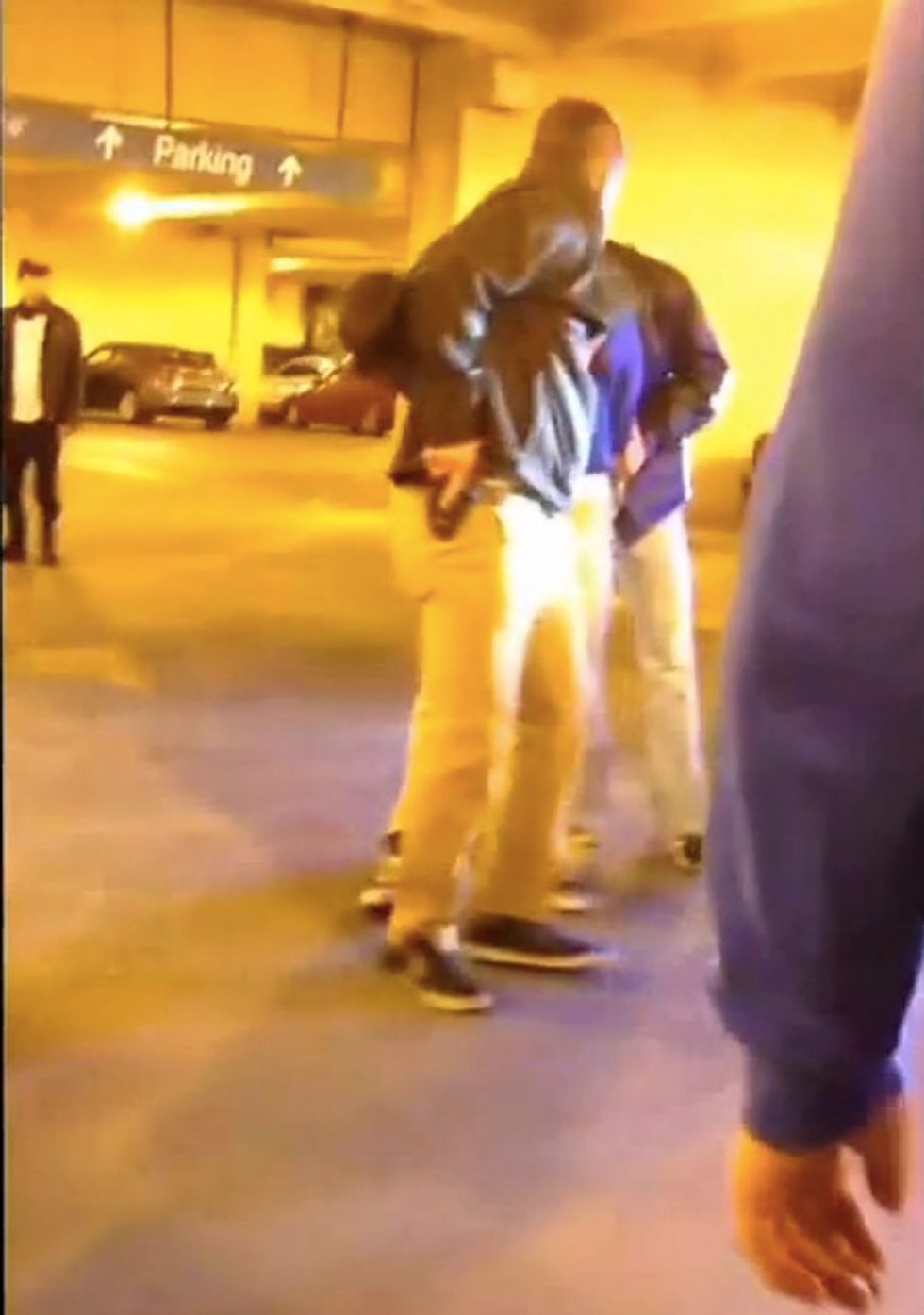 Image source: YouTube
Citing the arrest report, the Times-Picayune noted that plainclothes detective Nicholas Breaux and another detective were patrolling a shopping center about 10 p.m. Friday when they walked past a large group inside a parking garage. Becker then screamed "f*** the cops" multiple times.
The detectives approached the group and said they were cops, the report noted; Becker then pushed Breaux "at which time Det. Breaux escorted the arrested subject to the ground" and tried to handcuff him, the report said.
Becker refused orders to stop and was hitting the detective, according to the report, adding that Becker was eventually subdued and told deputies he drank a half-bottle of Crown Royal whisky. Officers tried to take other teens into custody but the group dispersed as other deputies arrived, the Times-Picayune said, citing the Jefferson County Sheriff's Office.
Becker was treated at a hospital and booked into jail on charges of inciting a riot, resisting an officer, battery of a police officer and being in possession of alcohol while under the age of 21, according to the report. He was released Saturday on a $3,000 bond.
The sheriff's department encouraged Becker's family to file a complaint, a spokesman for the department told the Times-Picayune.
Becker's attorney, David Belfield III, told the paper several witnesses contradict the arrest report. "Officer Breaux was not pushed," Belfield said. "He was not attacked. He was not struck."
Belfield added that detectives instigated the confrontation and failed to properly identify themselves as law-enforcement officers.
"These kids didn't know that they were police officers until they pulled him on the ground and started beating on him," Belfield told the Times-Picayune.
"We believe that this story is completely fabricated by the officer, and we don't believe the officers should be on the street," he added.
Here's the clip. (Content warning: Violence and profanity ahead...):
(H/T: Opposing Views)
—
Follow Dave Urbanski (@DaveVUrbanski) on Twitter