Fox News host Bill O'Reilly had sharp words for a Thursday report alleging he misled viewers about his time covering the Falklands War.
"It's a bunch of lies and a politically motivated hit piece," O'Reilly told TheBlaze by phone Thursday evening, adding, "Everything I have said is absolutely 100 percent true."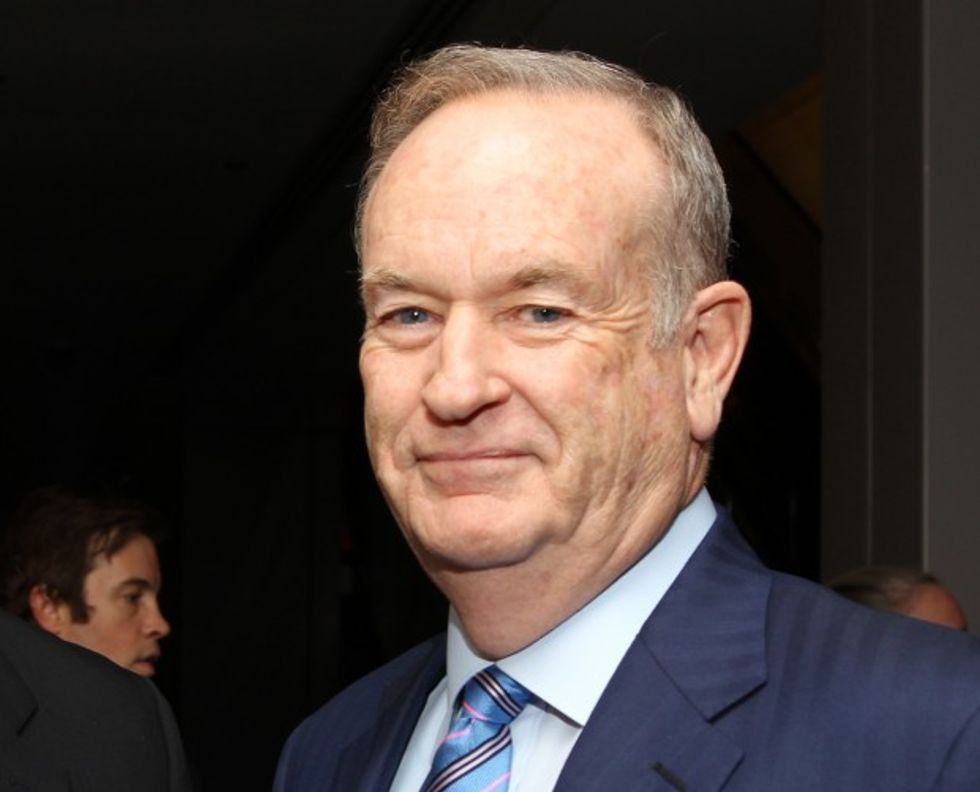 FILE - In this Oct. 28, 2013 file photo, political commentator Bill O'Reilly attends the National Geographic Channel's "Killing Kennedy" world premiere screening reception at The Newseum, in Washington. (Photo by Paul Morigi/Invision/AP, File)
The famed Fox News host was reacting to a report in Mother Jones that claimed he was not truthful in the past when recounting his experience covering the 1982 conflict. The left-leaning publication quoted O'Reilly citing his experience covering the Falklands War as proof he had reported in "active war zones."
"I was in a situation one time, in a war zone in Argentina, in the Falklands, where my photographer got run down and then hit his head and was bleeding from the ear on the concrete," O'Reilly said, for instance, during a 2013 segment on his program.
[sharequote align="right"]"Every single thing I have said about my reportorial career has been true."[/sharequote]
O'Reilly maintained Thursday evening that everything he said was truthful, pointing to his coverage of the war from Buenos Aires and taking a shot at David Corn, the author of the Mother Jones report.
"I never said I was in the Falkland islands — ever. I said I covered the Falkland Islands War," he told TheBlaze. "And if that moron doesn't think it was a war zone in Buenos Aires, then he's even dumber than I think he is."
O'Reilly said it was clear why Mother Jones published the report.
"Have you looked at our ratings lately? He [Corn] works for MSNBC. We're just killing him. We are wiping them out of the universe," the Fox News host told TheBlaze. "It's all about ideology and money. He's got a chance to try and tie me into Brian Williams so he throws a bunch of lies to try to make that happen."
O'Reilly then predicted the outlet would continue going after him.
"They are far-left zealots," he told TheBlaze. "I mean, it's disgusting, but that's the world I live in."
"I'll reiterate one more time ... every single thing I have said about my reportorial career has been true," O'Reilly said. "Everything."
The Mother Jones report comes just a week after "NBC Nightly News" anchor Brian Williams was suspended for six months without pay for not truthfully recounting his experience covering the Iraq War.
—
Follow Oliver Darcy (@oliverdarcy) on Twitter