Brian Williams has been suspended from his post as anchor of "NBC Nightly News" for six months without pay.
"We have decided today to suspend Brian Williams as Managing Editor and Anchor of NBC Nightly News for six months. The suspension will be without pay and is effective immediately," NBC News president Deborah Turness said in a memo.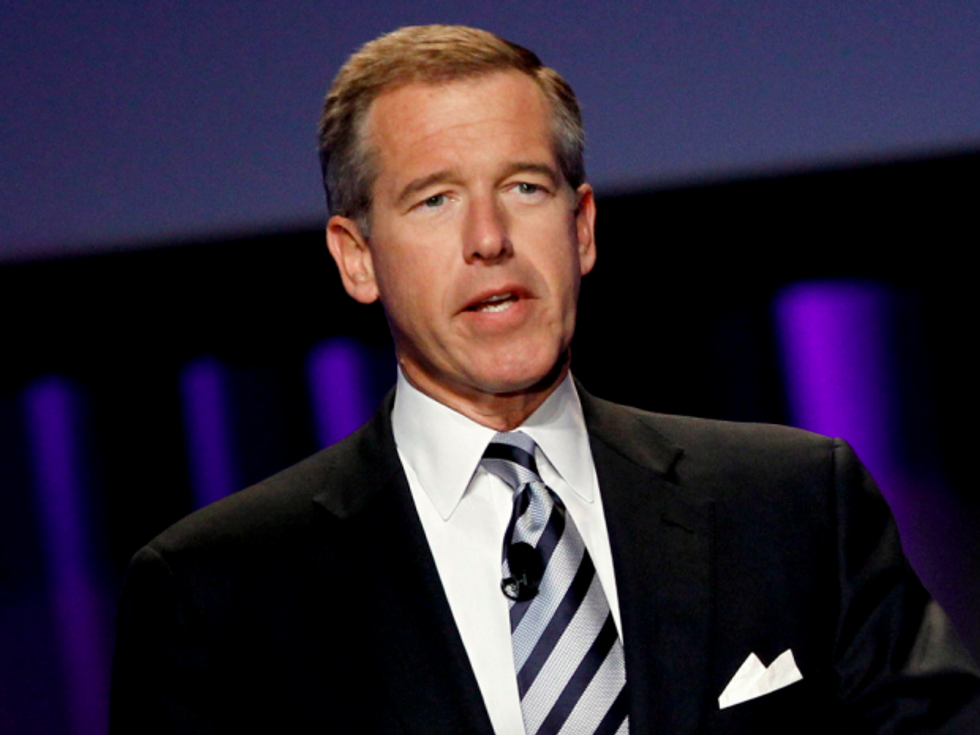 FILE - In this Oct. 26, 2010 file photo, Brian Williams, anchor and managing editor of "NBC Nightly News," speaks at the Women's Conference in Long Beach, Calif. (AP Photo/Matt Sayles, File)
Williams has been the subject of controversy in recent days after he was forced to recant a 2003 Iraq war story in which he claimed a helicopter he was flying on was struck by RPG fire.
"This was wrong and completely inappropriate for someone in Brian's position," Turness said in the memo.
NBC News suspends Brian Williams for six months without pay. Here's the memo: pic.twitter.com/Lwf1WIEPgz

— Ravi Somaiya (@ravisomaiya) February 11, 2015
"In addition, we have concerns about comments that occurred outside NBC News while Brian was talking about his experiences in the field," it continued. "As managing editor and anchor of 'Nightly News,' Brian has a responsibility to be truthful and to uphold the high standards of the news division at all times."
Lester Holt, who normally anchors the newscast on the weekends, will continue filling in for Williams.
—
Follow Oliver Darcy (@oliverdarcy) on Twitter