Rebels battling Syrian dictator Bashar Assad's forces displayed a new type of firepower this week – "hell cannons" that can shoot propane gas up to 1 mile away.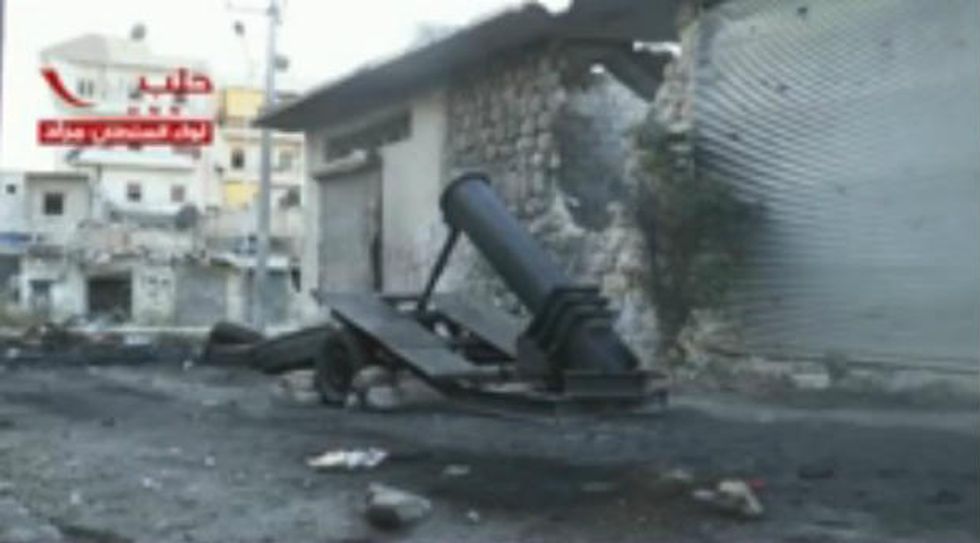 Syrian rebels develop "hell cannons" to combat Bashar Assad's forces. (Images source: Daily Mail)
On Wednesday, the Syrian rebels continued firing their their self-constructed cannons, the Daily Mail reported. Until last year, the rebels were overpowered by Assad's forces and their weapons. So, they built their own defense in the form of hell cannons that fire propane.
Throughout the course of the intense fighting, video surfaced showing one of the cannons at work. The footage appears to be a compilation of several videos published to YouTube since the rebels began using the cannons.
It's just the latest conflict in what has become a years-long struggle to overthrow Assad. And now, the dictator's forces have been forced to go on the defensive, despite their support of Hezbollah, Iran and Afghanistan.
While the cannons have become known for their inaccuracy, often killing nearby innocent civilians while taking out government forces, the rebels charged with operating the cannons are required to watch videos detailing how they were assembled and are given a fact sheet on how to fire it.
At least 170 people have died in the attacks since Wednesday, including 90 forces on Assad's side.
It was Assad's regime, the White House believes, that was responsible for the innocent killings of thousands of civilians, including children, with chemical weapons. Such weaponry is barred under international law.
The U.S. debated military involvement at the time since the White House said the "red line" it previously set for the embattled Middle East country had been crossed. But ultimately, there was no direct U.S. military involvement in Syria until President Barack Obama authorized airstrikes to help contain the Islamic State in late-summer 2014.
(H/T: Daily Mail)
–
Follow Jon Street (@JonStreet) on Twitter