No heat.
No food.
No parents to clean or take care of them.
Police in Lake Stevens, Washington, say they rescued three small children from a freezing, decrepit home on Jan. 30, and the children's parents, Amanda Ann Foley and Mark Anthony Dorson, are now facing charges of criminal mistreatment and abandoning dependents for locking the kids inside a home filled with dangerous wires, trash and animal feces, KCPQ-TV reported Friday.
Police captured video from the home that makes the tale all the more disturbing.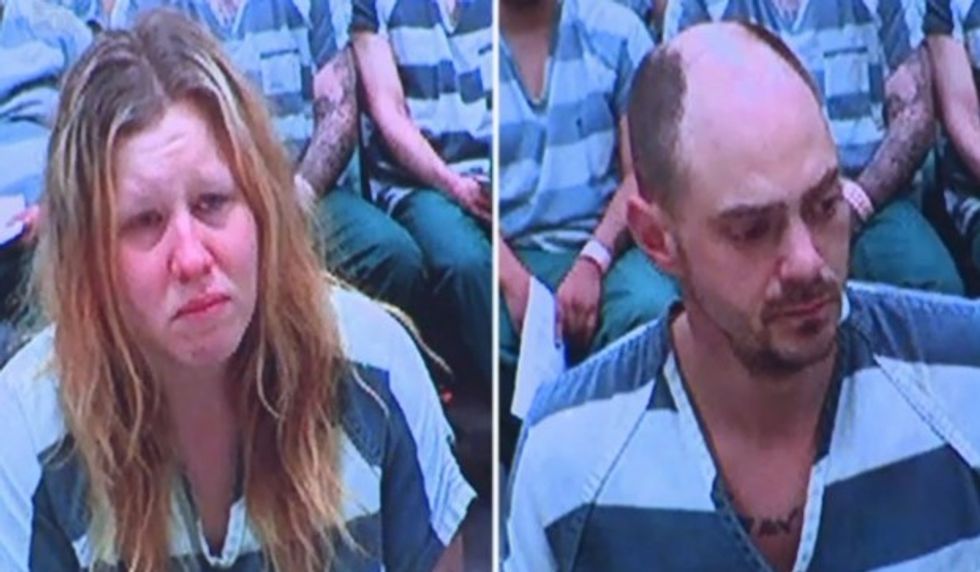 Amanda Ann Foley and Mark Anthony Dorson. (Image via KCPQ-TV)
Police claimed to have "found three children, ages 7, 3, and 11 months, abandoned and living in deplorable conditions. They were surrounded by animal feces and garbage with no heat or food present."
They were greeted at the home by a child who couldn't leave — "a 7-year-old female who was padlocked inside the house, from the inside."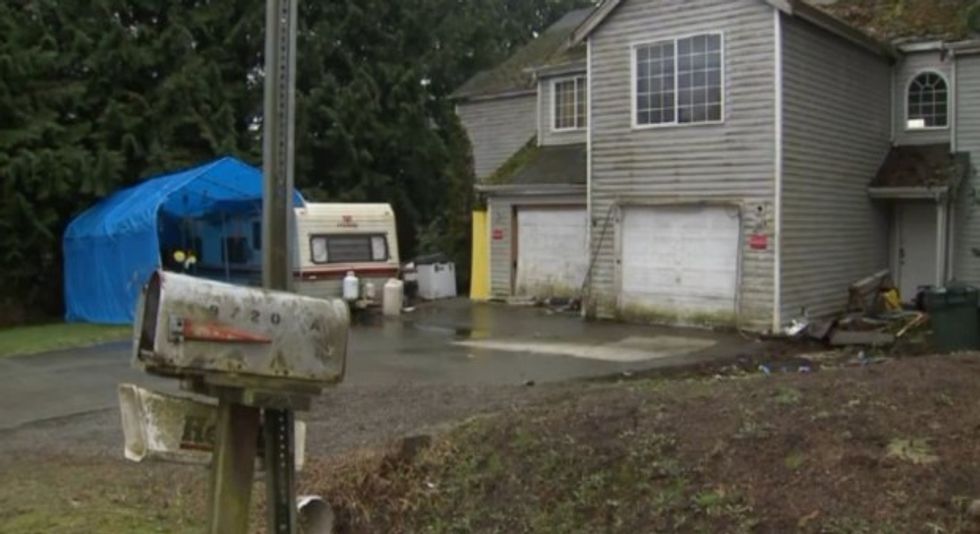 The home from which police say they rescued three young children who were being kept in freezing, squalid conditions. (Image via KCPQ-TV)
A nurse who treated the children said that one of the kids, an infant, would surely have died if he'd been forced to stay in the unheated home just one more day.
They children have been placed in the care of Child Protective Services and the parents were tracked down and arrested in a nearby town, KCPQ reported.
Watch police video from inside the home in KCPQ's report below:
—
Follow Zach Noble (@thezachnoble) on Twitter