It's time for this week's faith and culture news recap. Let's dig in:
Citizens in Henrico County, Virginia, were recently surprised to see a billboard emerge that, at first glance, looked like it was for the new film "Fifty Shades of Grey" — but it turned out to be an advertisement for something else entirely (hint: a local church put it up).
TheBlaze recently spoke with the Benham brothers, the real estate moguls who made headlines last year when HGTV cancelled their reality show after their views on homosexuality were made public. Listen to their surprising story — and find out why they believe that HGTV was "bullied" into the decision.
Left to right: Jason and David Benham (Images via Twitter @JasonBBenham and @DavidDBenham)
Evolutionary biologist and noted atheist Richard Dawkins recently made an appearance on the "Mr. Deity" show — a "comedic" online video series that pokes fun at religion. Dawkins quipped about God and evolution before creationist leader Ken Ham delivered a response. Read all about it here.
Rob Bell, the controversial author ex-pastor of Mars Hill Bible Church, recently sat down with Oprah Winfrey to share his beliefs on gay marriage. Seemingly leaving Winfrey shocked, Bell explained that he believes the Christian church could become irrelevant if it continues to reject homosexuality.
"I think culture is already there, and the church will continue to be even more irrelevant when it quotes letters from 2,000 years ago as their best defense," Bell proclaimed.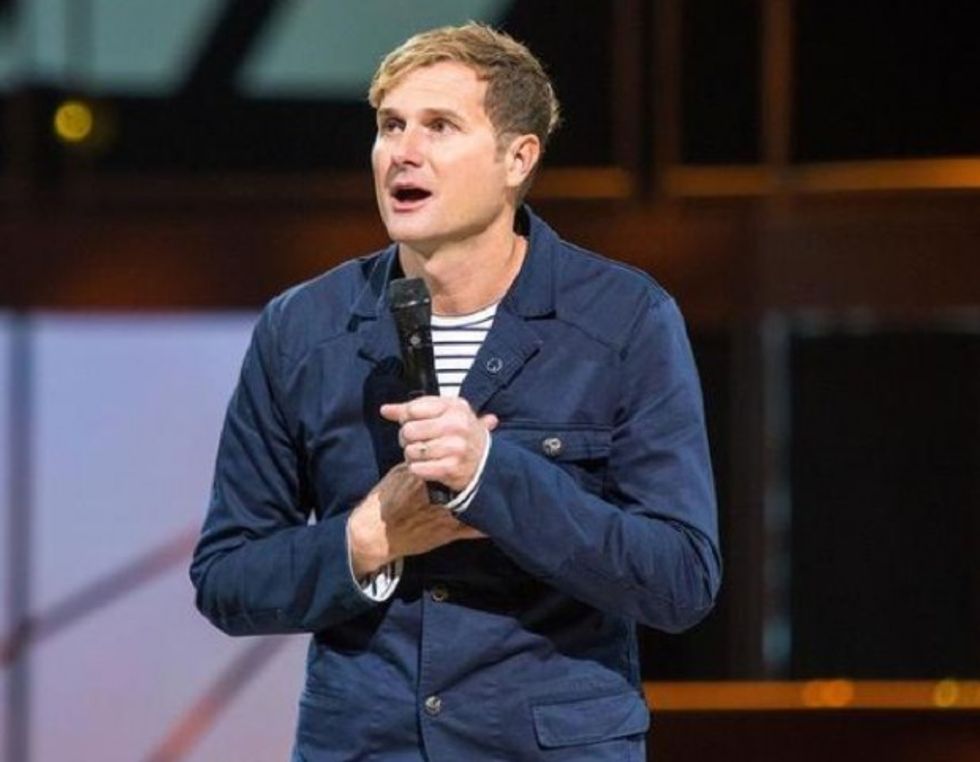 Rob Bell speaks at Oprah's The Life You Want Weekend on November 8, 2014 in Seattle, Washington. (Suzi Pratt/FilmMagic)
While we're on that topic, a doctor refused to treat a lesbian couple's baby — and they're not too happy about it.
And the Benhams weren't the only ones to drop by TheBlaze newsroom recently. "American Idol" alum Danny Gokeyalso showed up to discuss his career and the terrible moment that caused him to question his faith. Listen to the singer break it all down here.
Also, find out how your state compares to other localities when it comes to church attendance. Can you guess which state has the highest rate of residents flocking to the pews?
Photo credit: Shutterstock
Plus, don't forget to find out which Bible character you are by taking the Bible character quiz! Are you a King David or an Esther? Find out.
And, finally, if you want to be inspired, see how this little Iraqi girl who lost everything at the hands of the Islamic state responded when asked how she'd retaliate.ro