Sen. Orrin Hatch (R-Utah) said he would propose legislation in the coming days aimed at helping people transition out of Obamacare, in anticipation of a Supreme Court ruling that the Obama administration illegally gave out billions of dollars in subsidies to millions of people.
"I don't think we can stand by and simply let the shortcomings of the law harm millions more," Hatch said at the Heritage Foundation Monday. "We need to help the people who will be hurt by losing their subsidies because of Obamacare's broken promises."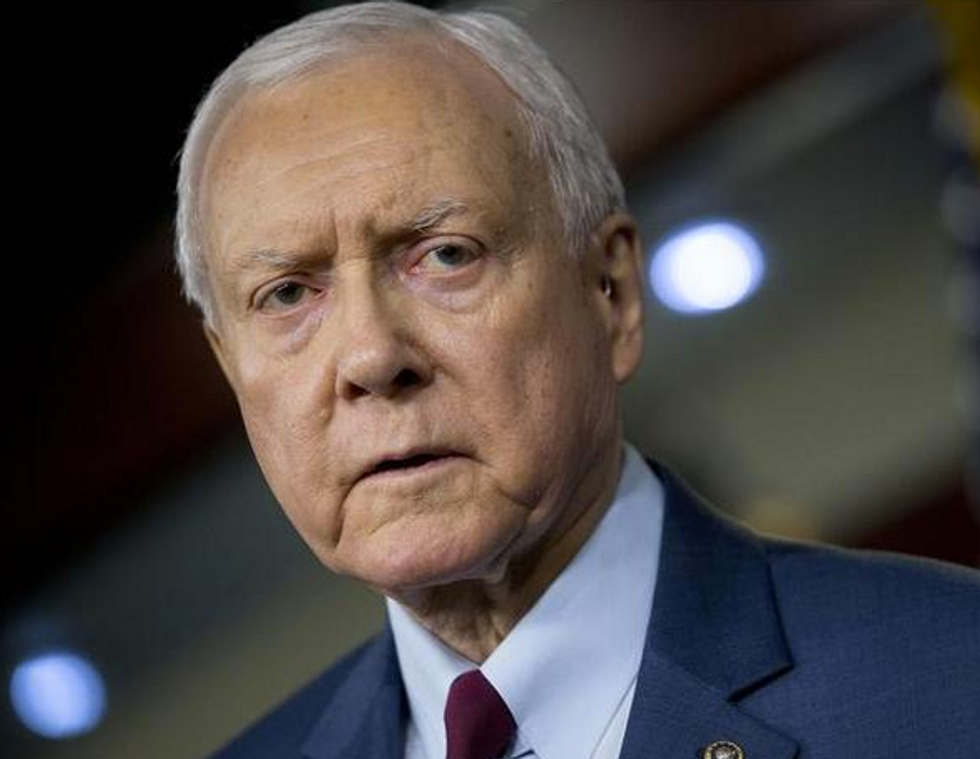 Sen. Orrin Hatch (R-Utah) is working on a bill to help people who might have their Obamacare subsidies taken away from them through a potential Supreme Court ruling. Image: Bloomberg/Bloomberg via Getty Images
Hatch's proposed bill is a reaction to the King vs. Burwell case that will be up at the Supreme Court next week. In that case, plaintiffs argue that the Obamacare law clearly states that only people who buy health insurance from a state-run exchange are eligible for tax credit subsidies.
However, they say the IRS improperly handed out subsidies to millions of people who bought on the federal exchange. The Obama administration has said the bill's language referring to "state" exchanges should include the federal exchange, but plaintiffs have recently brushed that off as "laughably unpersuasive."
Hatch said he agrees with the plaintiffs, since the goal of Obamacare was clearly to create an incentive for states to create exchanges — that incentive was to only give people tax credits through those state-level exchanges.
"If subsidies were available under both state and federal exchanges, states wouldn't have incentives to create their own exchanges," Hatch said at Heritage.
While Hatch didn't offer any details of his proposal, he indicated that it could be in the form of some transitional funding for anyone who was promised a subsidy and then sees that subsidy taken away by a Supreme Court ruling. However, he also indicated that his plan would be more than just a bailout for consumers, and instead should be wrapped up in an effort to eliminate Obamacare entirely.
"This means providing a reasonable and responsible transition for those who may lose their subsidies while Congress works to repeal and replace Obamacare once and for all," he said.
"In the coming days, I'll release details on a short-term solution for those Americans that may be affected by the decision and change, should it go the way I think it should go," Hatch added.