Rachel Beyda was running for a seat on the judicial council at the University of California in Los Angeles when members of the student government questioned whether her Jewish background would be a "conflict of interest."
"The first question directed at her by General Representative 3 Fabienne Roth was an attack on Rachel's ability to be a justice based on her involvement in the Jewish community," Rachel Frenklak, Beyda's roommate, wrote in an article for UCLA's Daily Bruin. "At President Avinoam Baral's insistence, the question was phrased slightly more considerately by Transfer Student Representative Negeen Sadeghi-Movahed, but this first question set the tone. Rachel finished the interview ... [and] was asked to leave the room for council discussion."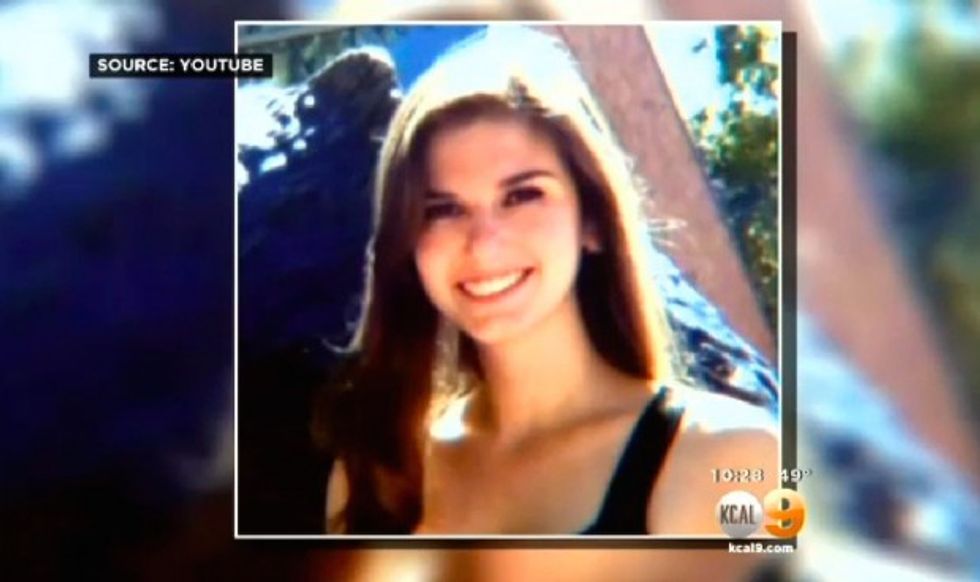 Rachel Beyda's religion was questioned as she ran for the Judicial Board of the Undergraduate Students Association Council. (Image credit: YouTube via KCBS-TV)
"What followed was a disgusting 40 minutes of what can only be described as unequivocal anti-Semitism during which some of our council members resorted to some of the oldest accusations against Jews, including divided loyalties and dishonesty," Frenklak continued. "All council members swiftly agreed Rachel was amply qualified for the position, but half of the council had strong reservations stemming from Rachel's Jewish identity."
KCBS-TV reported on the story, describing one question to Beyda as: "Given that you are a Jewish student and very active in the Jewish community … given that recently … [inaudible] has been surrounding cases of conflict of interest, how do you see yourself being able to maintain an unbiased view … [inaudible]?"
Heena Doshi, a UCLA student, told the news network: "I was honestly just sickened at the way they questioned her."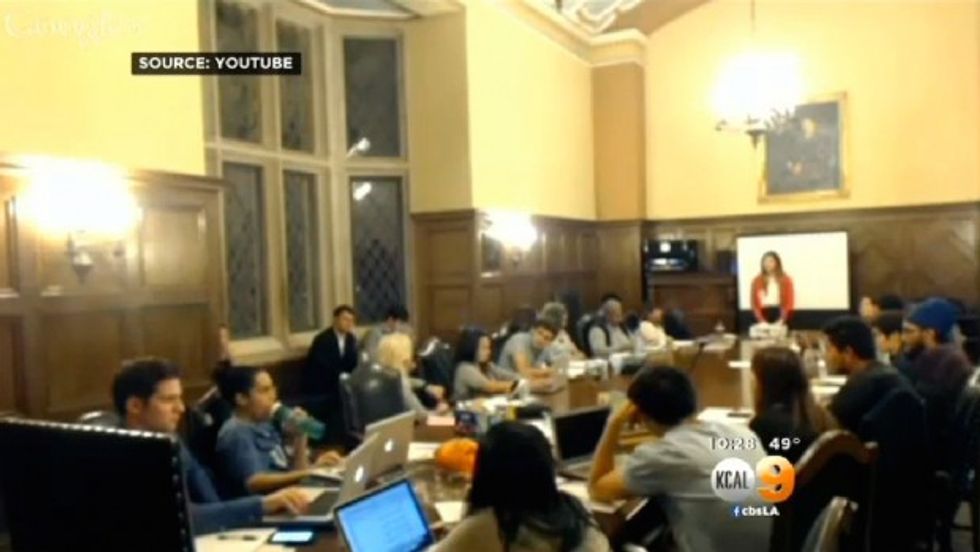 Image credit: YouTube via KCBS-TV
Frenklak said the initial vote of 4-4-1 was dismissed only when a faculty member "stepped in to point out the problems with the council's reasons for denying Rachel the position." The council eventually approved Beyda in a unanimous vote.
"Rachel's justified appointment to the Judicial Board is not enough to right the wrongs," Frenklak wrote. "I ask the four council members who initially questioned Rachel's appointment on the basis of her Judaism to issue both public and personal apologies to the UCLA Jewish community and Rachel. Until they all admit wrongdoing and ask for forgiveness, it is difficult to trust their morality as decision-makers."
Frenklak also asked for administrative condemnation of the "undeniable anti-Semitism" present in Beyda's confirmation.
UCLA's Vice Chancellor of Student Affairs Janina Montero said in a statement: "I believe our community is more generous, thoughtful and inclusive than this particular incident would suggest."
More on the story via KCBS-TV:
(H/T: BizPac Review)