Glenn Beck on Wednesday said Tumblr founder and CEO David Karp's interview on CNBC on net neutrality was "one of the worst interviews by any CEO" he has ever heard.
Karp went on the network to argue in favor of net neutrality, saying America needs to "move further in breaking down the near monopoly situation" that exists today. When he was challenged on the issue, however, he responded: "Um -- ah, I confess it's not my area..."
"Then what the hell are you doing bringing it up?" Beck's co-host Pat Gray demanded. "Shut your yap."
"This is evidence that these people are so well insulated with only people that think like them," Beck added. "He's at a cocktail party. [He says], 'I know the monopolies are really the problem.' Nobody in the room said, 'Well, OK, if you want to break up the monopolies, the first thing you do is deregulate the cable industry ... so other people can start their own cable company.'"
"Nobody has said that to them?" Beck pressed. "I contend this is why the president does not do interviews with people like me or people on Fox. Because he cannot argue. He has not been faced with anyone who has an opposing viewpoint. He can't."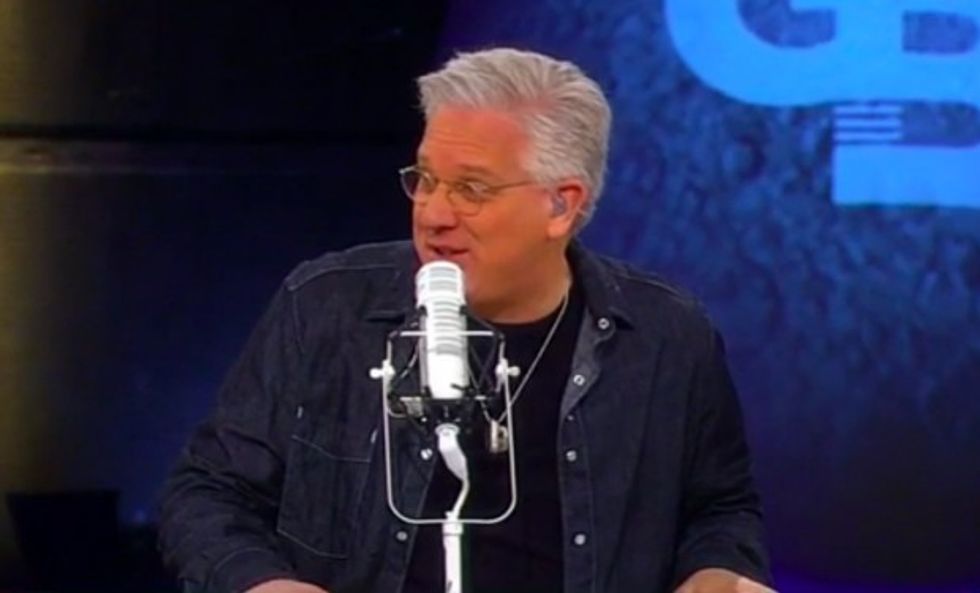 Glenn Beck speaks on his radio program Feb. 25, 2015. (Photo: TheBlaze TV)
Beck said conservatives and libertarians are "constantly belittled, constantly challenged in the press" on their viewpoints.
"So you're constantly going, 'Wait a minute, let me think this one through. ... Is that really what I believe? Do they have a point?' If you're not constantly challenged, you're never held responsible for what your viewpoint is or if you're surrounded by people who only think like you, duh, this is what you sound like."
Beck interviewed Dallas Mavericks owner Mark Cuban on Wednesday, who said he believes many corporations have not considered the ramifications of having the government regulate the Internet.
"Reddit is another community [that is] posting about it all the time," Stu Burguiere added, agreeing with Cuban. "They're also known as basically the largest free purveyor of porn in the universe. What happens when, name the evil Republican you don't like, is president? What do they do? Cuban brought this up last night too -- decency standards. Who's to say they don't start applying that?"
"When you give them a foot in the door with regulation, you're going to eventually get a president you don't like who doesn't want you doing the things that you like on the Internet," Burguiere concluded. "Why give them that power?"
[mlbvideo content_id=38736583]
The full episode of The Glenn Beck Program, along with many other live-streaming shows and thousands of hours of on-demand content, is available on just about any digital device. Click here to watch every Glenn Beck episode from the past 30 days for just $1!