House Republicans on Wednesday had to postpone a hearing on the Federal Communications Commission's plans to approve sweeping new Internet regulations, after FCC Chairman Tom Wheeler refused to show up.
The House Oversight and Government Reform Committee had a hearing scheduled for 2 p.m. Wednesday to discuss the FCC's controversial new rule. Wheeler said last week that he wouldn't show up to answer questions about what's in the proposed rule, which so far hasn't been made public, and that he'd prefer to after the rule is approved.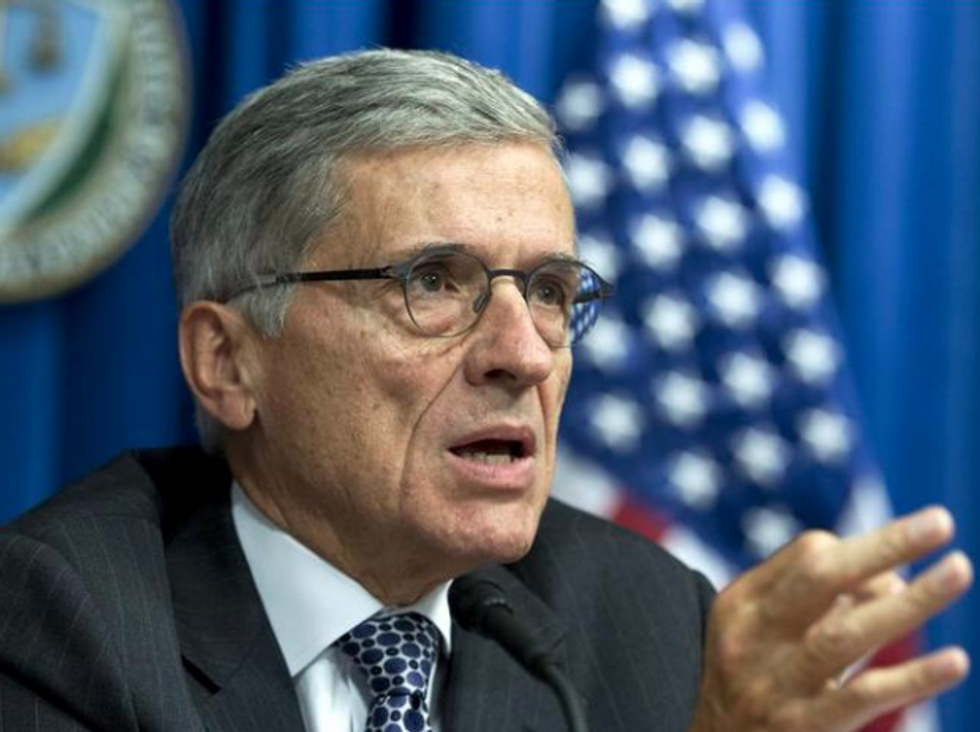 FCC Chairman Tom Wheeler refused on Wednesday to explain a pending Internet regulation at a House hearing. Image: AP Photo/Jose Luis Magana
With no change in his position Wednesday morning, Committee Chairman Jason Chaffetz (R-Utah) blasted Wheeler Wednesday morning for ducking out on a chance to talk about a rule that will affect millions of Americans.
"As Chairman Wheeler pushes forward with plans to regulate the Internet, he still refuses to directly answer growing concerns about how the rules were developed, how they are structured, and how they will stand up to judicial scrutiny," Chaffetz said in a joint statement with House Energy and Commerce Committee Chairman Fred Upton (R-Mich.).
"After hearing from over four million Americans on such an important topic to our economic and cultural future, it's striking that when Congress seeks transparency, Chairman Wheeler opts against it," they said.
The Oversight Committee also noted that when President Barack Obama was a senator, he called on the FCC to "defend any new proposal in public discourse and debate."
Pres. Obama's FCC chair won't testify on proposed #NetNeutrality rules, despite the president's own stance in 2007. pic.twitter.com/Og90OXFitq

— GOP Oversight (@GOPoversight) February 25, 2015
The FCC is scheduled to vote Thursday on a set of regulations aimed at requiring Internet service providers to treat all data equally, and preventing providers from blocking or prioritizing some websites over others.
Many lawmakers have opposed the idea of prohibiting paid prioritization of some content, or at the very least say Congress needs to have a say on this issue. More broadly, many members say the FCC rule would be a first step toward having the federal government actively manage an Internet that has clearly flourished without this level of intrusion.
Chaffetz and Upton said their understanding is that there is still time to adjust the proposed rule before the FCC vote, and said they would keep pressing for transparency from the FCC.
"So long as the chairman continues to insist on secrecy, we will continue calling for more transparency and accountability at the commission," they said. "This fight continues as the future of the Internet is at stake."