UPDATE 2:36 p.m. ET: Paris police arrested three Al Jazeera journalists for allegedly operating drones in the city illegally Wednesday, though prosecutors have not yet established a connection with the multiple sightings of the past two nights, the BBC reported.
—
It is illegal to fly drones over French urban areas without expressed permission, which is why recent drone sightings near  Paris landmarks has the city on alert.
According to Agence France‑Presse, unauthorized drones have flown over Paris for two nights in a row. The Associated Press reported that the drones were seen near the U.S. Embassy, the Eiffel Tower, the Louvre Museum, a Bastille monument and other notable areas.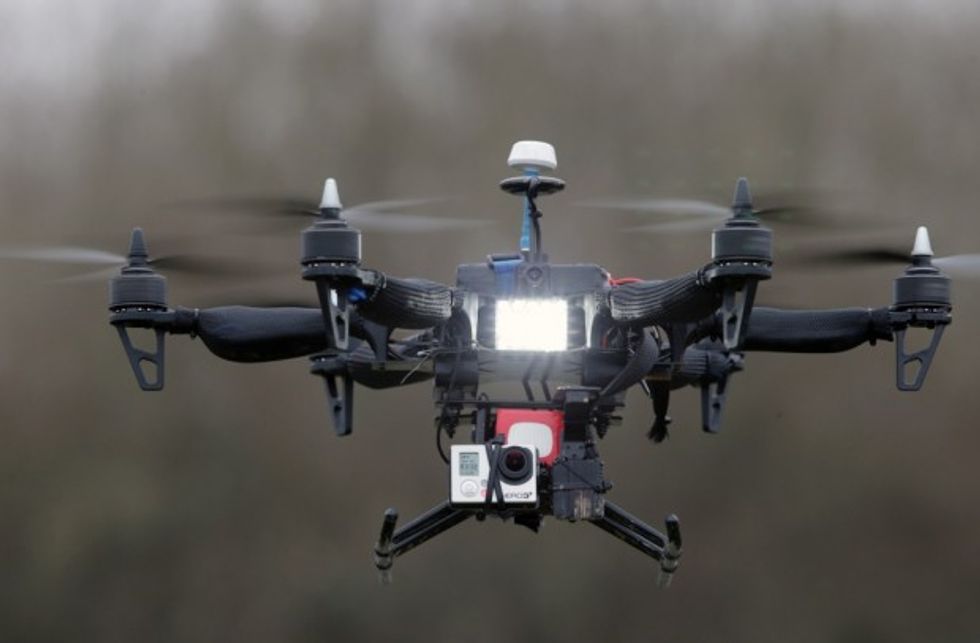 Paris police say they spotted at least five drones flying over the French capital overnight Tuesday Feb.24, 2015, and an investigation is under way into who was flying them and why. France's BFM television reported that they were seen flying over the Eiffel Tower, the Louvre Museum and the American Embassy, among other locations. (AP/Francois Mori)
This drone activity comes after unmanned aerial vehicles were seen near French nuclear power plants last year, plus the city is on especially high alert after recent terror attacks.
According to AFP, it is unclear to French police if the drones are the work of hobbyists or associated with more nefarious activity.
"Is it a game? Scouting for future operations? The investigation will show us," a police chief told the news agency.
After the first night of drone activity, the BBC reported that a team set up cameras to monitor for other activity. Video footage of the second night of drone sightings will be reviewed. If caught, those flying an unauthorized drone could be fined or serve prison time.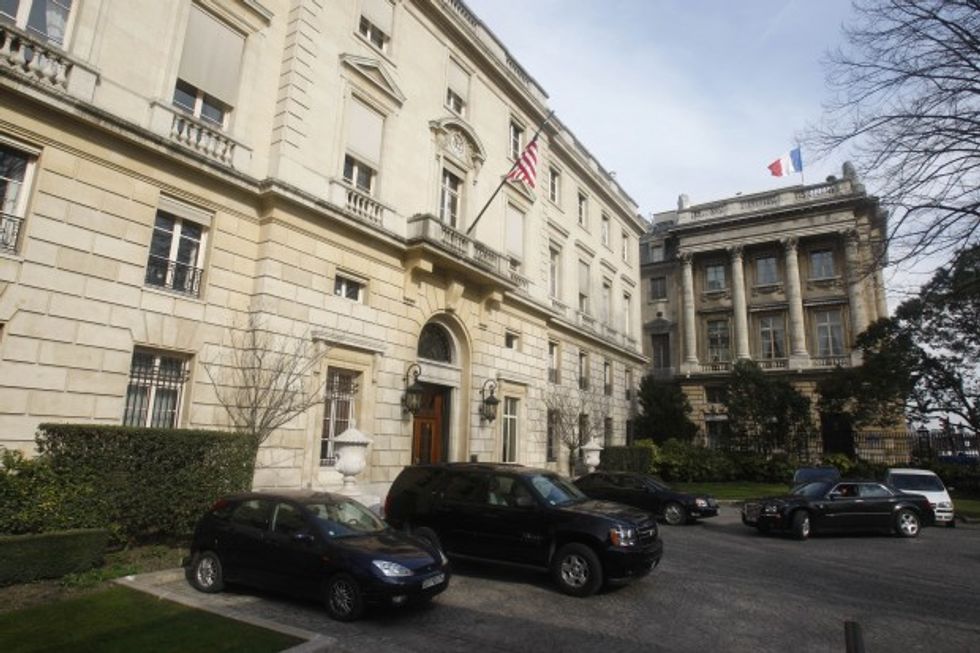 FILE -- This March 18, 2010 file photo shows the main entrance of the American embassy in Paris where a drone was spotted flying earlier this week.  (AP/Michel Euler)
Watch this AFP report about the first drone sightings in Paris Tuesday:
In other drone news, the U.S. Secret Service said it will soon fly drones over the Washington area.
The agency isn't disclosing exactly where the exercises will take place other than that they'll involve areas where flights are typically restricted. Airspace above the White House, the U.S. Capitol and other sensitive sites in Washington is heavily restricted.
The Secret Service says the exercises have been carefully planned and coordinated with other government agencies, and will be "tightly controlled."
The reason for the exercises isn't clear. But they come amid heightened scrutiny about the security risks posed by drones. Last month, a government employee who was flying a drone recreationally crashed it into the White House grounds accidentally.
The Obama administration recently proposed long-awaited rules for flying commercial drones in U.S. skies.
—
The Associated Press contributed to this report.