Residents of a Dutch town who dare to venture out at night are arming themselves for protection against a rouge predator. It's an eagle owl that has attacked more than a dozen people in recent weeks.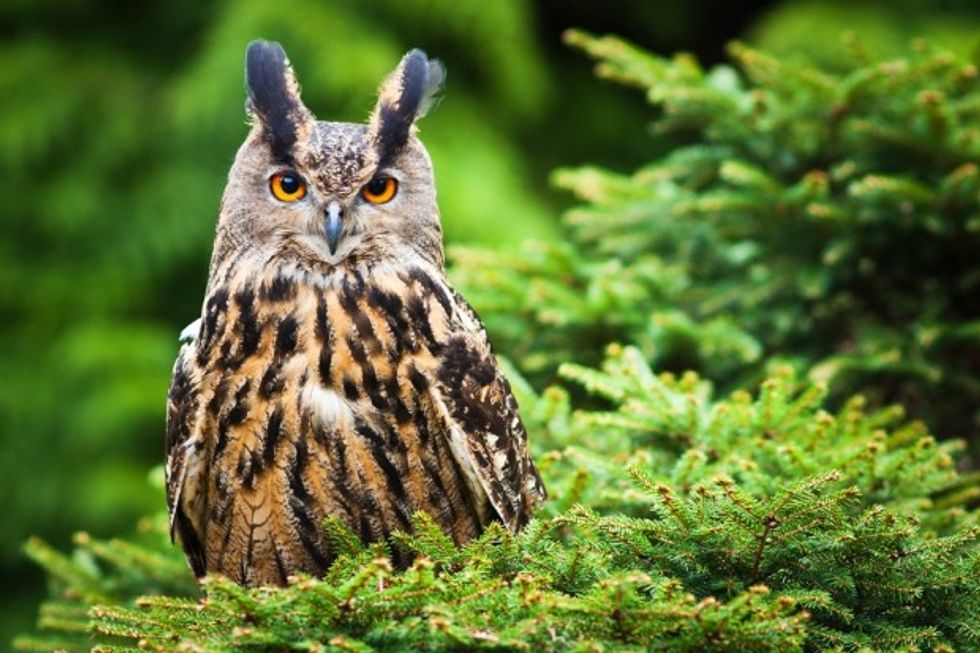 Photo credit: Shutterstock
According to Agence France‑Presse, the nocturnal bird of prey has been terrorizing residents of Purmerend, a town located about 23 miles north of Amsterdam. Some who have been attacked by the "horror owl" have had to seek medical treatment.
"During the day there's no problem, but at night we now only venture outside armed with umbrellas, helmets and hats, anything really, to protect ourselves," Liselotte de Bruijn, a spokeswoman for a local home for handicapped individuals, told AFP. "The problem is that you don't hear the owl before it strikes. Its claws are razor-sharp.
"We hope the city will soon catch this rogue bird," she said.
It's not the first time a bird has launched strikes against people. Postal workers in Canada have complained about attacks from hawks for several years.
The Purmerend city council's website stated (via an unofficial translation) that it hopes a falconer will be able to catch the owl and eventually help relocate it away from the town. It speculated that the owl was raised in captivity because it is not native to the area.
"As long as the owl still free flying, we advise people to look [out for] the animal," the city council stated, recommending that residents who go out at night carry an open umbrella above their heads. "Let her rest as much as possible."
According to the National Aviary, a nonprofit dedicated to birds, the Eurasian eagle owl is the largest of owl species with an up to six-and-a-half-foot wingspan.
(H/T: NPR)
—
Front page image via Shutterstock.