The Islamic State group has posted video purporting the show its militants demolishing ancient artifacts in a museum in the Iraqi city of Mosul.
The five-minute video showed the men going at statue after statue, knocking them to the ground and destroying them using sledgehammers and jackhammers.
One of the men could be seen beheading a statue, an image chillingly reminiscent of recent videos the hardline Islamist group has posted showing the execution of hostages.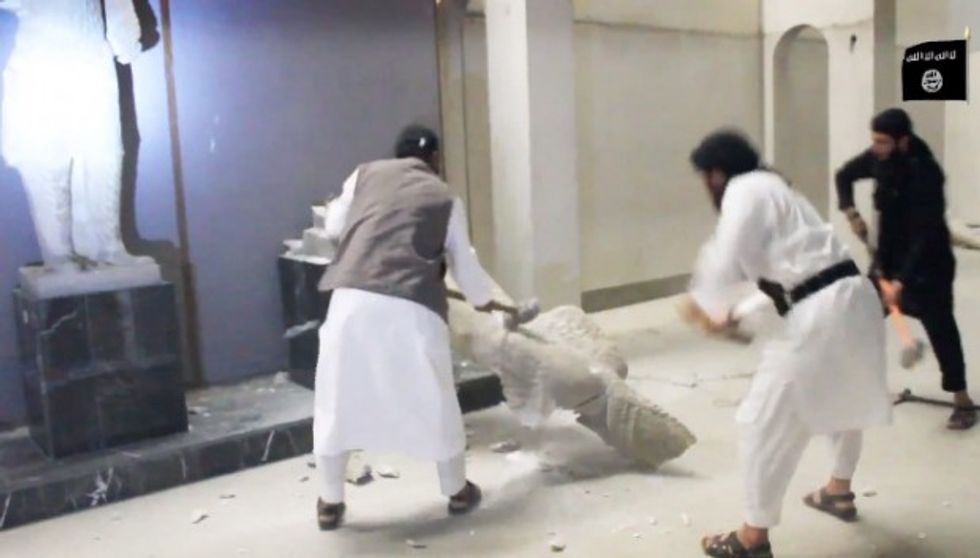 First they tipped over the statues, then began knocking them into pieces. (Image source: YouTube)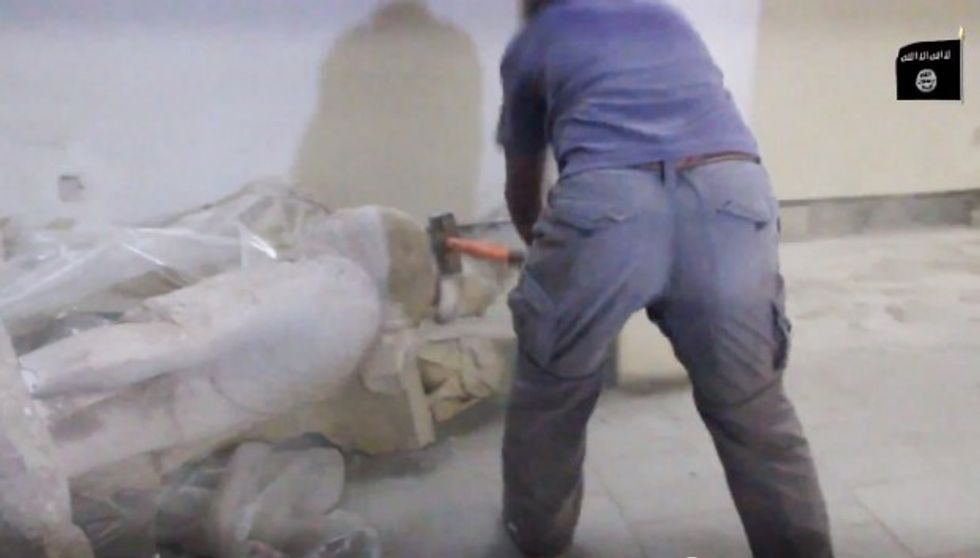 After tipping over this statue, the militant moved first to knock off its head. (Image source: YouTube)
The Associated Press reported that one of the statues destroyed depicted a winged-bull Assyrian protective deity dating back to the 9th century B.C.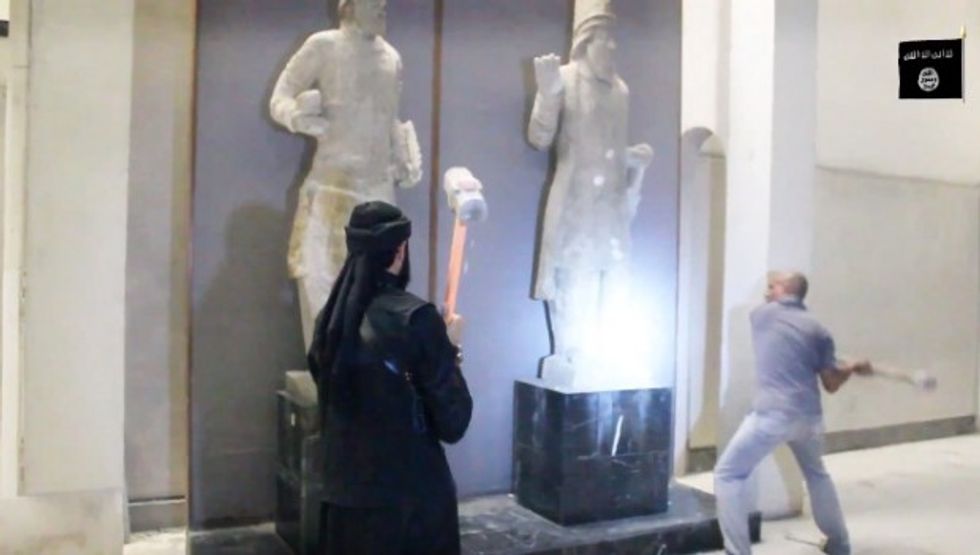 Image source: YouTube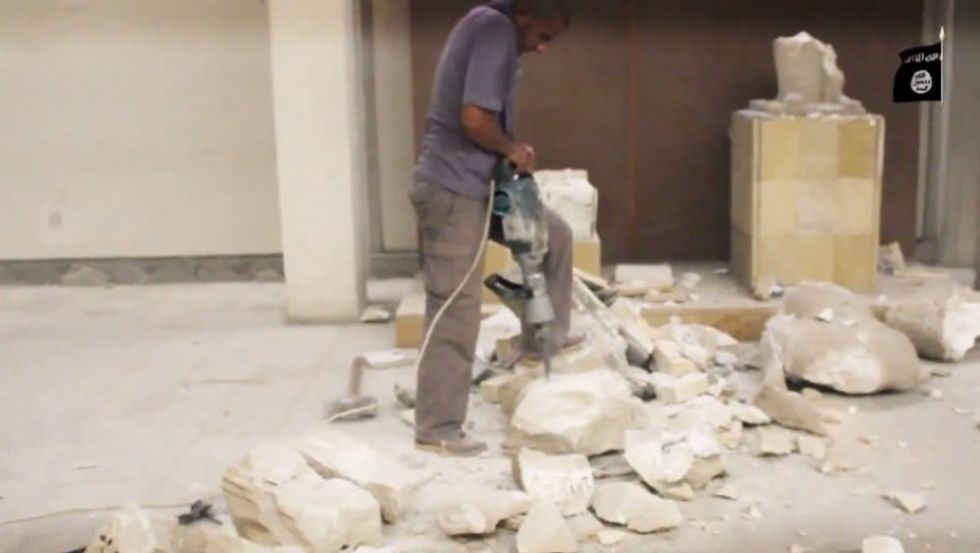 They continued destroying until little pieces remained. (Image source: YouTube)
In the towns it has captured, Islamic State militants have imposed strict edicts on inhabitants to conform with their hardline interpretation of Islam, as they have destroyed shrines, closed colleges, and burned musical instruments which they believe to be un-Islamic.
The video was posted on Twitter and had the logo of the Islamic State group's media arm.
There were reports earlier this week that Mosul's central library had been burned, with 8,000 rare old books and manuscripts destroyed.
Irina Bokova, the head of the UN's Educational, Scientific and Cultural Organization (UNESCO) earlier this month called the destruction underway in Mosul, "cultural cleansing."
Here is an excerpt of the video released Thursday: