The great dress debate may finally be solved.
But, first, a recap.
Thursday evening, a huge debate on the Internet suddenly ignited when an individual posted a photo of a dress asking a simple question: what colors are in the dress?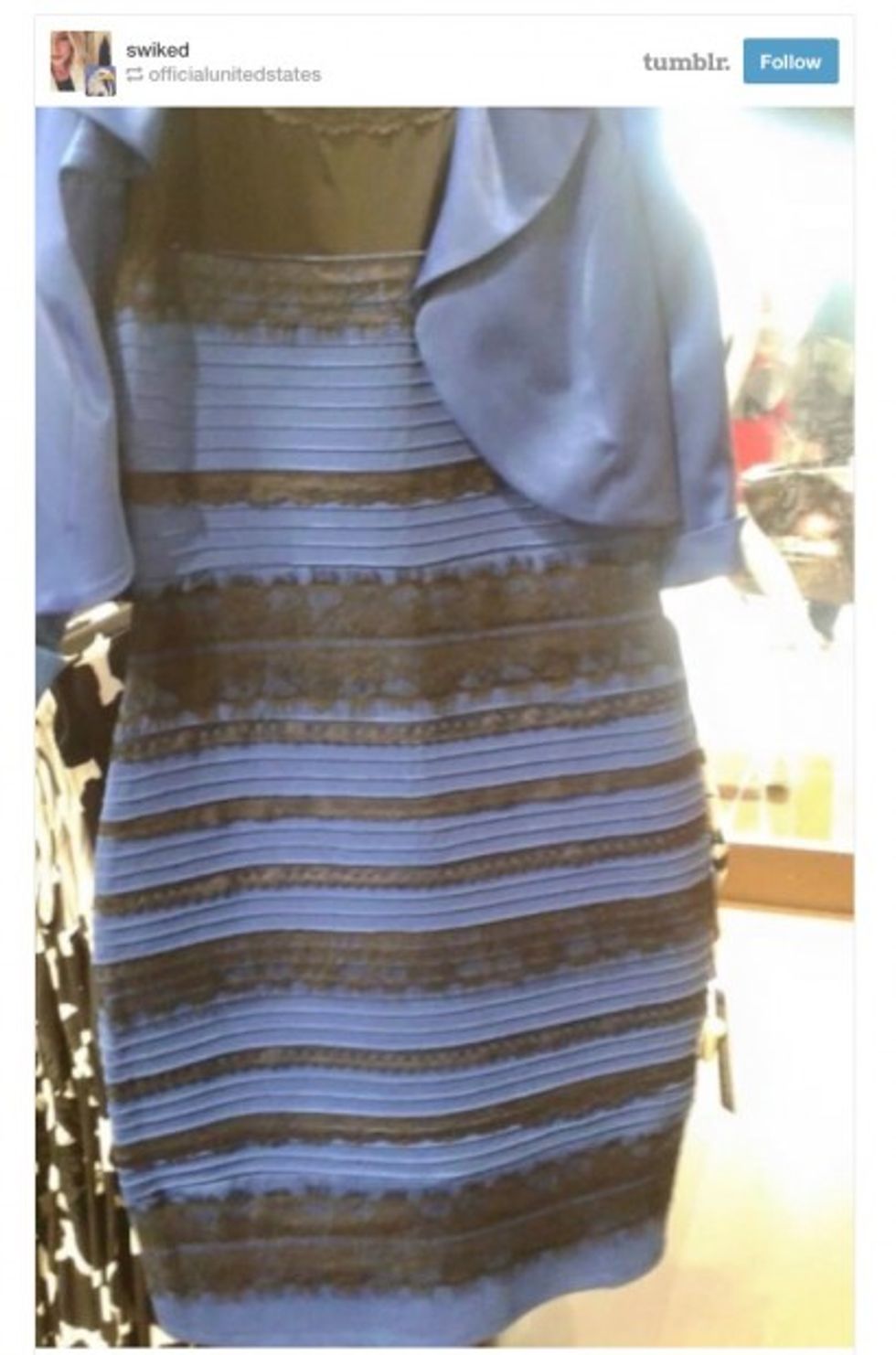 Image source: Tumblr / Swiked
Apparently some see white and gold, while others are more than convinced the dress is black and blue.
We may finally have an answer.
BuzzFeed scoured the Internet and appeared to found the dress that matches the pattern of the one originally posted online — it's blue and black.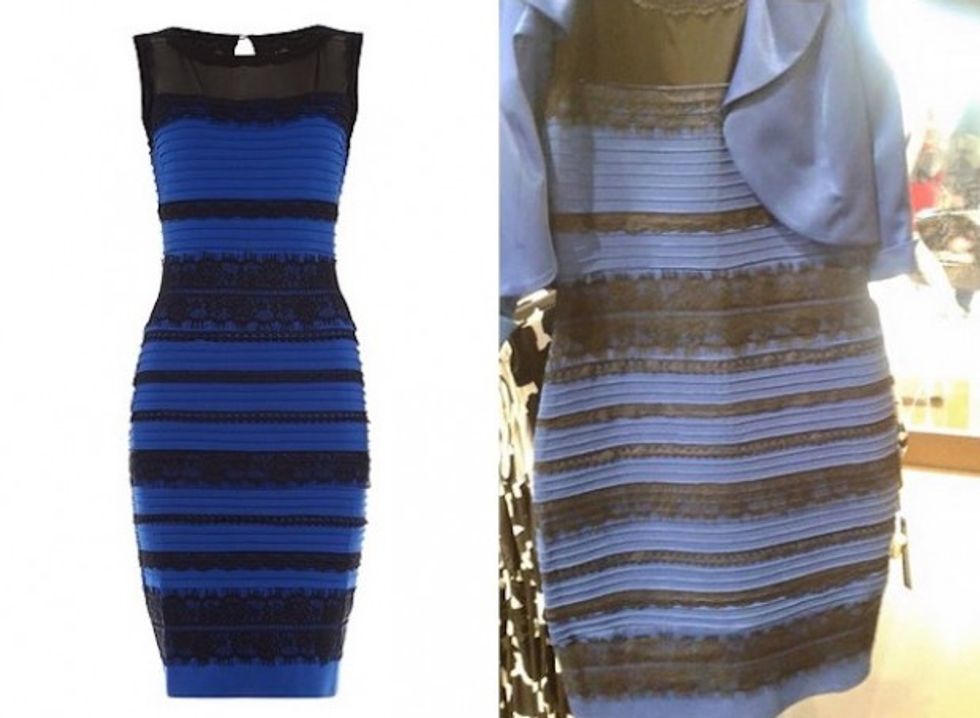 Image source: Roman / Tumblr
The blue and black is also in line with what the original person who posted the dress online wrote.
"I swear to you its no hoax. I saw the dress in real life, it's blue and black. Some people just see this pic as white and gold. I DONT HAVE ANY ANSWERS BUT I NEED THEM," the user commented online.
A user on Reddit further posted an explanation as to why so many people are seeing different things.

Image source: Screen grab / Reddit
And here's a final review on color perception:
So, as an example of how fun color perception works, A and B are EXACTLY the same color in this image: http://t.co/pU66dkNgZs

— Kathryn Long 😼 (@Kathryn Long 😼)1424999275.0
UPDATE 11:13 p.m. ET: In an interview with BuzzFeed, the woman who first posted the photo confirmed the dress is in fact black and blue.
—
Follow Oliver Darcy (@oliverdarcy) on Twitter