Russia's expansive arctic permafrost make it an ideal place to find the preserved remains of long extinct animals. Recently added to the list of discoveries is the relatively intact carcass of a baby woolly rhino from the Pleistocene epoch.
Although perhaps not as common to hear about compared to woolly mammoths, according to the International Rhino Foundation, woolly rhino fossils and remains have been found in Europe and Asia. Like the mammoths, woolly rhinos were hunted by early humans as depicted in cave drawings in France.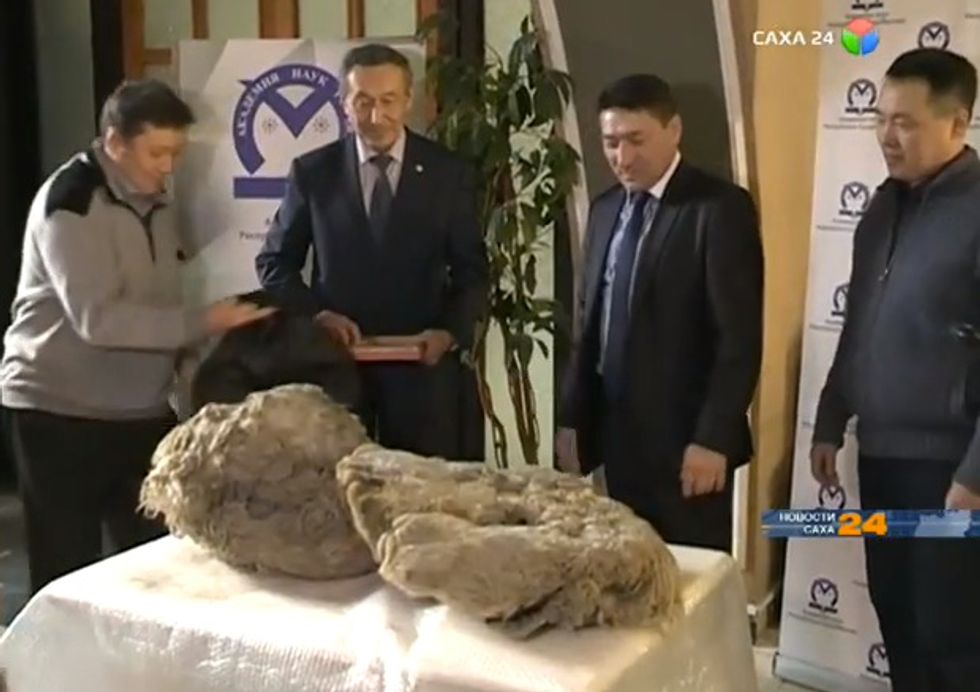 Image source: YouTube
According to the Siberian Times, the woolly rhino, which has been named Sasha, was found by two men in Siberia's Sakha Republic.
"We were sailing past a ravine and noticed hair hanging on the top of it," Alexander Banderov told the newspaper. "At first we thought it was a reindeer's carcass, but after it thawed and fell down we saw a horn on its upper jaw and realized it must be a rhino. The part of the carcass that stuck out of the ice was eaten by wild animals, but the rest of it was inside the permafrost and preserved well."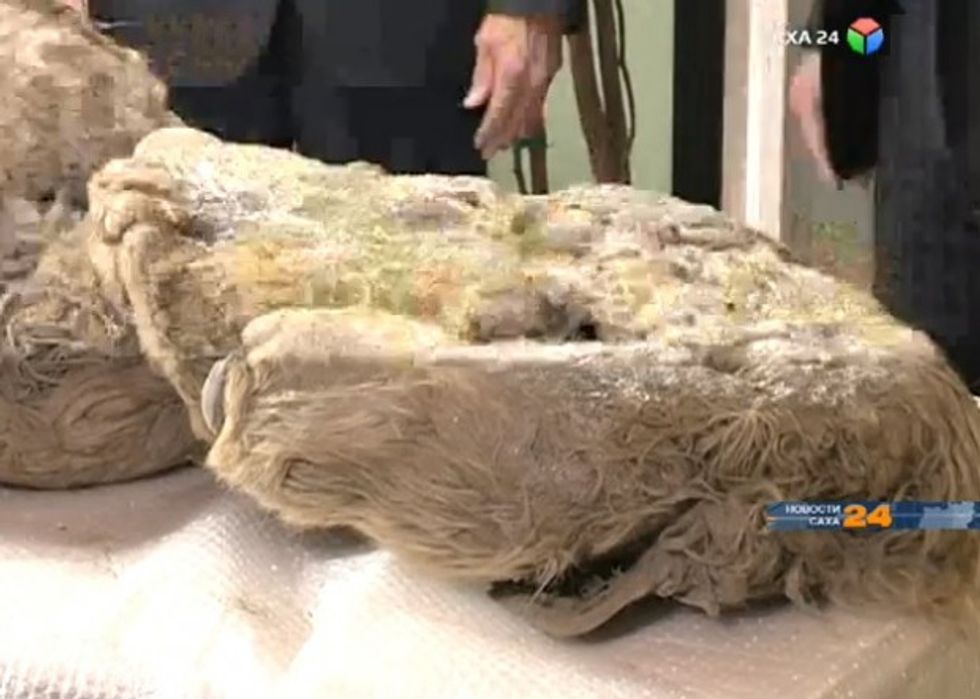 Image source: YouTube
The Academy of Sciences in Yakutsk, which recently received the rhino for analysis, reported on its website (via an unofficial translation) that it was originally discovered in the fall. It was only recently moved due to issues in transporting it, the academy stated.
"In all likelihood, [the] rhino died falling into a pit," the academy's website stated. "Part of the carcass had been eaten by wild animals (on the skin, there are teeth marks), but [the animal's head is in an] almost perfect state of preservation."
Watch this Russian news report to see the unveiling of the woolly rhino this week:
(H/T: Huffington Post)