© 2023 Blaze Media LLC. All rights reserved.
"What is happening in the body that causes this link?"
Forget sleeping in on the weekends. A new study says some people who sleep more than eight hours a day might suffer some ill health effects.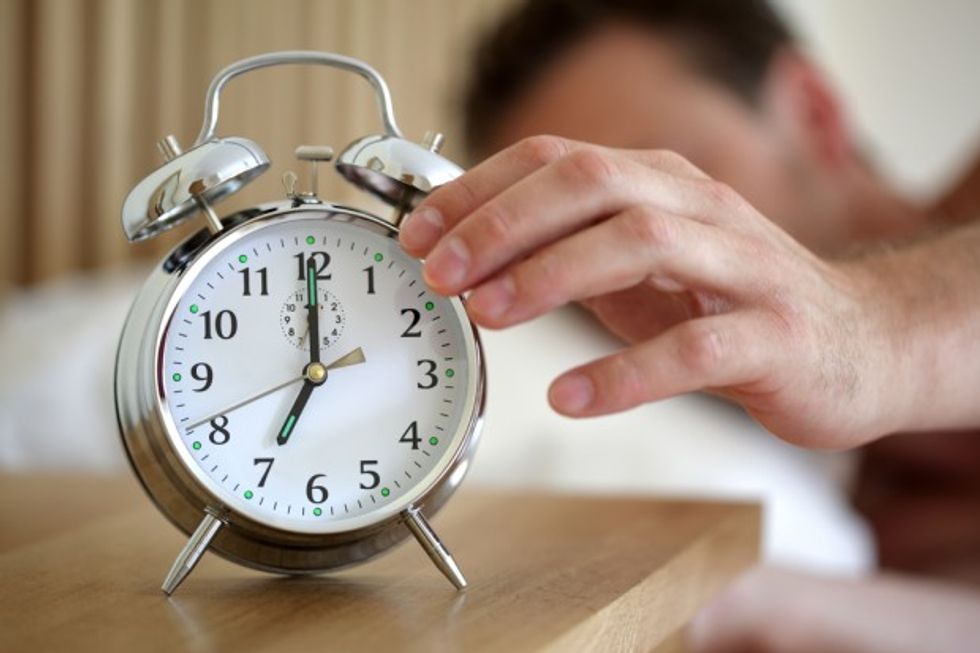 People who reported sleeping more than eight hours a day during the study period seemed to exhibit a 46 percent greater risk for stroke. (Photo credit: Shutterstock)
The researchers from the University of Cambridge and the University of Warwick followed nearly 10,000 people between 42 and 81 years old for almost a decade, having study participants record how much they slept a day and their quality of sleep. Most reported sleeping between six and eight hours (70 percent), but 10 percent slept more than eight hours.
During the study period, 346 people suffered a stroke. Adjusting for various factors, the researchers found that sleeping more than eight hours a day seemed to be associated with a 46 percent increased risk for stroke. The risk, a news release about the study stated, was even greater for those who increased the number of hours they slept over a four-year period.
"It's apparent both from our own participants and the wealth of international data that there's a link between sleeping longer than average and a greater risk of stroke," Yue Leng, a doctoral candidate at the University of Cambridge, said in a statement. "What is far less clear, however, is the direction of this link, whether longer sleep is a symptom, an early marker or a cause of cardiovascular problems."
Going forward, the researchers need to better understand the association between sleep and stroke risk.
"What is happening in the body that causes this link?" Professor Kay-Tee Khaw said. "With further research, we may find that excessive sleep proves to be an early indicator of increased stroke risk, particularly among older people."
These findings were published in the journal Neurology this week. In an editorial by Drs. Alberto Ramos and James Gangwisch that accompanied the study, the pair suggested that lengthy sleeps might be a secondary effect of something else that is causing strokes.
"Long sleep duration is associated in cross-sectional studies with inflammation, carotid artery atherosclerosis and left ventricular mass, all of which are strong risk factors for stroke and cardiovascular disease," they wrote. "It is plausible that the associations between long sleep duration and the incidence of stroke in epidemiologic studies have been confounded by risk factors (i.e., sleep apnea, inflammatory markers) that were not measured and controlled for in multivariable analyses. Future studies would ideally control for these factors, and determine if these explain or mediate the association between long sleep duration and stroke."
(H/T: Science Daily)
—
Front page image via Shutterstock.
Want to leave a tip?
We answer to you. Help keep our content free of advertisers and big tech censorship by leaving a tip today.
more stories
Sign up for the Blaze newsletter
By signing up, you agree to our
Privacy Policy
and
Terms of Use
, and agree to receive content that may sometimes include advertisements. You may opt out at any time.