The Department of Homeland Security is telling its employees that if a shutdown occurs this weekend, counseling will be made available to anyone who might be furloughed.
"[W]e will provide you with the timely and relevant information you need to address every stage of this process, up to and including – only if necessary – a DHS furlough," DHS Chief Information Office Luke McCormack told his state in a memo obtained by Government Executive.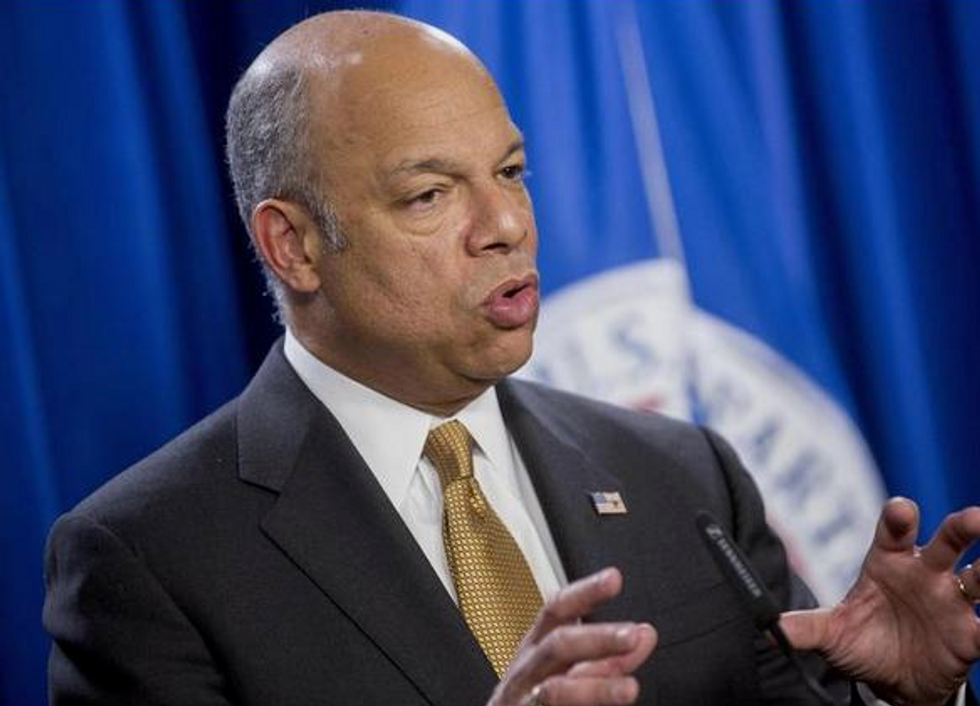 DHS Secretary Jeh Johnson may see his department partially shut down on Saturday, but DHS is offering counseling to its employees who might have to be furloughed. Image: Bloomberg/Bloomberg via Getty Images
"This is a stressful time for all of us, and we want to remind you that DHS has a number of no-cost services available through the Employee Assistance Program, including confidential counseling, financial planning, and other services," he wrote. "Please take advantage of the benefits you so rightfully deserve."
Government shutdowns generally don't leave a permanent financial scar on federal workers, as Congress usually agrees to make good on any back pay missed. Congress repaid federal workers after the 16-day shutdown in 2013.
But shutdowns do create uncertainty, and DHS is on the brink of a partial shutdown Saturday unless Congress can find some way to extend funding that expires after today.
Friday morning, the House and Senate will convene to pass separate measures. In the Senate, both parties are expected to agree to pass a full-year DHS spending bill that doesn't do anything to block President Barack Obama's executive action on immigration.
Democrats have said the House must pass this or put DHS funding at risk.
But on Thursday, House Republicans said they weren't interested in the Senate bill. Instead, they said they'd pass a three-week funding extension and then leave town for the weekend.
The House move will put pressure on Senate Democrats to cave in and accept the House language to ensure DHS is funded after Friday. But as of Friday morning, there were no official decisions on whether Democrats would allow a vote on the House bill, or whether they'd allow DHS to partially shut down.