For a few years now, New York City planners have been moving forward with the creation of micro apartments that are less than 400 square feet. Some of those tiny dwellings are in production now and it is being revealed just how high they could rent.
WPIX-TV reported this week that the 270- to 370-square-foot MyMicroNY apartments will cost Manhattan residents up to $3,000 a month. Though that might seem like a lot for such a small space even in New York City, project director Tobias Oriwol from Monadnock Development told WPIX the apartments are cheaper than other studios in the area. He also said a significant number of units in the building located in the Kips Bay neighborhood will be discounted for those qualifying as low-income residents.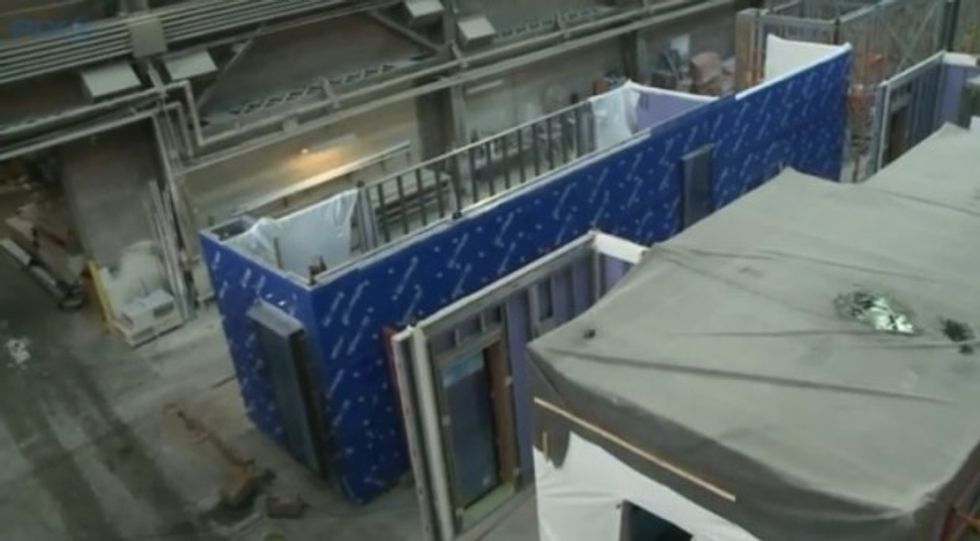 The micro-apartments will be less than 400 square feet, including an attached kitchen and bathroom. (Image source: WPIX-TV)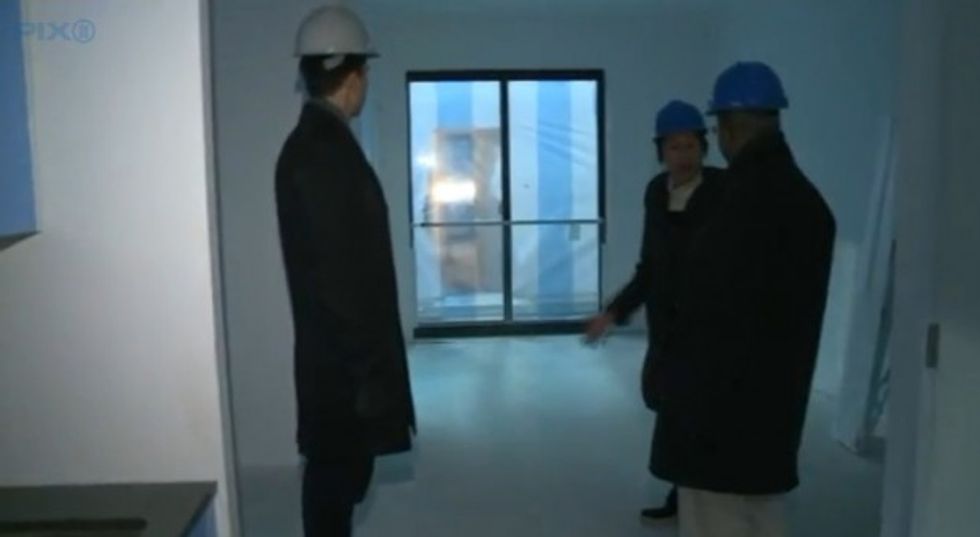 The modular units are being constructed individually and will be stacked upon each other to form a nine-floor building in Manhattan. (Image source: WPIX-TV)
"We have units for Section 8," Oriwol told the news station, adding that those units would cost about $950 a month.
The units are modular, meaning they are being designed individually and will be stacked upon each other to form the building, which will then get a brick facade, WPIX reported.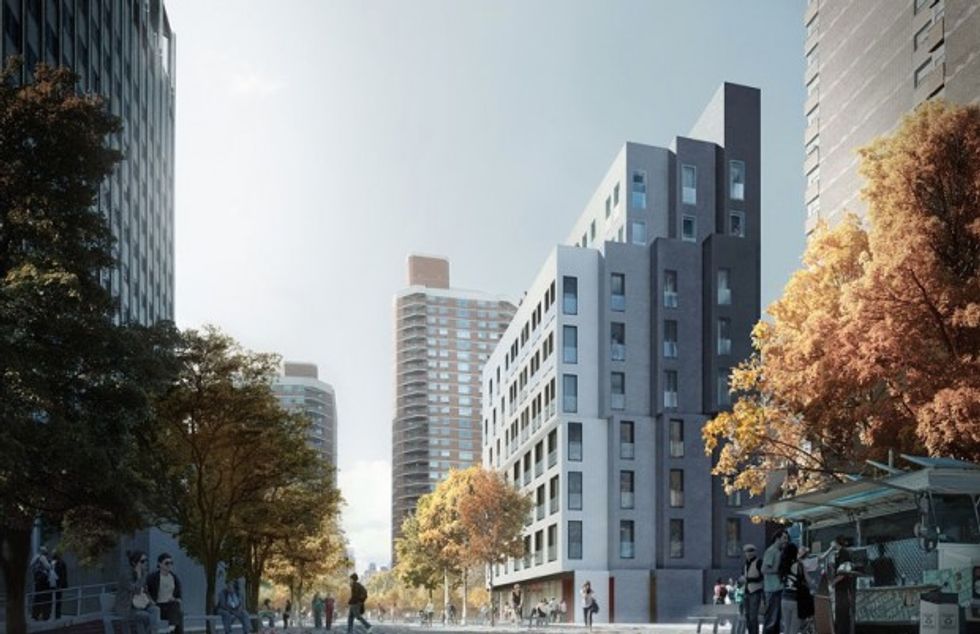 A conceptual image from nArchitects displaying how the modular apartment building could look. (Image source: nArchitects)
According to n-Architects, the designer of the apartments, there will be 55 units in the building, which was drafted in response to then Mayor Michael Bloomberg's New Housing Marketplace Plan. The units will feature 10-foot ceilings, large windows and Juliet balconies.
The project should be completed by the end of this year, according to WPIX.
Watch the news station's report, which features some of the modular units in construction: