During a debate moderated by Fox Business Network's Lou Dobbs at the 2015 Conservative Political Action Conference on Friday, former NSA chief Gen. Michael Hayden was booed and heckled when he claimed to be a "libertarian."
"If NSA were even capable of doing what the judge has just outlined for you, we wouldn't be having a debate here today. There would be nothing to argue about," Hayden began.
He then broke down the "facts," reminding the audience that Napolitano is an "unrelenting libertarian." The line drew applause from the CPAC audience.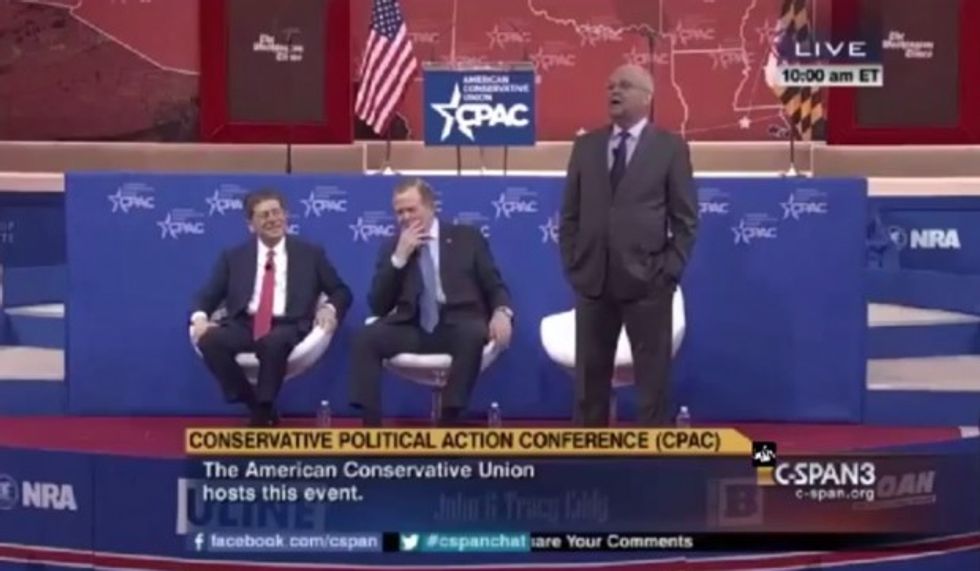 (YouTube/C-SPAN)
"So am I," Hayden added, a remark that drew boos. Some of the audience members could also be heard disagreeing, shouting, "No, you're not!"
Undeterred, Hayden said he is an "unrelenting libertarian" as well who is "also responsible for four decades of his life for another important part of [the Constitution], the part that says 'provide for the common defense.'"
Watch the important privacy debate below (the portion referenced above starts at around 5:15):
(H/T: Mediaite)
---