An SUV was caught on dashcam video drifting from one side of a freeway to the other, then flipping five times along an embankment, ejecting three occupants and landing on one passenger — a 5-year-old boy.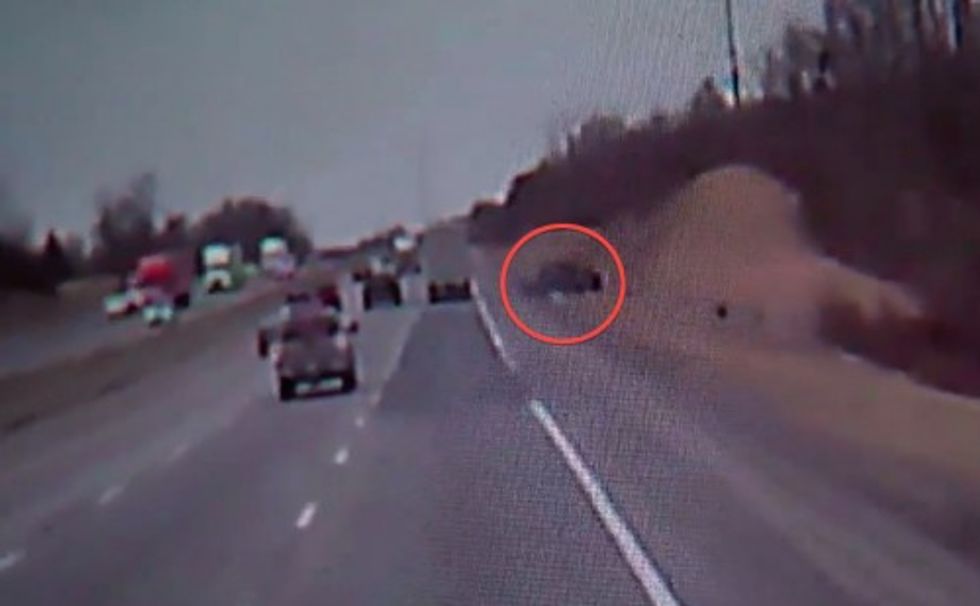 Image source: YouTube
Amazingly, no one died in the accident earlier this month along northbound Interstate 75 in Grant County, Kentucky — stunning one sheriff's deputy who investigated the crash.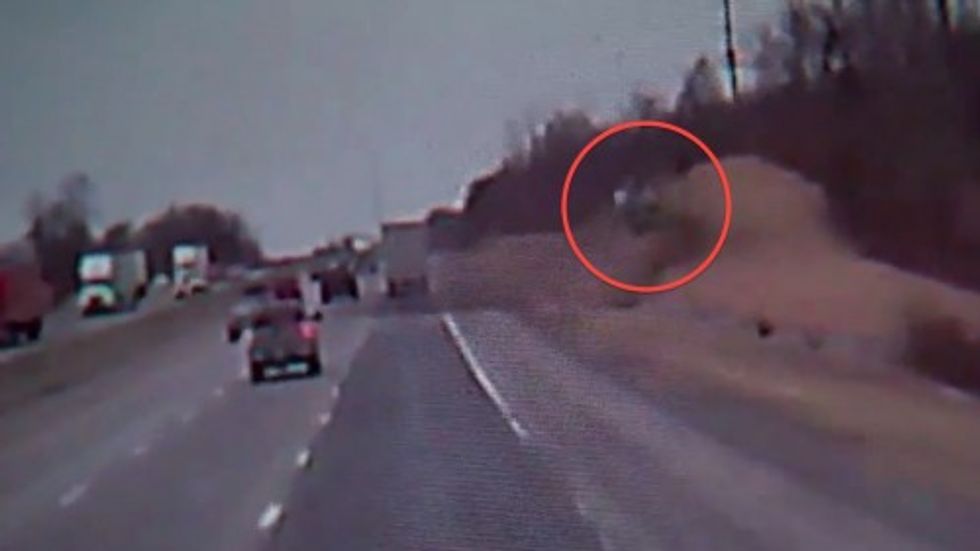 Image source: YouTube
"As a parent, the worst of the worst runs through your mind when we get those types of calls," Grant County Deputy Scott Conrad told WCPO-TV.
Video showed two of the ejected passengers landing out of the SUV's path — front passenger James Lynn, 19, and driver James Chandler, 23. But the vehicle bounced off the ejected 5-year-old, who suffered two broken legs.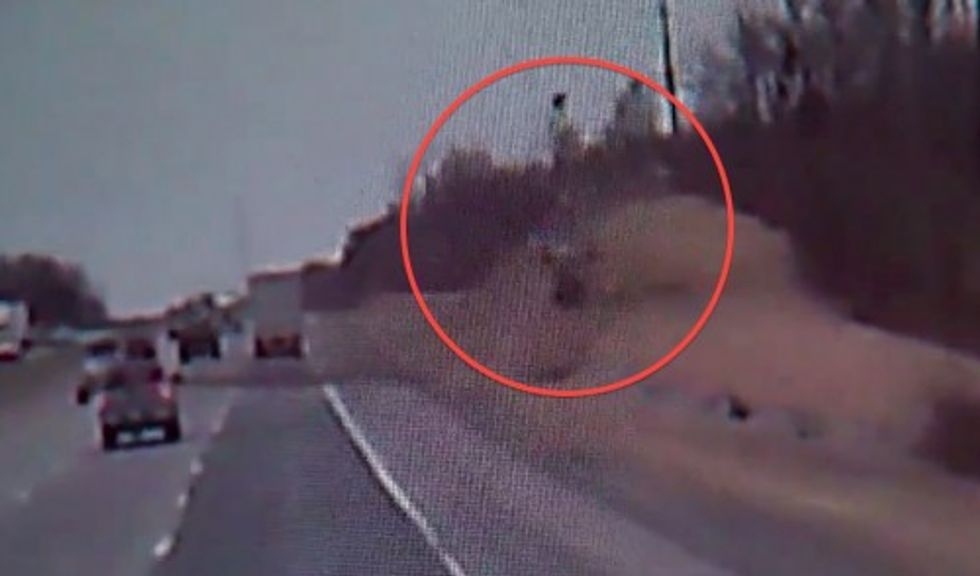 Image source: YouTube
A fourth passenger — a 16-year-old boy in the back seat — wasn't ejected, despite not wearing a seatbelt. The other three occupants weren't wearing seatbelts, either.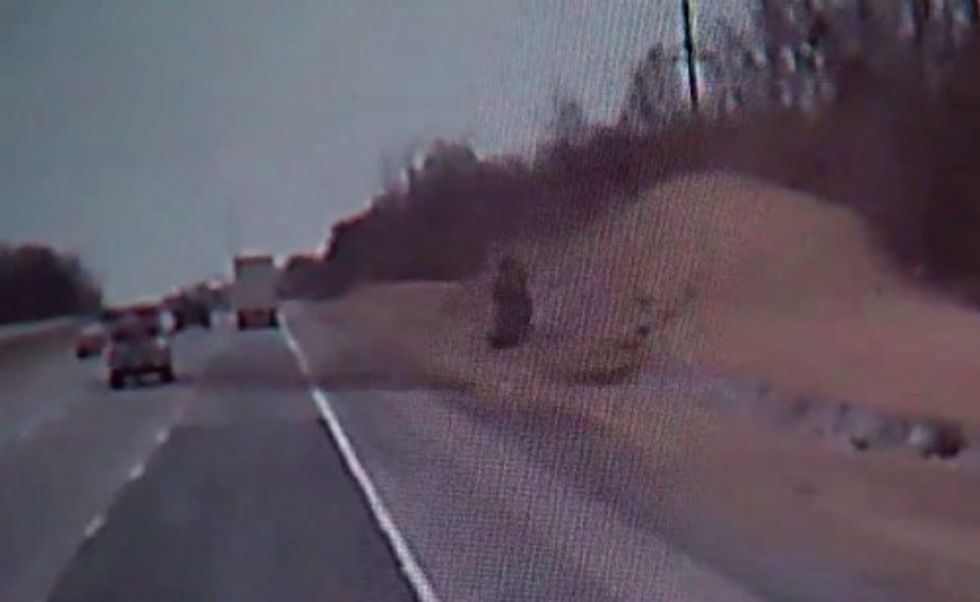 Image source: YouTube
Chandler suffered chest and neck injuries, Lynn sustained injuries to his torso and right side, and the 16-year-old suffered head and hand injuries, the station reported.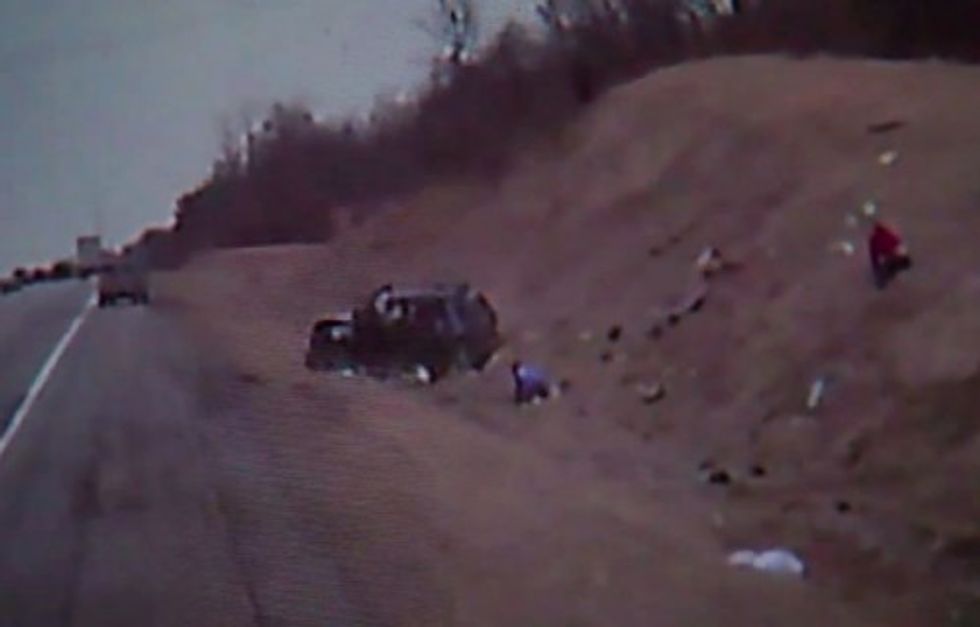 Image source: YouTube
"The softness of the ground may have contributed to softer landings," Conrad told WCPO. "It was very soft to walk on from the weather that we had."
The sheriff's office told TheBlaze Friday that the Feb. 12 rollover appears to have been due to driver inattention, though the matter is still under investigation. No charges have been filed.
"Your priority is driving that vehicle," Conrad told WCPO. "It's not putting on make-up, it's not shaving, it's not reading the papers. It's concentrating on the roadway and the other motorists and arriving at your destination safely."
This story has been updated.
—
Follow Dave Urbanski (@DaveVUrbanski) on Twitter