Story by the Associated Press; curated by Dave Urbanski
WASHINGTON (AP) — Israeli Prime Minister Benjamin Netanyahu is in Washington to deliver the speech to Congress that the Obama administration did not want him to give.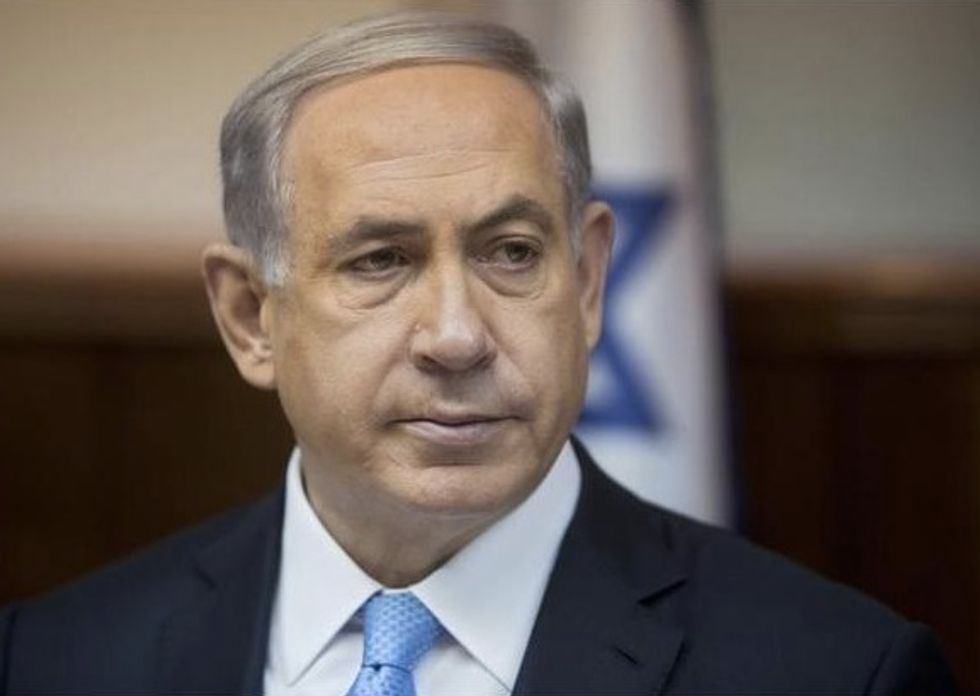 Israeli PM Benjamin Netanyahu (Image source: AP)
Netanyahu's mission Tuesday, said an adviser to the prime minister, is to use the platform to speak of the dangers of a nuclear-armed Iran. As the adviser put it: "We are not here to offend President Obama, whom we respect very much."
View of the PM Netanyahu plane which landed moments ago in Washington, ahead of his Congress speech. pic.twitter.com/DZ7IG9mDtB

— Israel News Flash (@ILNewsFlash) March 1, 2015
Nevertheless, the event has exacerbated tensions between Israel and the U.S.
Netanyahu has come at the invitation of House Speaker John Boehner, who did not tell the White House in advance that he would ask the prime minister to speak.
Netanyahu's adviser was not authorized to be identified and spoke on condition of anonymity.
—
Follow Dave Urbanski (@DaveVUrbanski) on Twitter