The House voted Monday to allow the Secretary of Veterans Affairs to take away performance bonuses from officials who are later discovered to be undeserving of those cash awards, and did so in a unanimous voice vote.
The vote showed that both Republicans and Democrats continue to be worried about ongoing managerial problems at the VA, nearly a year after the VA was shown to be systematically failing to provide veterans with timely health care.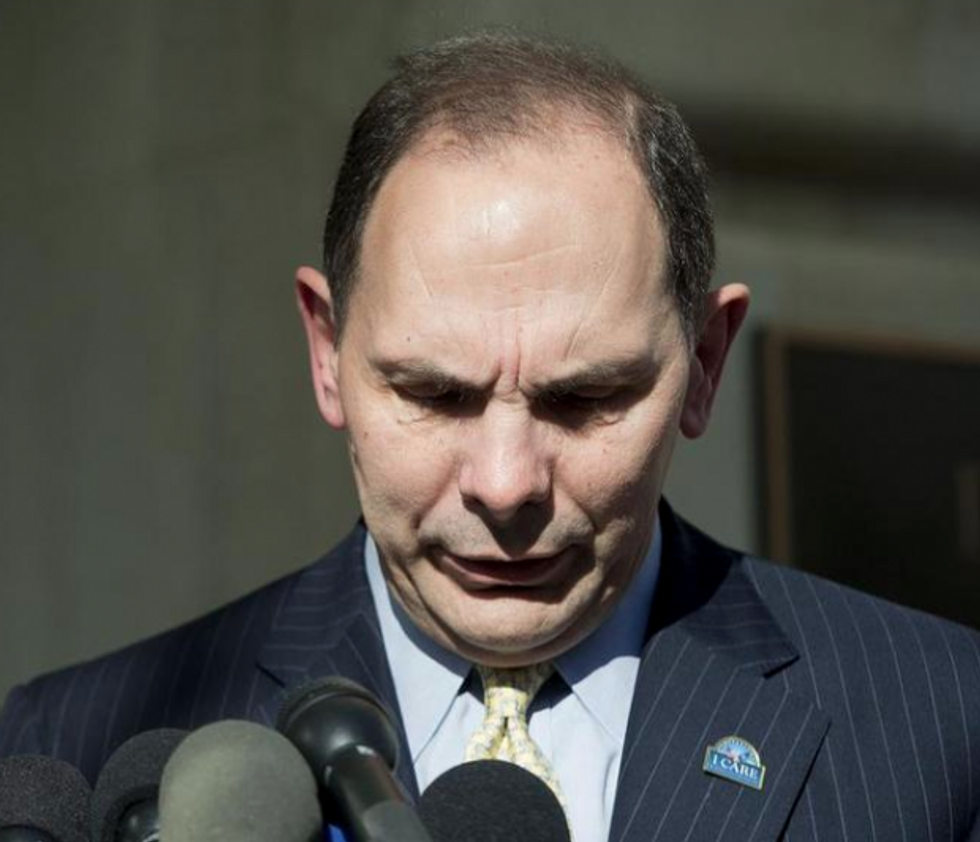 VA Secretary Robert McDonald would have the power to take back cash bonuses given to VA workers who are later found to be corrupt or negligent. It's not clear he would use it. Image: AP Photo/Pablo Martinez Monsivais
That scandal unveiled a broken VA in which senior officials were delaying health care access, and trying to cover up this fact once Congress started investigating. Along the way, it was found that senior VA officials were routinely getting huge bonuses, even in VA systems that failed to help thousands of veterans.
Since then, House Veterans Affairs Committee Chairman Jeff Miller (R-Fla.) has said the VA needs to have the authority to strip away bonuses from corrupt or negligent officials. His legislation was aimed at letting the VA take back $380,000 in bonuses at 38 VA hospitals that are still under investigation for pretending to serve veterans on time.
"Ideally, VA employees and executives who collected bonuses under false pretenses should be subject to prosecution when warranted, but at a minimum their bonuses should be paid back in full," Miller said in January when he introduced the bill.
However, it's unclear whether the VA would use its new authority even if it became law. In January, Miller's committee held a hearing in which two senior VA officials said the VA had no opinion on whether corrupt or negligent officials should be able to keep their ill-gotten bonuses.
Rep. Mike Coffman (R-Colo.) was shocked at the VA's lack of any position on the bill. "I think it's just extraordinary, and what it says to me, and what it says to the veterans of this country, is nothing's really changed," he said.
That was just one of the ways the VA has disappointed Congress lately. Among other things, VA Secretary Robert McDonald said in a television interview that 60 people have been fired over the health care scandal, although only 8 have been fired. And McDonald himself was caught saying he was in the Special Forces, when he was not — he had to apologize for what he said was a "misstatement."
Also on Monday, the House approved a separate bill that would let the VA enter into contracts with foster homes to care for hundreds of veterans who prefer care in a smaller setting. This bill passed unanimously in a 405-0 vote.
Both bills now head to the Republican-led Senate.