Story by the Associated Press; curated by Dave Urbanski
BAGHDAD (AP) — Iraq's state TV says government forces backed by allied Shiite and Sunni fighters have begun a large-scale military operation to recapture Saddam Hussein's hometown from the Islamic State extremist group.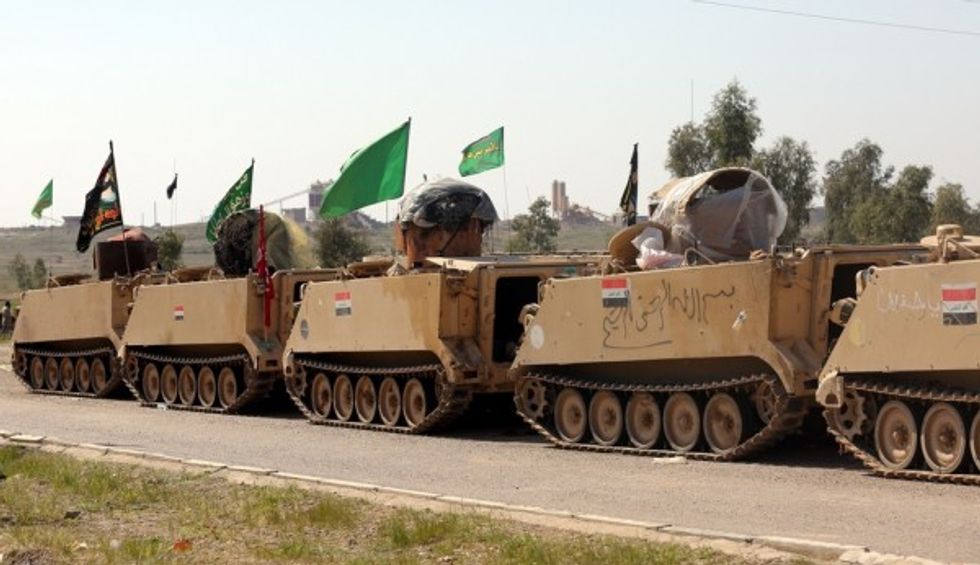 Iraqi Army and volunteer fighters prepare at Sedull Udeyim region before an operation against Daesh (Islamic State of Iraq and Levant) in Tikrit, Iraq on March 1, 2015. (Image source: Anadolu Agency/Getty Images)
Al-Iraqiya television said Monday that the forces were attacking the city of Tikrit, backed by artillery and airstrikes by Iraqi fighter jets. It said the militants were dislodged from some areas outside the city, but gave no details.
Hours ahead of the operation, Prime Minister Haider al-Abadi called on Sunni tribal fighters to abandon the extremist group, promising them a pardon.
Tikrit, some 130 kilometers (80 miles) north of Baghdad, fell into the hands of the Islamic State group last summer along with the country's second-largest city of Mosul and other areas in Sunni heartland.
—
Follow Dave Urbanski (@DaveVUrbanski) on Twitter