Early Saturday morning, police, firefighters and emergency crews responded to a call about a man approximately 100 feet up an electrical pole in the Boyle Heights section of Los Angeles.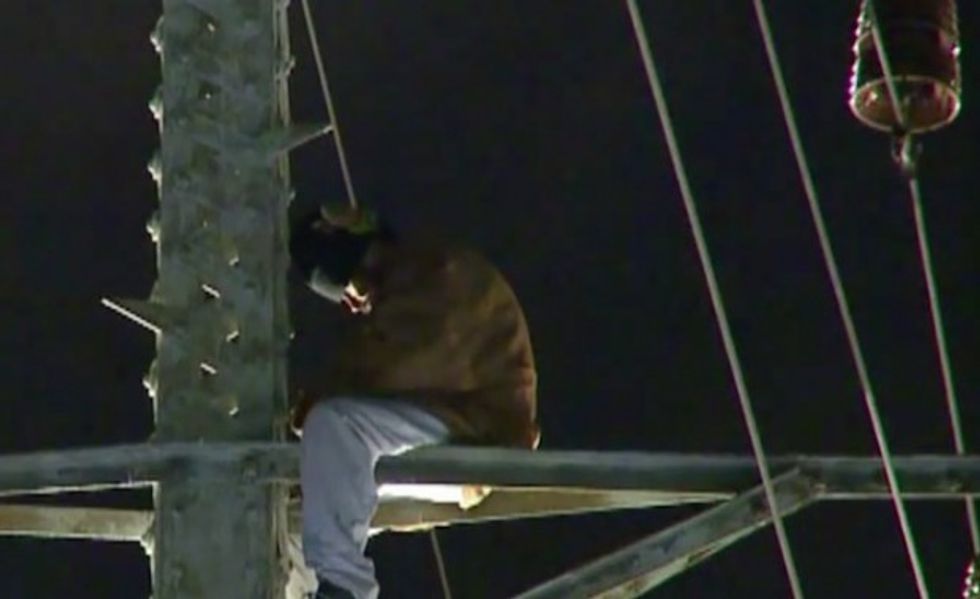 Image: YouTube
The man, reported to be in his early 40s, had climbed the structure on the corner of Marengo and North State streets, east of downtown Los Angeles shortly before 2 a.m. on Saturday.
The EMS and firefighters arrived and set up inflatable bags beneath the man as negotiators attempted to talk him into coming down.
At one point, it appeared as if the man was going to climb down to safety and was reportedly around 20 feet from the ground. However, he soon returned to his perch and around 3:15, reached for the high voltage line.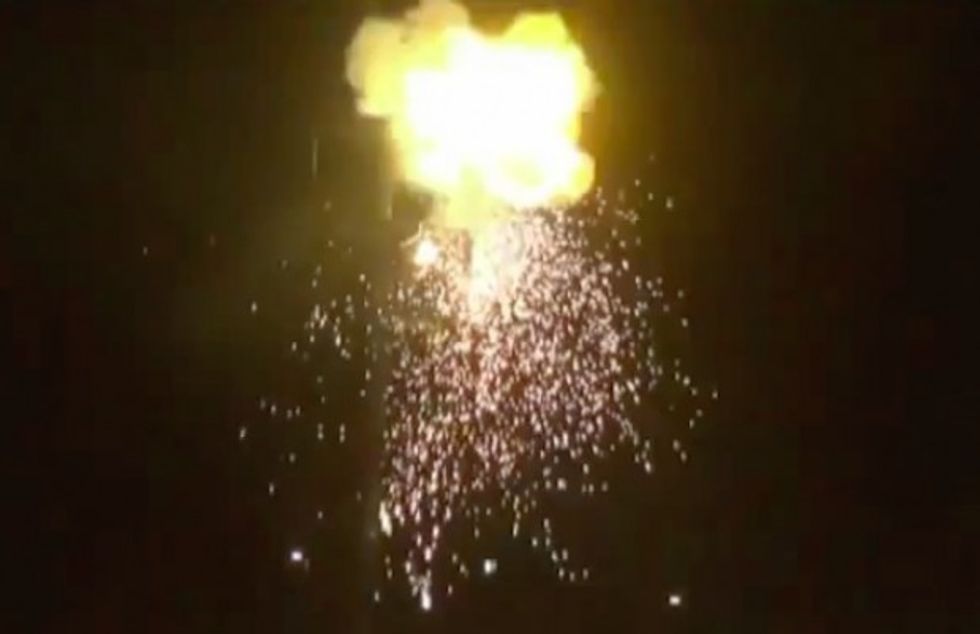 Image: YouTube
Sparks ignited as the man was thrown from the pole. He bounced off a traffic light before eventually landing on the bag below. Paramedics transported the man to a local hospital in critical condition.

Image: YouTube
Captain Rick Godinez of the Los Angeles Fire Department told a Loudlabs News videographer, "He is alive...Fortunately, he landed on the air bag, he's still alive."
"We're hoping for the best," he added.
KTLA reports the man is hospitalized in "stable condition."
Watch the shocking moment below:
__
Follow Mike Opelka (@Stuntbrain) on Twitter.