Apparently many common glass products in the average household could shatter in an explosive manner without any provocation or warning.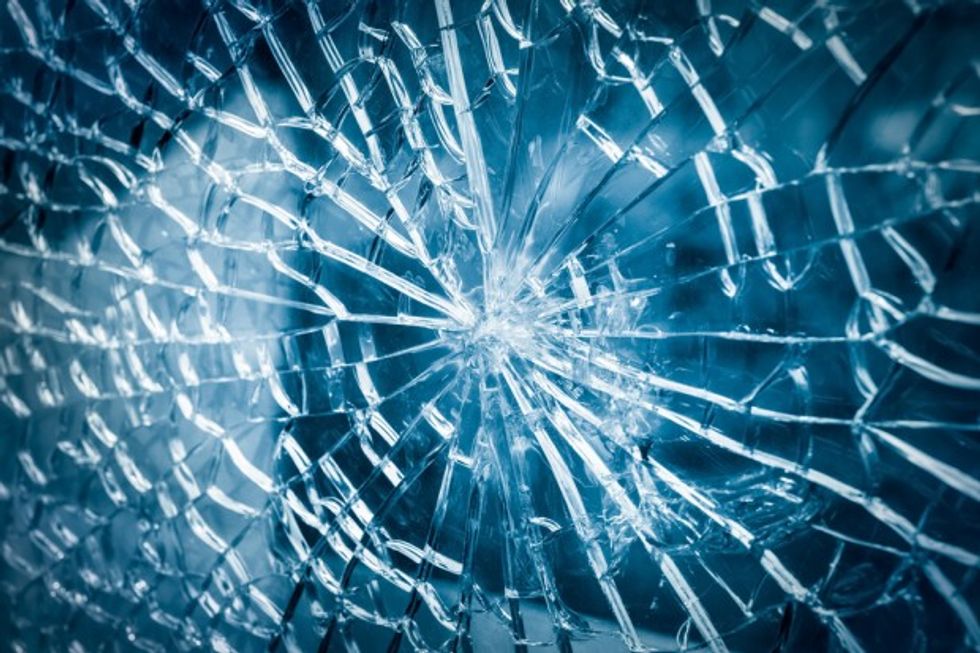 Photo credit: Shutterstock
One of the victims to this phenomenon was Noreen Hartnett of North Arlington, New Jersey. According to WPIX-TV, Hartnett's patio table with a glass top broke this past summer.
"We turned our back for a second [...] 30 seconds, a minute, after, glass was shattering into a million pieces," she told the news station.
Another woman had a similar issue with her Crockpot.
"It perfectly shattered," Limor Suss told WPIX. "Once I moved the handle, it all came collapsing down."
And these women are not the only ones to experience the unexpected shattering of glass. For the last few years, glass shower doors have been cited as exploding without warning. TV stands and tempered sinks are another product that has experienced this problem.
So what's going on?
The issue is tempered glass, WPIX reported Mahopac Glass owner Drew Gagnon saying. He told the news station that tiny imperfections in the glass during manufacturing grow over time until the glass explodes.
WindowsDoors.info has more information on this phenomenon (emphasis added):
If you ever witnessed a glass table or door shattering into many small pieces, what you observed was a tempered glass explosion. Tempered glass will explode from the slightest crack or rupture. It is not like regular glass which may crack and still stay in tact. The shattering, although highly inconvenient, is a safety feature that prevents a person from cutting themselves severely.

[...]

There is no full-proof way to keep tempered glass from exploding. It is very unpredictable and it can happen at any time. The best way to reduce the possibility is by purchasing glass tables and doors with sealed edges. Also, keep the table bumps, shakes and scratches to a minimum. This should prolong the life of the table and keep it in tact.
Hartnett told WPIX she won't be going glass again.
"I went out and bought an iron table because I was so scared of that happening again," she said.
Watch WPIX's report on the incidents with a demonstration on the different types of glass"
—
Front page image via Shutterstock.