When a child is missing, one second could mean everything.
The Waze traffic app, owned by Google, announced Tuesday that it would begin redistributing AMBER alerts from the National Center for Missing and Exploited Children. The app is a way for drivers to determine the fastest route to where they are going by relying on crowdsourced reports to "outsmart traffic."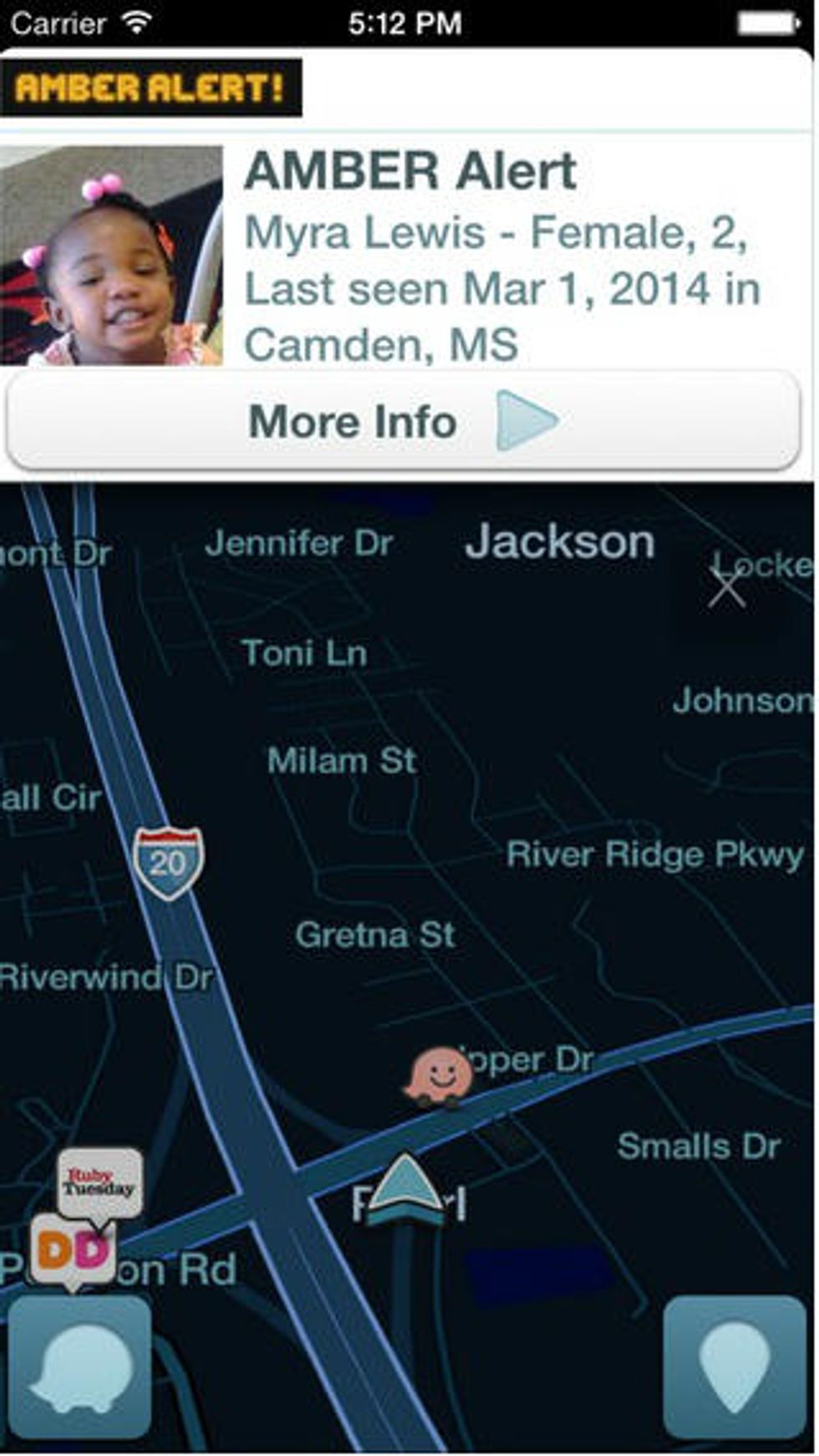 Image source: Waze
Waze scans the national AMBER alert system every 10 minutes to determine if there is an active missing child alert in the area where the user is located. If there is, the driver in the respective area will see a specially designated icon on the map.
But the message will only appear after the car has been stopped for at least 10 seconds in order to keep drivers from becoming distracted and it will disappear if and when the vehicle starts moving again. Further, users of the app will see the same alert only once a week.
The blog post in which Waze announced the new feature says it will use all of the information that is available on missing children, such as the model, make and license plate of a vehicle believed to be transporting them. A separate screen will give users the option of seeing "more information," such as the child's age, gender, ethnicity, height, weight and a brief description.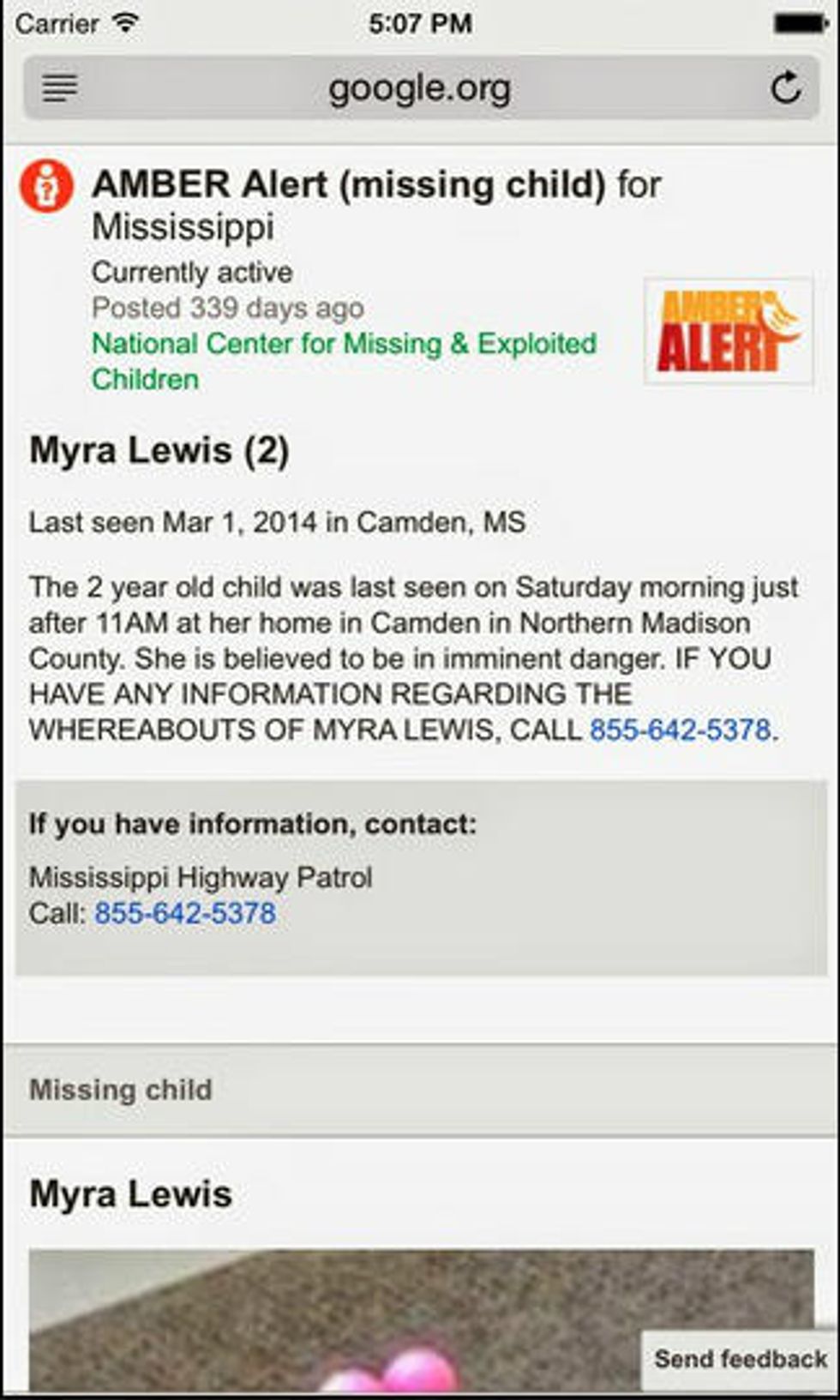 Image source: Waze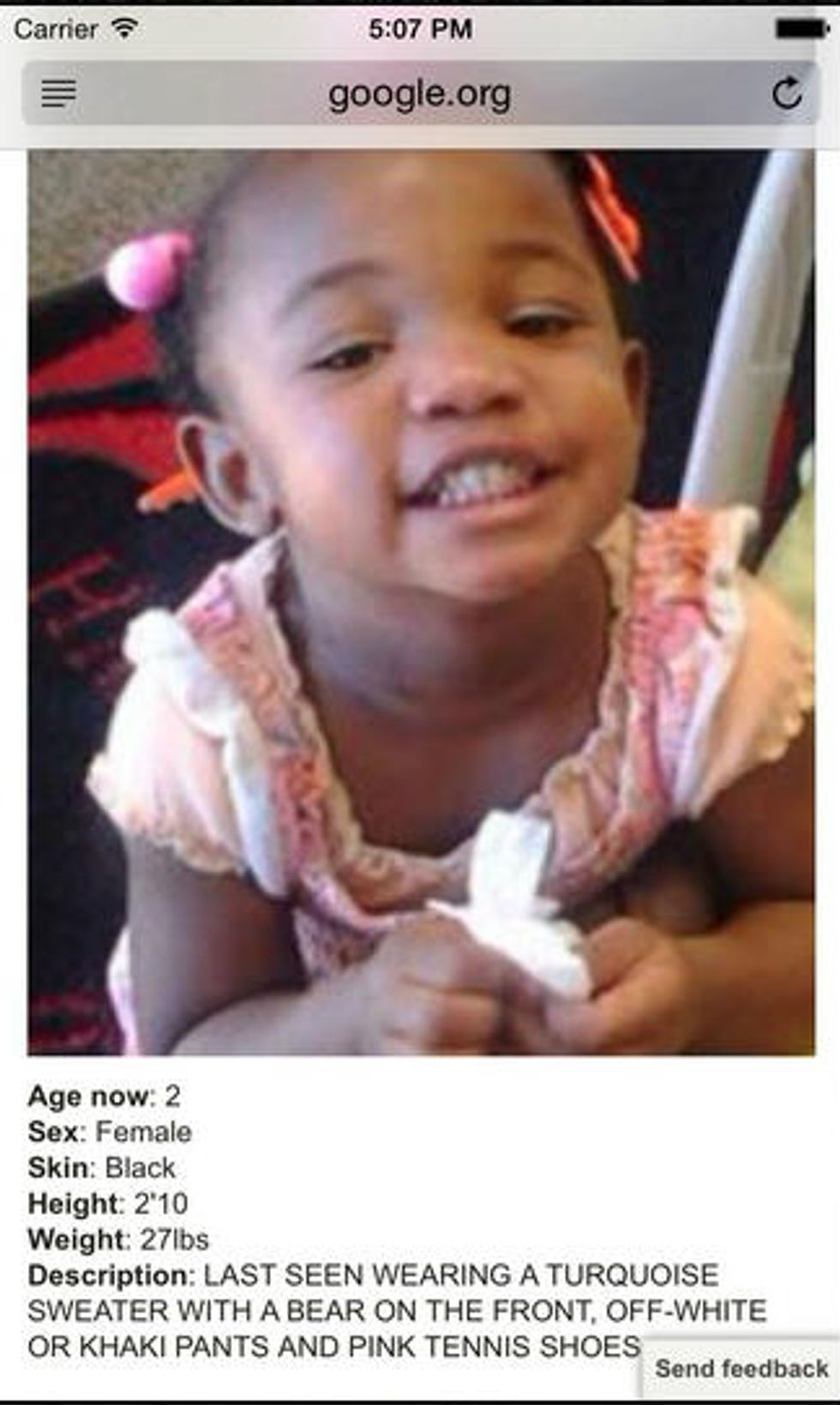 Image source: Waze
According to the NCMEC, the AMBER alert system is a voluntary partnership between law-enforcement agencies, broadcasters, transportation agencies and the wireless industry to send widespread, urgent messages to assist in the search for and rescue of children involved in the most serious abduction cases.
As of the time this article was published, AMBER alerts had helped to recover 734 missing children since it was introduced in 1996. It's named after 9-year-old Amber Hagerman who was abducted while riding her bike in Arlington, Texas, and later found murdered.
According to AMBERalert.gov, notifications are already automatically sent to millions of cellphones using the Wireless Emergency Alerts system.
(H/T: The Verge)
–
Follow Jon Street (@JonStreet) on Twitter