Archaeologists were conducting a dig at the University of York when they spotted a skull at the excavation site. Though that discovery itself was exciting, what they saw inside after cleaning it up was downright surprising.
"I peered though the hole at the base of the skull to investigate and to my surprise saw a quantity of bright yellow spongy material. It was unlike anything I had seen before," Rachel Cubitt, a collection projects officer with the York Archaeological Trust, said in a statement.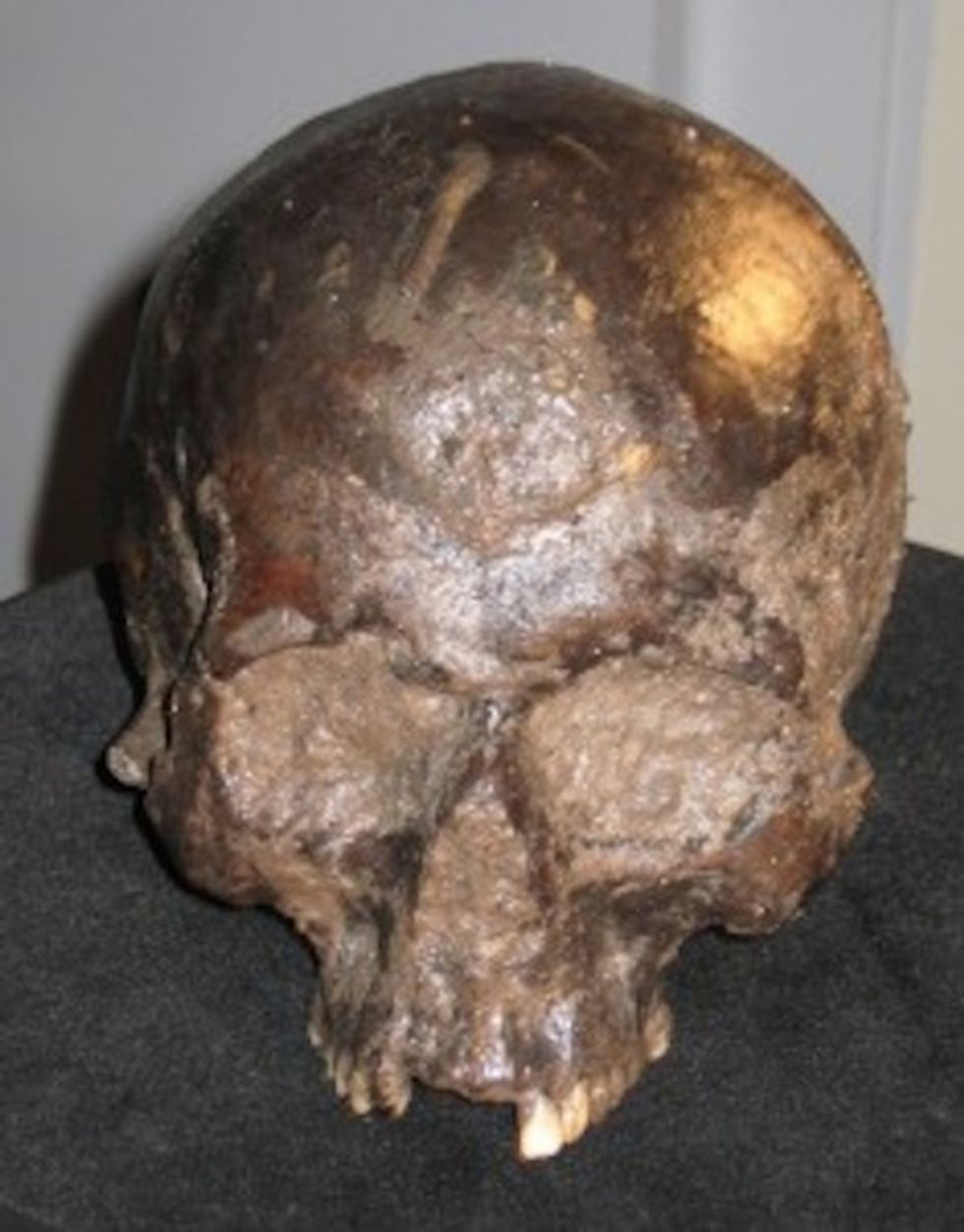 Photo credit: York Archaeological Trust
The team got further confirmation that brain matter was still inside the skull and then decided to remove it for further analysis. The brain was dated to be about 2,600 years old and likely belonged to a male 26 to 45 years old, a news release from the organization stated, calling it "Britain's oldest brain."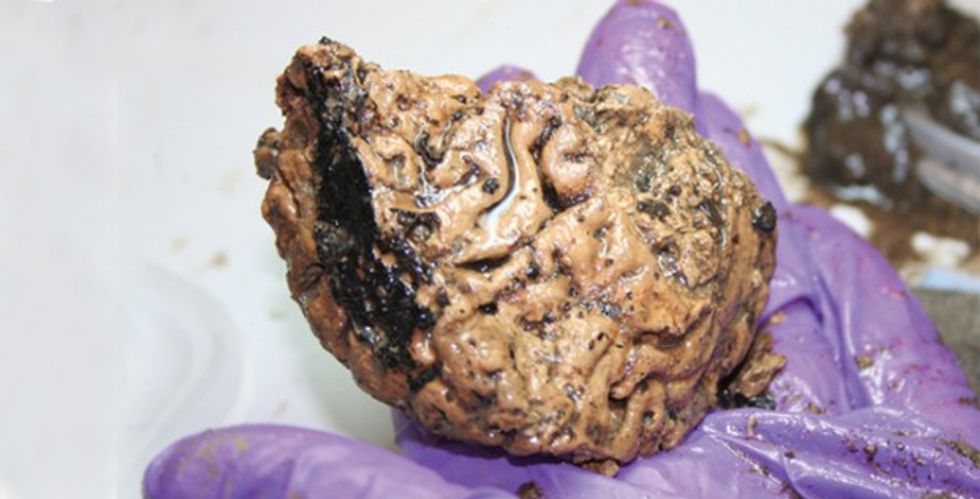 This is "Britain's oldest brain." (Photo credit: York Archaeological Trust)
Scientists believe the brain was so well preserved because it was "cut from the body very quickly after the person was killed." Then it was buried in mud where oxygen could not reach it. The brain itself did undergo some decay, but the team said many features are still preserved.
The researchers believe the man was hit on the head before it was severed "for reasons we can only guess," the news release stated.
Though rare, this is not the first time preserved human brains have been found. A couple of years ago, a 4,000-year-old brain that had been boiled was discovered, according to New Scientist. The 500-year-old remains of an Inca child held a preserved brain as well.
(H/T: Daily Mail)