It was far more than a game-ending basket.
Dejon Knight, 16, attends every game and practice for East Haven High School's basketball team, but has never actually had a chance to suit up and play in a game.
That's because the 16-year-old has cerebral palsy. Speaking to WFSB-TV, the student revealed some of the hardship he has endured as a result.
"Bullies, I got bullied a lot and then, when I moved here, like I found a new home," Knight said.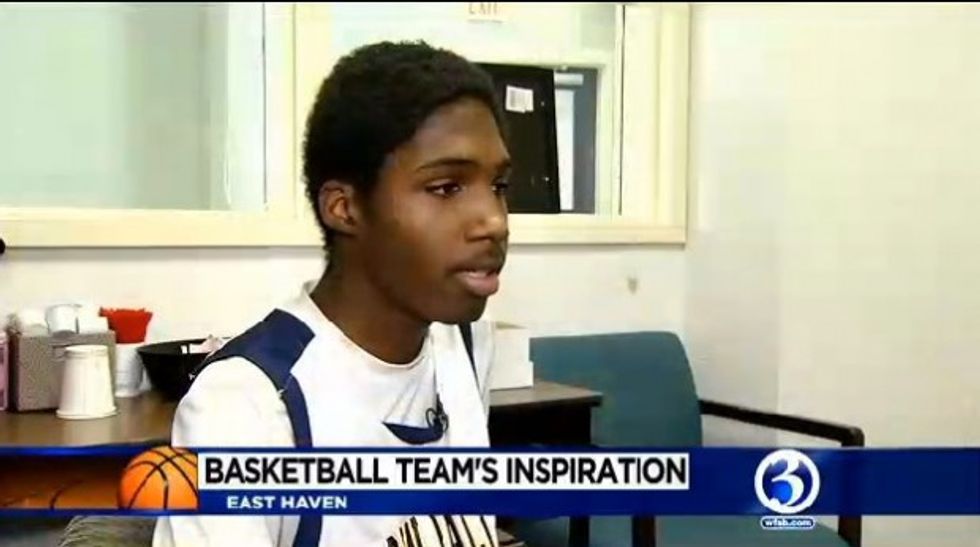 Dejon Knight (Image source: WFSB-TV)
Things changed last Tuesday.
Knight was told by his coach to put on a jersey and was called to the court. Moments later, he found himself in the game and in possession of the ball as the clock winded down.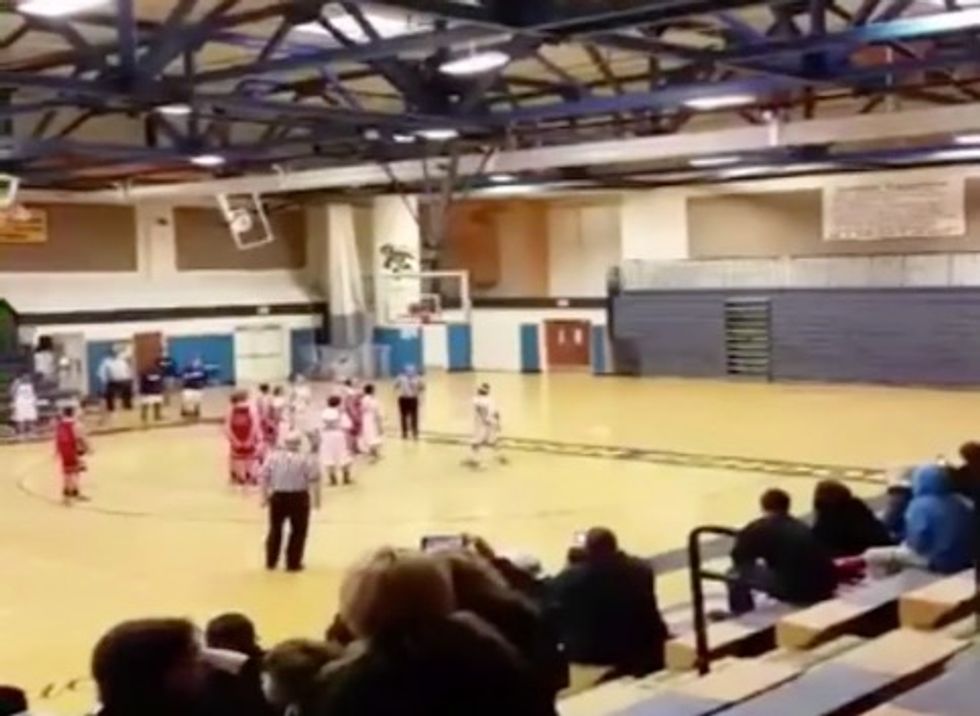 Image source: YouTube
Knight seized the opportunity, took aim and sunk the basket — leading the team to victory with the final shot of the night.
Knight's team immediately rushed over and embraced him in a huddle. WTNH-TV reported that there were tears in the audience after the play.
"I knew what he went through - all these years and stuff - and just to see his goals and dreams come true, it meant a lot to me," Perrotti told WFSB.
His best friend — and teammate — Adam Perrotti was right there at his side when it happened.
"I've never seen anything like that, it really made me, like, made me feel good to be there for him - and I know it meant a lot to him for us to be there," Perrotti said.
Now, students and staff alike are hoping that the 16-year-old will be featured on ESPN.
"He's a positive influence without question. He's there every day, he's on time, he's working hard, and he's contributing as much as possible. He sets the bar for the rest of the team," Anthony Verderame, East Haven's director of Athletics, told WFSB.
For Knight, it's a basket he'll never forget.
"All disabled, we're just like normal people, we can do the same thing - it might take us a little time, but we can compete with the big guys."
—
Follow Oliver Darcy (@oliverdarcy) on Twitter