Michael Markesbery and Max Squire were half way up one of the tallest summits of the Alps, laden with gear and several bulky layers to keep warm. That's when they thought, "why deal with all this stuff?"
The pair walked off that mountain with this takeaway: There has to be a better way to stay warm without the bulk.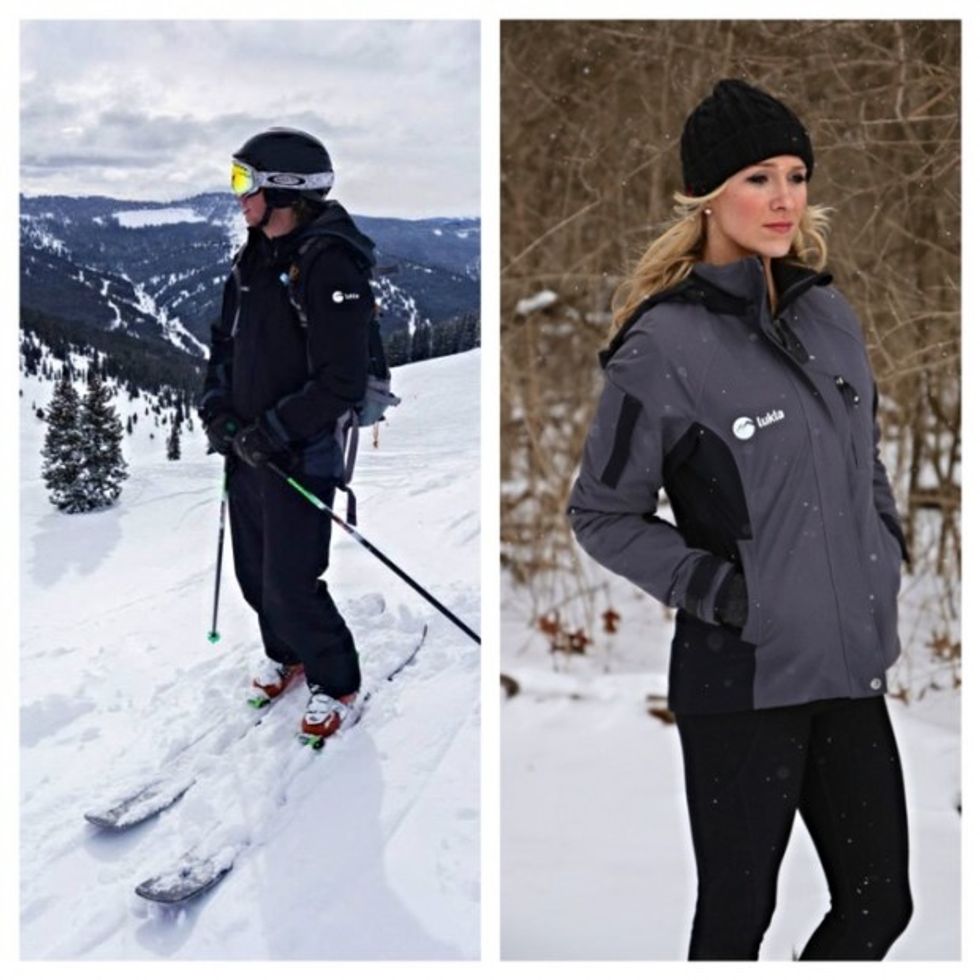 Three guys teamed up to invent a jacket that was thin and lightweight, while still being warm enough for the coldest temperatures and breathable to maintain comfort. (Image source: Kickstarter)
Markesbery, who has a science background himself, teamed up with Squire and Rithvik Venna to find a better solution for staying warm in a way the outerwear market does not already offer. This ultimately launched Lukla Endeavour — Outerwear for the 21st Century Adventurer, which is ready to begin selling its first product, a thin, breathable and warm coat.
"The goal was to eliminate the whole layering effect," Markesbery told TheBlaze.
After some brain storming, it dawned on the team, what better technology to bring into their jackets than that used by people who need to protect themselves from extreme temperatures that are out of this world: NASA astronauts.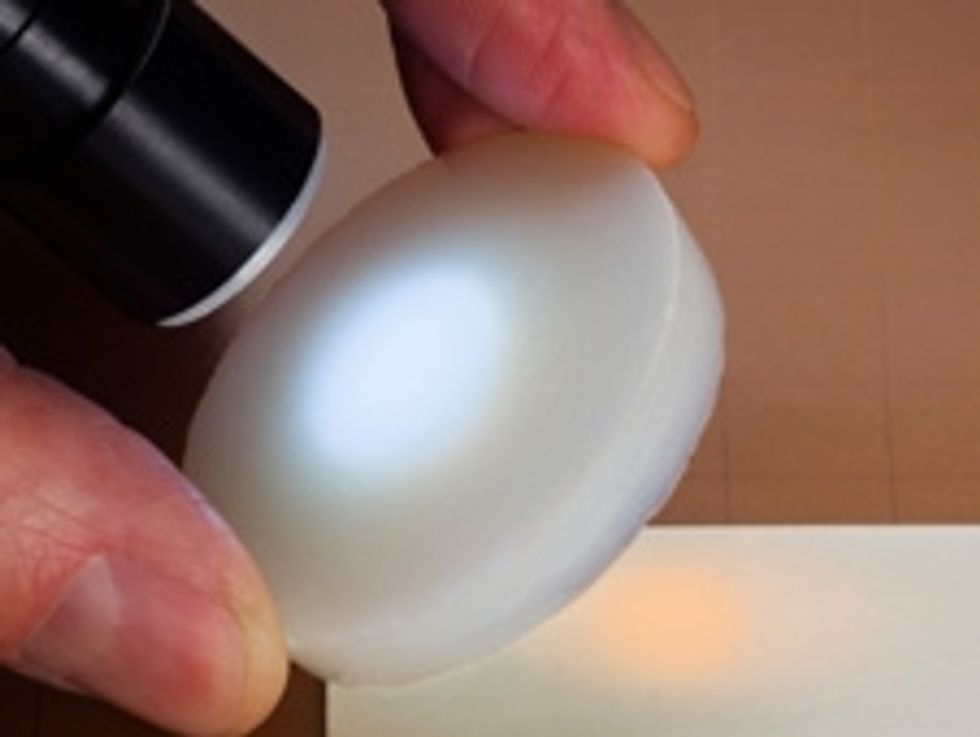 An aerogel developed by NASA. (Image source: NASA)
In 2011, NASA improved upon aerogel technology, which was originally invented in the 1930s. In its announcement, NASA explained that aerogels have insulation properties because they are porous.
"The pores are so small, and gas phase heat conduction is very poor," Mary Ann Meador, a research chemical engineer at NASA, said in a statement at the time. "Molecules of air cannot travel through the aerogel, so there is poor heat transfer through the material."
But these properties also make it easy for people to get too hot.
A few years ago, Champion, the parent company of Hanesbrands, had climbers trek up Mount Everest in a "supersuit" made of aerogels. Despite the company trying to combat the already known issues of overheating in aerogels, the suit's tester said he still got too warm in it.
Not willing to give up on aerogel technology, the Lukla team used thermal imaging to find out where the human body produced heat and needed to keep it most. From there, they created prototypes of coats that included aerogel where people needed it and gaps where they didn't.
"Spacing is the key point, that's what comes in crucially," Markesbery said. "[It] allows for high breathability."
The Endeavour jacket uses just 3 mm of aerogel, which Markesbery said has the same insulation properties as 40 mm of goosedown.
"When you summit Mount Everest you wear a 40 mm goosedown parka," he said, noting that Endeavour provides the same amount of warmth "while also maintaining that breathability."
The aerogel is also very light.
"It would take 150 brick-sized pieces of aerogel to weigh as much as a single gallon of water," Aerogel.org, an open source website that provides information on the material, stated.
Other features of the coat include zip vents for more breathability when needed, interior pockets, a powder skirt to keep the snow out, and heat sealed seams and waterproof zippers.
Watch this video about the coat's technology:
The coat has been tested in a lab setting and by various adventure sorts.
"We sent it to snowmobilers up in Michigan, a mountain climber in Argentina ... skiers in Colorado, a backpacker across Europe," Markesbery said.
With feedback from people performing many different activities while wearing the coat, Lukla went through several iterations of the jacket before finalizing its fifth prototype that it's bringing to the consumer market.
Lukla is launching a Kickstarter campaign Monday to help get its coats into production. Interested customers can get the coat at an "early bird" price of $250 (according to the group, its recommended price is $500). To give that some perspective, a look at some of the most popular cold weather coat brands puts the Endeavour jacket in a similar price range.
"Aerogels have kept me alive during five ... re-entries [from space]," Robert "Hoot" Gibson, a NASA engineer, said in a video posted to the group's Kickstarter page. "A lot of people don't realize the space shuttle tiles, thermal tiles that cover the entire belly of a space shuttle and protect us from that 9,000-degree temperature is actually a type of aerogels."
"It's really an ingenious system, an ingenious setup," Gibson added of Lukla's coat, "because the ability of aerogels to prevent heat transfer is unmatched by anything on Earth. And so putting those into a jacket is a great idea."
At some point, the team said they hope to bring the technology into other products like pants and ski boot liners.
In addition to the adventure audience, Markesbery said they hope iterations of their design could be of use to the military and in other markets.
Learn more about the Lukla Endeavour jacket on the company's website and its Kickstarter page Monday.
—
This story has been updated to correct misspelled names.