President Barack Obama said the Ferguson, Missouri Police Department "harassed, mistreated, abused" African Americans, but also stood behind a Justice Department determination not to bring federal charges against the police officer who shot and killed Michael Brown, an unarmed black male.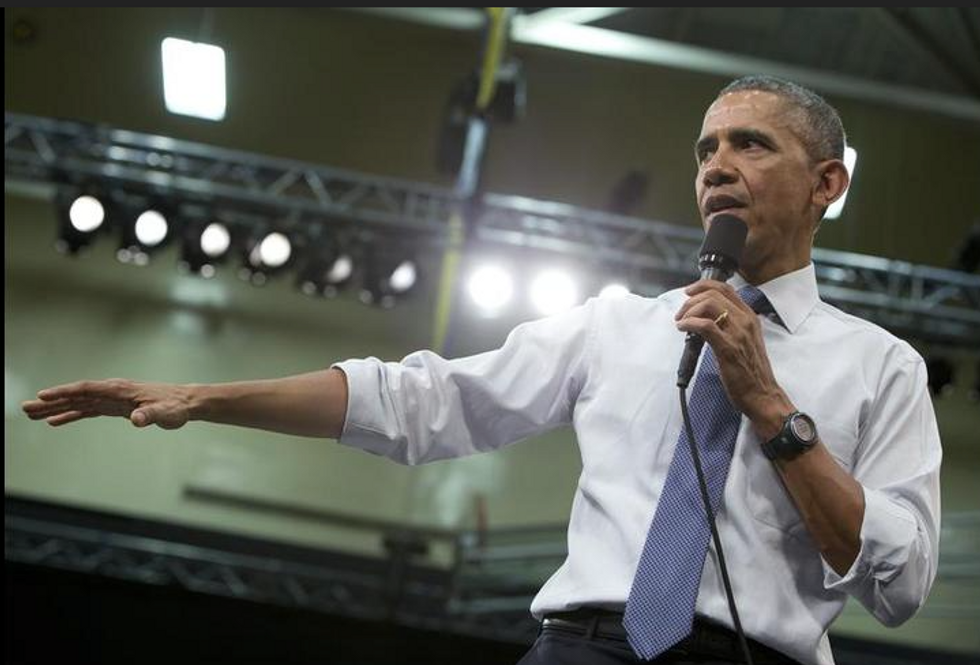 President Barack Obama participates in a town-hall meeting at Benedict College, Friday, March 6, 2015, in Columbia, S.C., about the importance of community involvement. (AP Photo/Carolyn Kaster)
It was the first time Obama spoke about Ferguson since the Justice Department issued a finding this week that found the police department had a pattern of racial bias, and used excessive force.
"What happened in Ferguson is not a complete aberration. It's not just a onetime thing. It's something that happens," Obama said Friday at Benedict College in Columbia, South Carolina. "One of the things that I think frustrated the people of Ferguson in addition to the specific case of Michael Brown was, you know what, we've been putting up with this for years and now when we start talking about it, everybody is pretending like it's just our imagination, like we're just paranoid, like we're just making this up. And it turns out they weren't just making it up. This was happening."
Obama said that Ferguson now has a choice to fix what is "clearly a racially bias system," or the Justice Department will sue the city to force changes.
"What we saw was that the Ferguson Police Department, in conjunction with the municipality, saw traffic stops, arrests, tickets as a revenue generator as opposed to serving the community and that it systematically was biased against African Americans in that city who were stopped, harassed, mistreated, abused, called names, fined, and then it was structured that they would get caught up in paying more and more fines that they couldn't afford to pay or that were difficult for them to pay, which raised the amount of additional money they had to pay," Obama said. "It was an oppressive and abusive situation."
Attorney General Eric Holder told reporters Friday that the federal government was "prepared" to dismantle the Ferguson Police Department if "necessary."
Obama said the troubles with the department are a separate matter from the investigation into former Ferguson Police Officer Darren Wilson, who shot and killed Brown after an altercation. Obama explained the standard is very high for the federal government to overturn a criminal decision made at the state level.
"The finding was that it was not unreasonable to determine there was not sufficient evidence to charge Officer Wilson. That was an objective, thorough, independent, federal investigation," Obama said. "We may never know exactly what happened but Officer Wilson, like everybody else, who was charged with a crime, benefits from due process and a reasonable doubt standard. If there is uncertainty about what happened, you can't just charge them anyway because what happened was tragic. That was the decision that was made and I have complete confidence and stand fully behind the decision that was made by the Justice Department on that issue."
—