The first time former NBA all-star Reggie Miller ever faced off with Michael Jordan was during a preseason game in 1987 — and he'll never forget it.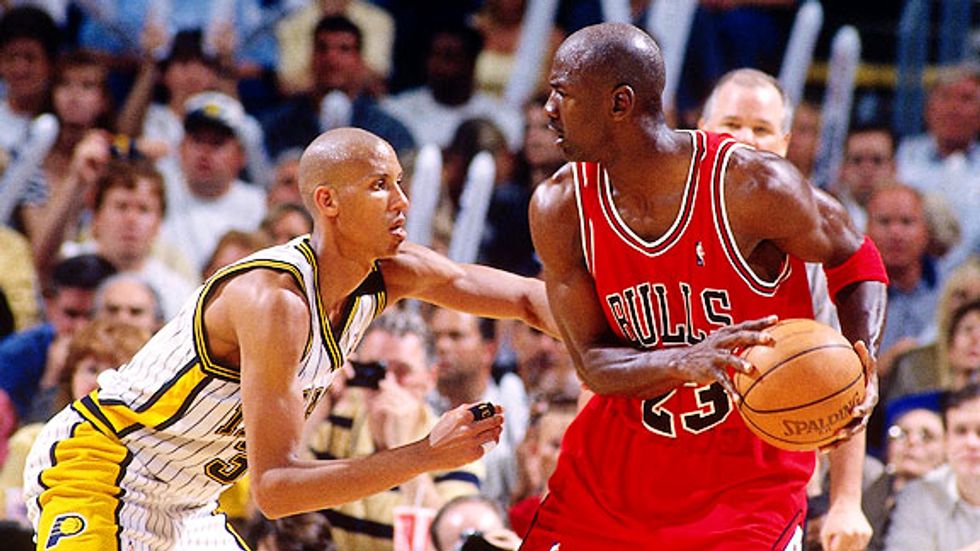 Source: ViralHoops.com
Miller recalled the first and only time he ever talked trash to Jordan on the court during a Thursday night appearance on "Jimmy Kimmel Live." Miller, who was only a rookie at the time, said he felt confident enough to start with the smack talk after the first half, having outscored Jordan 10 points to four.
But Jordan would end up teaching the rookie a valuable lesson.
Not only did Jordan finish the game with 44 points to Miller's 12, but the legendary player also delivered an epic line that Miller never forgot.
"You sure, be careful, you never talk to Black Jesus like that," Jordan warned him.
Miller said he never talked trash to Jordan again.
---