CNN reported Friday that the Obama administration's Justice Department is about to bring criminal corruption charges against Sen. Bob Menendez (D-N.J.), for accepting gifts from a Florida businessman, and then using his power as a senator to help that businessman.
According to CNN, the case involves Salomon Melgen, a donor who has paid for trips Menendez took to the Dominican Republic. The report said Menendez defended Melgen when he was accused of bilking Medicare out of funding, and that Menendez may have improperly tried to win an infrastructure contract for Melgen in the Dominican Republic.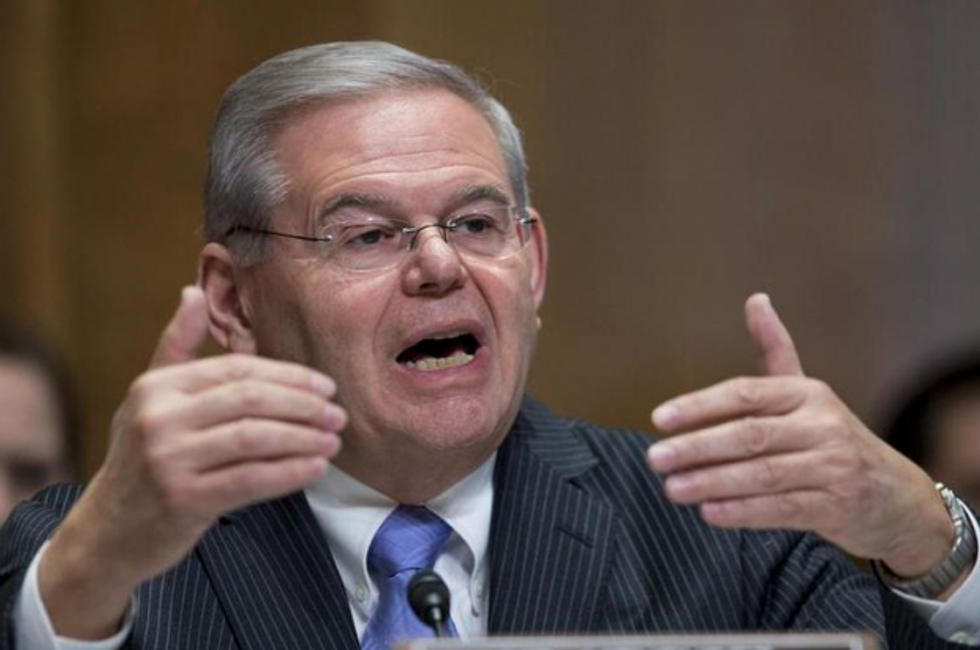 Sen. Robert Menendez (D-N.J.) is facing criminal corruption charges as the result of an investigation by the FBI and the Justice Department. Image: AP Photo/Manuel Balce Ceneta
Menendez did pay back nearly $60,000 for the free plane trips he took. He had no comment for CNN as it was about to publish the story.
CNN said Menendez has been the subject of investigation from the FBI and the Justice Department, and that formal charges could be filed soon.
Those charges would create even further friction between Menendez and the Obama administration, which are already at odds over President Barack Obama's effort to negotiate a nuclear agreement with Iran. Menendez, a Cuban-American, also opposes Obama's effort to normalize relations with Cuba.