BAGHDAD (AP) — Iraq's minister of tourism and antiquities says the government is investigating reports that the ancient archaeological site of Khorsabad in northern Iraq is being the latest to be attacked by the Islamic State militant group.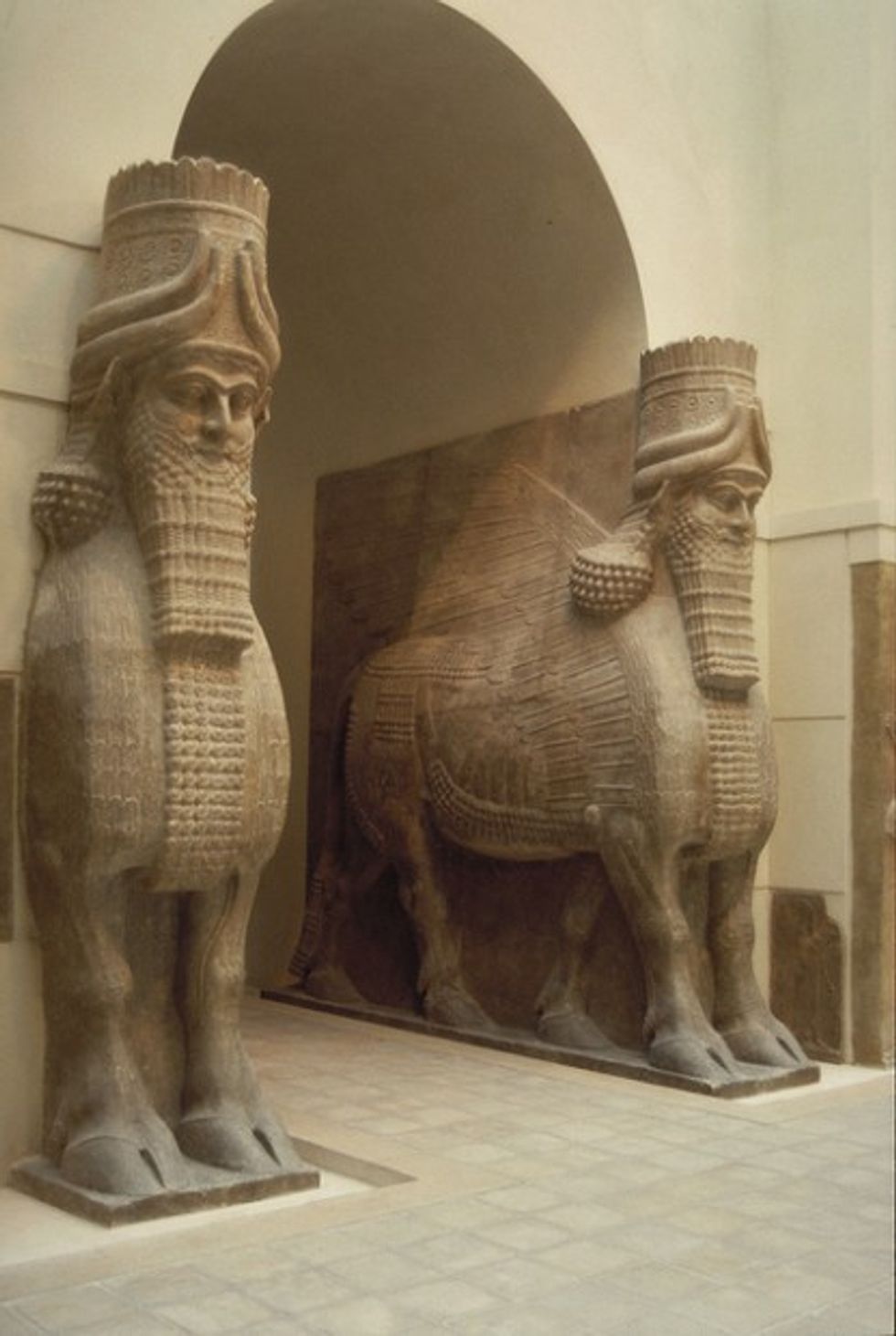 Neo-Assyrian winged bull-men statues from the Khorsabad site in northern Iraq, pictured here in the Louvre museum in France. (Image via MCAD Library/flickr)
Adel Shirshab told The Associated Press there are concerns the militants will remove artifacts and heavily damage the site, located 15 kilometers (9 miles) northeast of Mosul.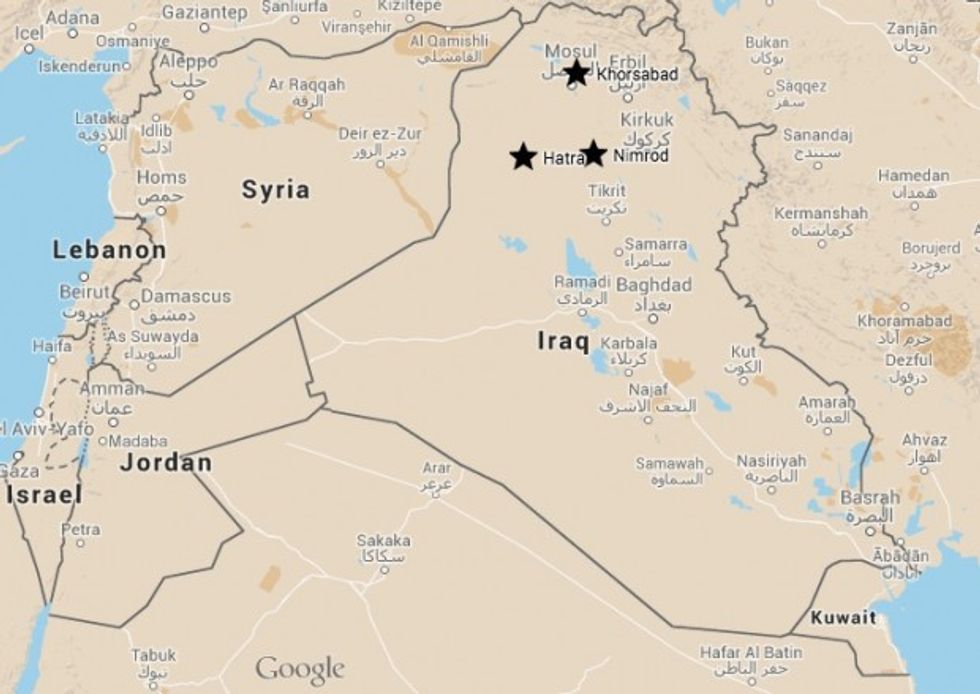 The trio of ancient sites the Islamic State has reportedly demolished in recent days. (Image via Google Maps/TheBlaze)
Saeed Mamuzini, a Kurdish official from Mosul, told the AP that the militants began their demolition of the Khorsabad site on Sunday.
The group has already looted and damaged two UNESCO world heritage sites — Nimrod and Hatra — both in northern Iraq.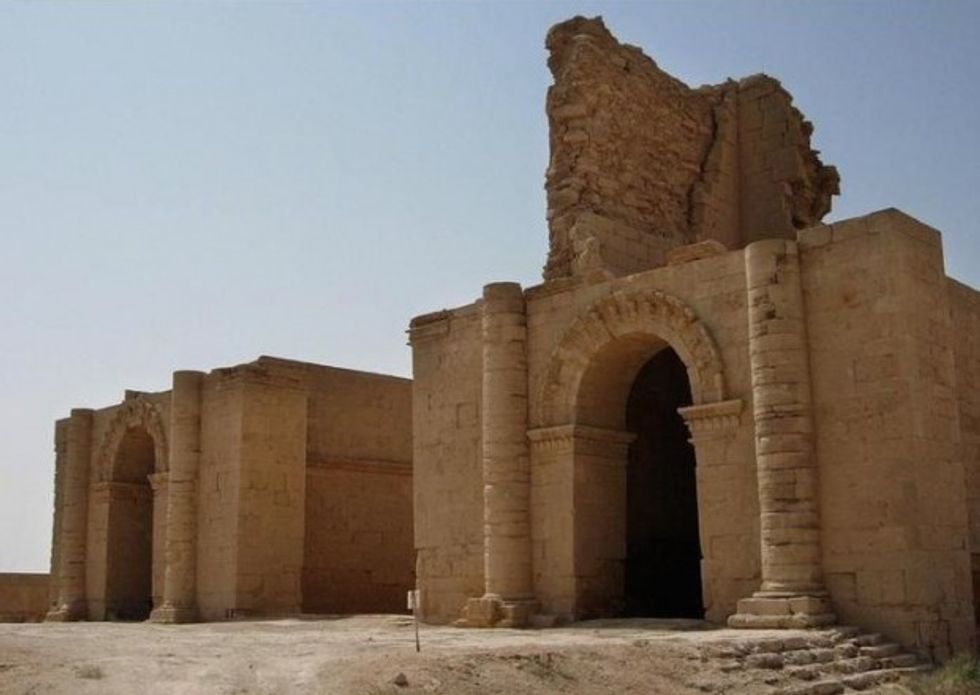 In this file photo taken July 27, 2005, two temples stand over 1,750 years after the Sassanian empire razed the Mesopotamian city of Hatra, 320 kilometers (200 miles) north of Baghdad, Iraq. Islamic State militants control the 2,300-year-old city of Hatra, a well preserved complex of temples south of Mosul and a UNESCO World Heritage site. (AP Photo/Antonio Castaneda, File)
Khorsabad was constructed as a new capital of Assyria by King Sargon II shortly after he came to the throne in 721 B.C.