A mixed martial arts fighter took matters into his own hands late last week when he left the gym and saw his car's trunk open.
"All the sudden, 30 minutes later, after I get showered and cleaned up, I come out, and my trunk is wide open, and everything is ransacked and gone," Ryan Jensen, the owner of Premier Combat Center in Omaha, Nebraska, told WOWT-TV.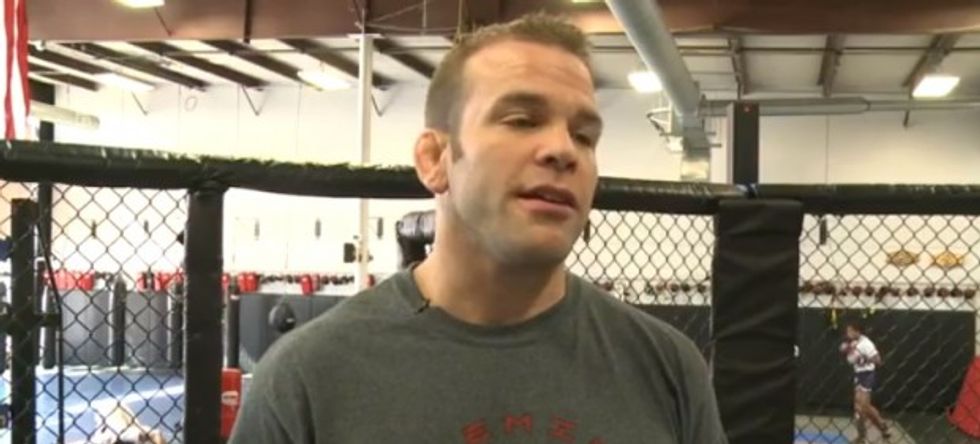 Ryan Jensen, a former UFC MMA fighter, tracked down the suspects who allegedly took items from his car. (Image source: WOWT-TV)
Jensen went to look at the surveillance footage of the parking lot and saw a man and woman taking items from his truck, which, according to the Omaha World-Herald, included his wallet and his 4-year-old daughter's scooter.
Austin Streicher, who was one of three other men who exited the gym at the same time as Jensen, said the group missed the suspects by less than two minutes.
"All of our four cars were in a fenced-in area, and if we had come out just a little sooner, [the suspects] would've been trapped," Streicher told the newspaper.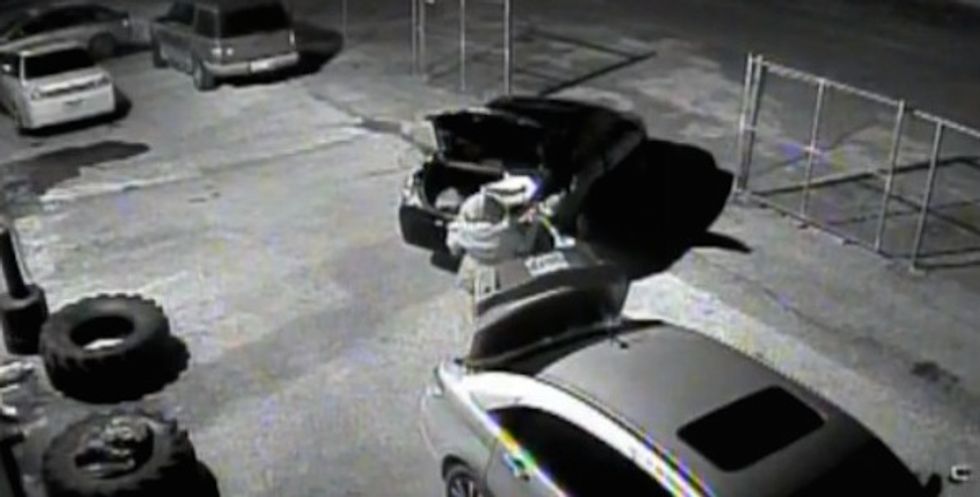 Surveillance footage of the gym's parking lot showed suspects taking goods from Jensen's trunk and putting it in their own car. (Image source: WOWT-TV)
Instead of just letting the police handle the whole situation, WOWT reported that Jensen looked at his bank account online and found where he had to go next: Walmart.
"We ended up finding them and the guy was sitting in the front seat," Jensen told the news station. "I ended up coming in and blocking the car in. Once I blocked the car in, I got out of the car, knocked on the window and was like, 'Hey, you've got all my stuff. Cops are on their way. You're not going anywhere.'"
Watch this report from WOWT:
WOWT reported that the male suspect, later identified as Michael Stafford ran toward the store. Police arrested Stafford and Cassandra Preiste, who the news station reported face charges of theft and using a stolen credit card.
Streicher told the World-Herald the thieves were bold to consider robbing someone at an MMA gym of all places.
"It felt really good to get that stuff back for Ryan," Streicher told the newspaper. "It was pretty gutsy of [the suspects] to go inside that fenced area outside an MMA gym. A lot of people think they were really lucky."