Tuberculosis might have been more widespread back in the 19th century when those suffering from it were said to have consumption, but the infectious bacterial disease still kills up to 1.5 million people worldwide.
With that, the nonprofit Visual Epidemiology, which seeks to raise awareness about global health issues, launched the  Human Spirit Project. This project specifically creates short videos that brings this epidemic beyond the data, showing how it's a "collection of individual battles." Its first installment featured 12-year-old Thembi Jakiwe, who has a drug resistant form of TB in South Africa.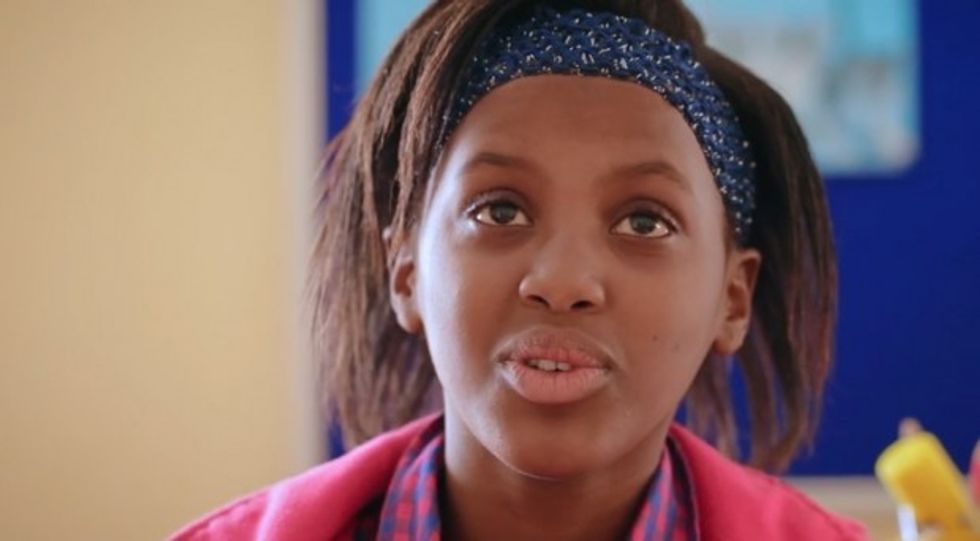 This 12-year-old is the oldest in the TB ward at her hospital, so she tries to put on a brave face for the other kids. (Image source: Vimeo)
Jakiwe, who considers herself the mother of the TB ward where she is at because she's the oldest child there, has to spend more than six months in the hospital with only weekend visits to see her family. In total she'll receive 180 days of injections.
"I still have a long way to go," she said in the video.
"When I'm going to take some injections, I'm just like, I'm nervous and I'm shaking," Jakiwe said. But, she keeps that emotion to herself, "because they don't have to know. I have to be strong."
Despite putting up a brave face, Jakiwe screams and cries when she gets the painful shot in the video. But after wiping her tears, she picks herself up.
"I want people to know that TB can get treated and not to be afraid of it," she said.
Watch Jakiwe's story:
According to NPR, which recently featured the work of Visual Epidemiology, the group that creates these videos does so without pay, making their films that bring the diseases beyond just data with grants.
According to the World Health Organization, the disease, which is spread through coughs and sneezes, infects up to 9 million people each year. TB is treatable with a strict course of antimicrobial drugs.
World Tuberculosis Day is on March 24.