Glenn Beck on Tuesday railed against "open carry parades" where people seemingly "antagonize" the police to demonstrate their Second Amendment rights.
"This latest guy that's on the Blaze today -- he winds up across the street from a school," Beck's co-host Pat Gray explained. "OK, you have a rifle on and you're parading yourself down the street. And the cops leave him alone. They're keeping an eye on him. But when he gets to the school, don't you have to wonder, 'OK, what are you doing?'"
"If you're at the school, I'm calling the police," Beck asserted.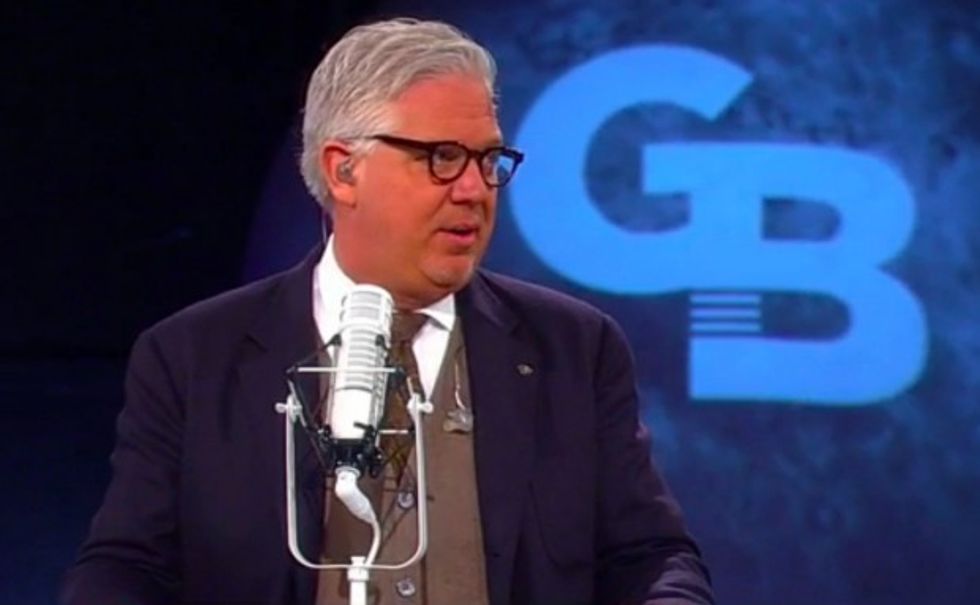 Glenn Beck speaks on his radio program Feb. 13, 2015. (File photo: TheBlaze TV)
Beck and his co-hosts played audio from the open carry activist's encounter with police, calling it "reasonable" that police asked how long he expected to be there for.
"The funny thing about you asking me a question is, I'm not going to answer it," the activist, identified as Shawn Nixon, retorted. "Anything I say can and will be used against me in a court of law, right?"
"Stop. This pisses me off," Beck said. "Common sense says somebody will have a problem with a guy with a rifle across the street from the school."
"I think it would be reasonable for the cop to say, 'OK I might be here keeping an eye on you just in case. You're across the street from a school,'" Gray added. "Which is also [the cop's] right."
"The idea of carrying a weapon, and an open carry weapon, is not that we all go blind to weapons," Beck said heatedly. "We have to still look for things that don't fit. It's called profiling and I'm sorry, it works. We look for things that don't fit. A guy carrying a rifle across the street from a school doesn't fit."
"You're trying to make a point and the cops are being cool. Stop it. Just stop it," Beck concluded.
[mlbvideo content_id=43647383]
The full episode of The Glenn Beck Program, along with many other live-streaming shows and thousands of hours of on-demand content, is available on just about any digital device. Click here to watch every Glenn Beck episode from the past 30 days for just $1!