Glenn Beck on Thursday shared behind-the-scenes details from History House, a new show he is developing that the Huffington Post described as "reminiscent of Pixar."
"Everything on the set -- including the trees -- are books," Beck said on his television program. "Because the premise of the show is that it's all coming from a story book. It's all coming from a book in the library. And so absolutely everything -- the buildings, the trees and everything -- [are made of books]."
Beck held up one of the trees on the set, showing how it was the spine of a book that had been cut, soaked in water, and then clawed with the inside of a hammer to resemble a tree.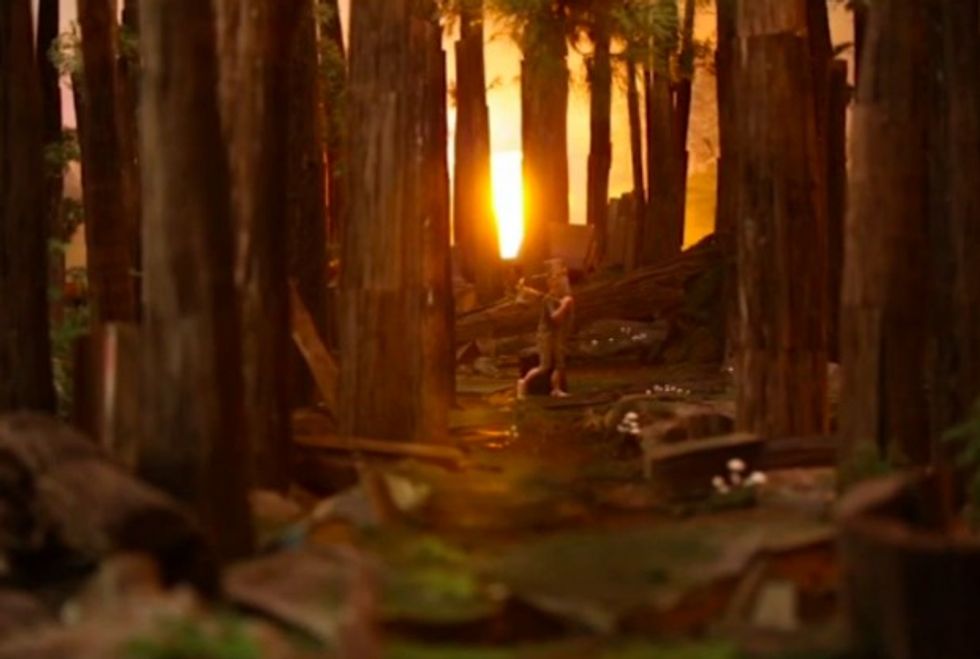 Image credit: TheBlaze TV
Beck also revealed a sneak peek at the show, saying it is only 20 seconds long but took about two days to film.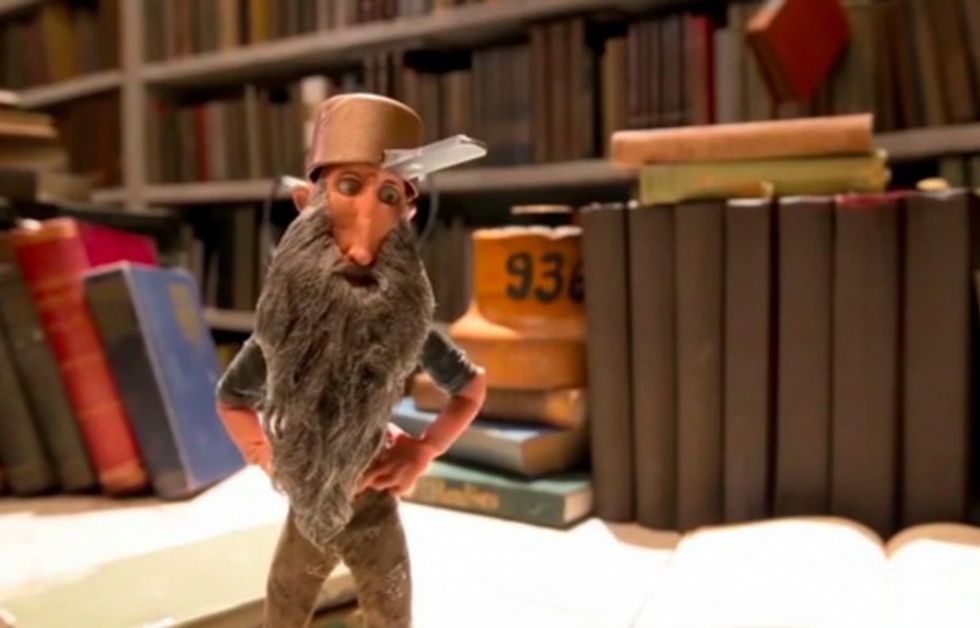 Image credit: TheBlaze TV
"What's amazing about this is the patience it takes to have him speak!" Beck said, praising those developing the show. "I have to go in and record a rough track ... and then they have to match the mouth frame by frame. So they have to take his beard off, change his eyes, put the mouth on that is the next mouth, take a shot, then take it all apart, put the next mouth on. It's unbelievable -- I would go insane!"
"I'm so excited for you to see the first episode, should be ready sometime in April," he added.
[mlbvideo content_id=45007283]
The full episode of The Glenn Beck Program, along with many other live-streaming shows and thousands of hours of on-demand content, is available on just about any digital device. Click here to watch every Glenn Beck episode from the past 30 days for just $1!