Glenn Beck ruthlessly mocked Starbucks on Wednesday for encouraging its baristas to discuss race relations with customers, saying America does need to have a discussion on race, but not the one Starbucks is pushing.
"It's been a day now since the news broke of the black female rapper who spewed some of the most hate-filled racist garbage that I've ever heard uttered publicly," Beck said on his radio program. "Nobody said anything about her."
Beck said people are accused of being racist for saying the word "Chicago" and said "everything is a race issue" at MSNBC, but "there is one conversation that we haven't really had."
"The people that think the word 'Chicago' was racist ... they finally have an obvious massive example of something that is actually amazingly, profoundly racist," Beck remarked. "And the silence is deafening!"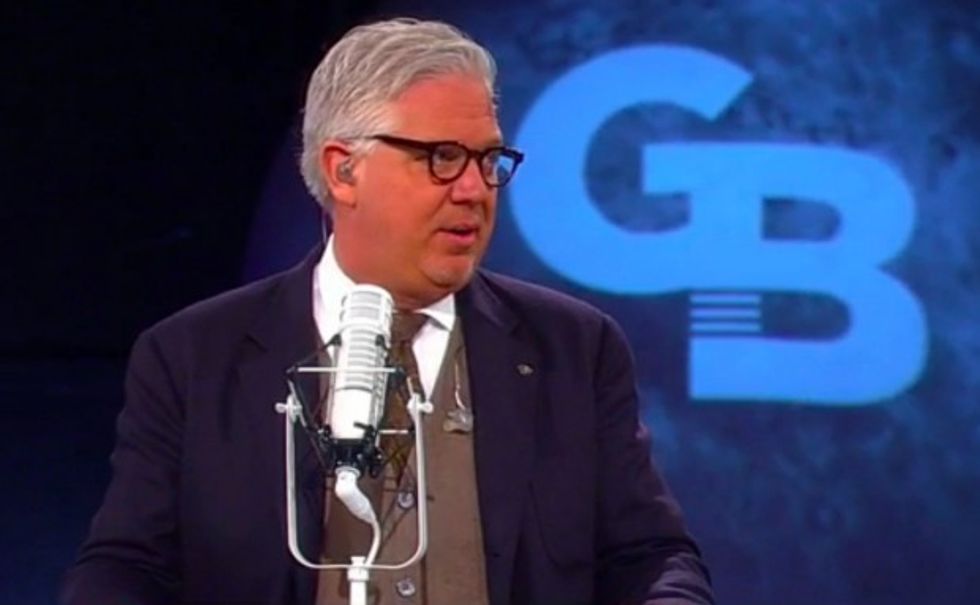 Glenn Beck speaks on his radio program Feb. 13, 2015. (Photo: TheBlaze TV)
"Azealia Banks vomited out this loveliness," Beck said. "Quote, 'I hate everything about this country. Like, I hate fat white Americans. All the people who are crunched into the middle of America, the real fat and meat of America, are these racist conservative white people who live on their farms.'"
Beck asked what would happen if a white singer said, "I just hate these fat black people, you know, who live in the inner cities and are ruining this country. This nation was founded and built by white people. We don't need these blacks around."
Beck said the coverage would be "wall-to-wall."
"The networks would have preempted their prime-time lineups," Beck said. "They would have featured roundtable discussions with Al Sharpton, Don Lemon and his orchestra. ... Any conservative who ever mentioned at any time ever thinking about even looking at the cover of a CD of whitey or any of his songs would have vilified and called a racist by association."
Beck said within 24 hours, the racist singer would be disowned by their parents and excommunicated by the pope, but there was "no such recrimination" for Azealia Banks.
"No statement from Barack Obama on how divisive and un-American [Azealia Banks'] ravings were. There are no calls for a national discussion," Beck said. "No outrage of any kind. ... Nobody says anything. So if we're going to have, or continue to have, the national discussion that the left continually harps on, and Starbucks so desperately wants to have, Starbucks, count yourself frickin' lucky I don't drink coffee. Because I'd love to take on one of your baristas today."
"And I don't want a white person saying the things this horrible person said," Beck's co-host Stu Burguiere said. "It shows that there's such a ridiculous double standard."
"Two classes," Beck agreed. "There's probably 14 classes of people now, but there's conservatives and liberals. There's religious and non-religious. There's white, there's black. There's straight, there's gay. There's American, not American. ... I mean, it's nothing but categories."
"And some of those categories, one-half of those categories is completely covered by anything, really, they want to say or do," Beck's co-host Pat Gray concluded.
[mlbvideo content_id=48918783]
The full episode of The Glenn Beck Program, along with many other live-streaming shows and thousands of hours of on-demand content, is available on just about any digital device. Click here to watch every Glenn Beck episode from the past 30 days for just $1!