A report released on Tuesday by a U.K. prison reform charity revealed former inmates' claims about the sexual exploits that go on in British prison cells, including the presence of pornography, rape and sexual relationships that violate prison regulations.
One former inmate told a commission assembled by the Howard League for Penal Reform that he felt "overwhelmed and nervous during his first night in prison, so he requested a Bible, but the guards didn't have one readily available.
"After some time, an officer returned and apologetically explained that he could not find a Bible but he could lend instead a selection of pornographic magazines 'to help you get to sleep,'" reads a press release explaining the report.
Photo credit: Shutterstock
Beyond that, other former inmates said that prisoners who were known to be in homosexual relationships were allowed to sometimes share cells — claims that, if true, violate standards set by the National Offender Management Service, the regulatory body that oversees U.K. prisons.
The report, put together by the Howard League for Penal Reform's Commission on Sex in Prison, was based on interviews with 24 former male prisoners and two former females, thus the sample size was relatively small; the government had blocked attempts to conduct interviews with individuals who are currently incarcerated.
Dr. Alisa Stevens, a professor of criminology at the University of Southampton, in Southampton, U.K., authored the report and believes that, as a result, a national survey of former and current inmates must be undertaken to understand the sexual activities going on in U.K. prisons.
The report found that sex behind bars was anything but rare, with some respondents noting that they had only one partner, with others claiming that they had up to 30 or 35 partners, according to a press release announcing the results.
One straight man told researchers that he engaged in homosexual relationships, despite being straight.
"I'm completely straight," he said. "What happened then was just about having my sexual needs met, in a particular time and place, where I couldn't get [heterosexual] sex."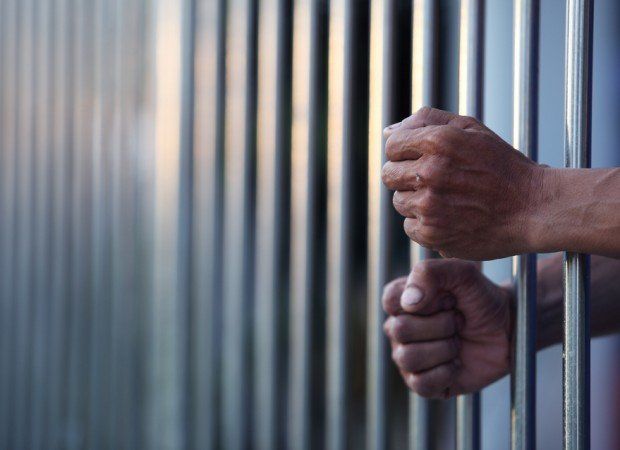 Photo credit: Shutterstock
Researchers also found that those who had drug or gambling habits or other activities that made them dependent upon their peers were likely to perform "sexual favors" in order to meet those needs. And three of the males admitted to being raped behind bars by other inmates.
"Quite simply, what happened ruined my life. I've wanted to talk about it for a long time, but the means were not there," one victim said. "Because nobody wants to know, nobody wants to hear about this horrendous, horrendous abuse."
Read the entire report here.
(H/T: Christian Today)
--
Front page image via Shutterstock.com.