The Obama administration set a new record for withholding or censoring government documents in 2014, according to an Associated Press analysis.
By the end of the year, the backlog of unanswered Freedom of Information Act records requests at the end of the year numbered more than 200,000 — up 55 percent from the previous year. The administration also denied access to more than one-third of document requests.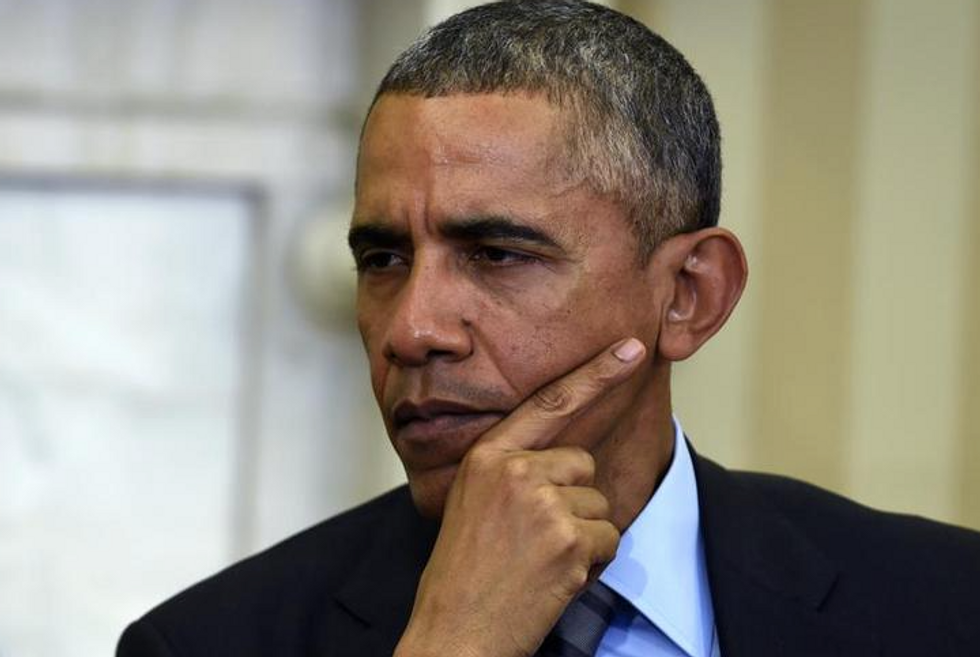 AP Photo/Susan Walsh
The analysis — which comes amid the controversy over former Secretary of State Hillary Clinton's private email system and after the White House announced that its Office of Administration is not subject to FOIA — further undermines Obama's longtime claim of being the "most transparent administration in history."
Federal agencies in 2014 received a record 714,231 FOIA requests and spent a record $434 million to comply with them. Out of those, the government responded to 647,142 requests — a 4 percent drop from the previous year. But the government completely denied access to 250,581 record requests, or 39 percent. In other cases, documents were provided with nearly entire pages blacked out.
In 215,584 other instances, federal agencies told the seeker the documents couldn't be found; a person declined to pay for copies; or the administration determined the requests were unreasonable. The White House says that if these request aren't factored in, the administration has a 91 percent compliance rate
"What we discovered reaffirmed what we have seen all too frequently in recent years," AP chief executive Gary Pruitt wrote in a column. "The systems created to give citizens information about their government are badly broken and getting worse all the time."
In one-third of the cases where a seeker appealed the government's decision to withhold documents, the government relented and provided the documents.