Democratic lawmakers in two important early voting states are rallying behind the Elizabeth Warren 2016 cause, even if the Massachusetts senator isn't.
Identical letters circulated by Run Warren Run, organized by liberal groups MoveOn.org Political Action and Democracy for America, gained more than two dozen signatures in New Hampshire and 16 signatures in Iowa from a mix of Democratic county chairmen, and former and current lawmakers.
"Contested caucuses test and strengthen candidates and ensure progressives have a chance to make our voices heard," the letter said. "Having a real debate is what democracy is all about. That's why Americans from all walks of life have risen up to encourage Senator Elizabeth Warren to run for president."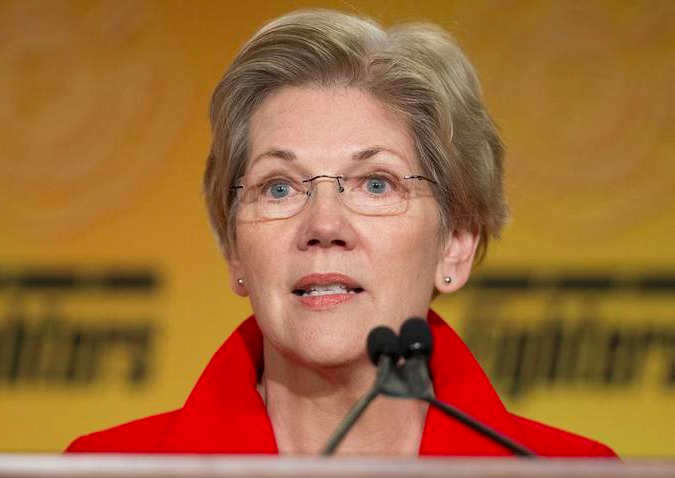 AP Photo/Pablo Martinez Monsivais
"Sen. Warren is a fighter for middle-class and working families who has stood up to the corporate interests and Wall Street banks. I urge Elizabeth Warren to run for president in 2016," it said.
In New Hampshire, 24 Democratic members of the state legislature and four former Democratic members of the legislature signed the letter, according to WMUR.
In Iowa, letter signatories include former state Rep. Ed Fallon, a former gubernatorial candidate; Johnson County Supervisor Mike Carberry; four current county Democratic party chairs; one county Democratic central committee member; a former Democratic state central committee member; and two former county Democratic chairmen, the Des Moines Register reported. The remainder of signatures were from activists around the state.
Warren trails far behind presumed frontrunner Hillary Clinton, a former secretary of state, and has repeatedly said she will not run for president.